Navigating Supplier Storefronts
With Knowde, you have access to raw materials available on thousands of supplier storefronts, so you can find what you need quickly and easily.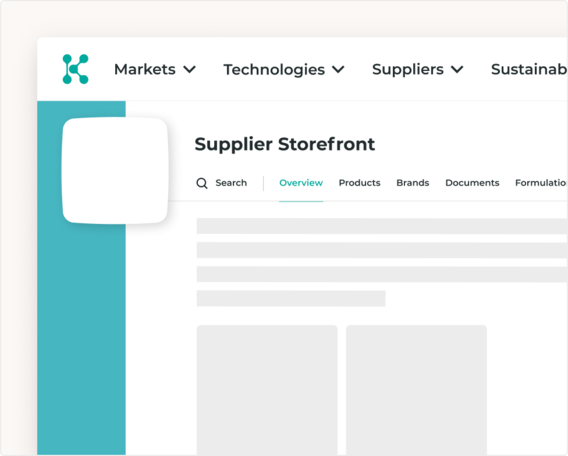 Everything you need — all in one place.
Think of Knowde as an always on, 24/7 trade show and each supplier storefront as a booth. However, unlike a trade show, supplier storefronts on Knowde contain everything (and everyone) you need to to discover full product catalogs, request samples and quotes, view documents, engage with experts and more!
Discover products, brands, documents and formulations with a consistent, easy to use navigation across all supplier storefronts.
Looking to explore a supplier's entire product catalog? Simply click the Products tab within their storefront to gain instant access to detailed product information for each of their products!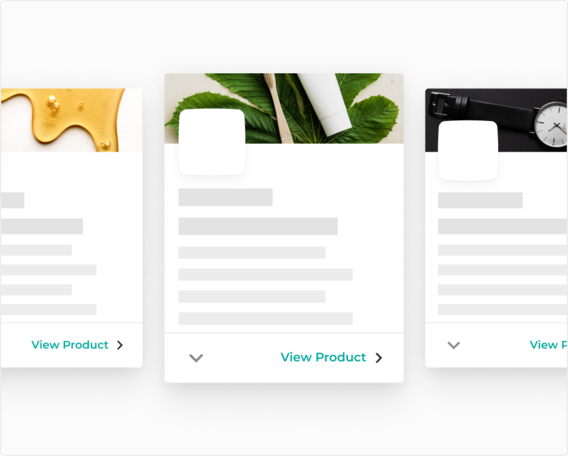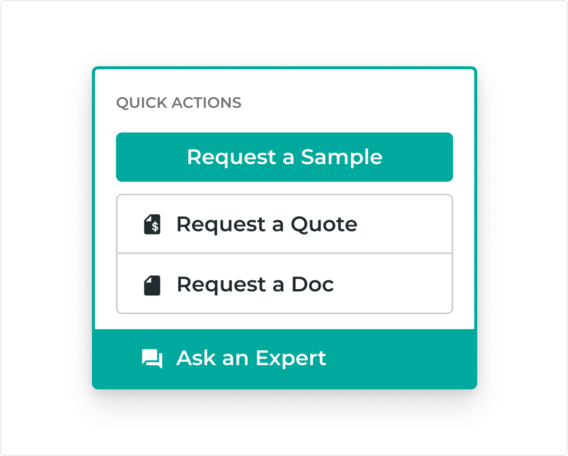 Place requests with Quick Actions.
Place sample, quote and document requests with ease directly from a supplier storefront. Simply select the action you'd like from the side panel in a storefront, fill out some simple usage information and the supplier will fulfill your request.
Your personal Knowde Concierge will send you updates along the way so you're never left in the dark.
Learn more about placing requests here.
Access to Supplier Experts
Get answers quickly to technical questions and requests for information with Knowde's unique Ask an Expert tool.
You get simple, one-click access directly to a supplier's technical experts, sales and marketing professionals, customer service reps, and more.
Learn more about unlocking the full potential of supplier experts here.