Use Knowde's powerful search engine to find the Products, Suppliers, Brands and Documents you need to develop your products, fast!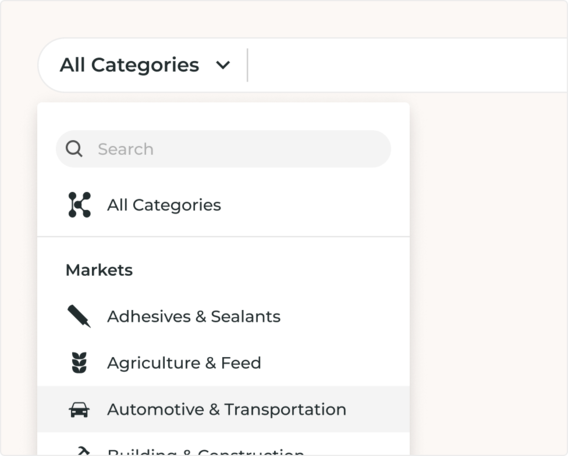 Find the products you need faster by using our category filter before searching. Just click the "All Categories" dropdown in the search bar and select the Market or Technology you're looking for products in. We'll automatically scope your results to that Market or Technology to save you time in your search!
Get the most out of our powerful search engine by selecting a suggested search term!
When you begin to type in the search bar, we automatically display suggested searches for things like Product Families, Products, Suppliers and more!
Don't see what you're looking for? Hit enter and search all of Knowde!