For customers around the globe seeking a reliable supply of nylon resins with superior quality and seamless customer support, AdvanSix Aegis® nylon resins and Aegis® barrier nylon resins are the ideal solution.
AdvanSix nylon resins are a preferred choice in food, liquid, and consumer packaging along with mono/multifilament products, carpet fibers, automotive compounding and more. Our resins are available in a wide range of viscosities and additive packaging to meet the exact needs of customers.
Featured Products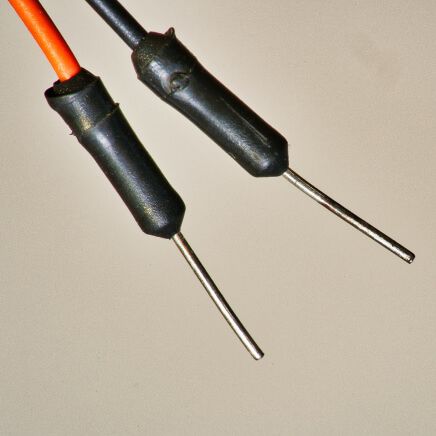 Aegis
Aegis® H85WC01
Aegis® H85WC01 resin is a medium-high viscosity, heat stabilized, nylon 6 jacket compound for use in wire, cable, flexible lighting and plenum applications
Applications:
Jacketing & Insulation, Building Wires & Power Cables, Lighting, Consumer Electronics, Powertrain & UTH, Automotive Lighting, Electrical & Electronic Systems
Product Families:
Polyamides
Chemical Family:
Polyamides
Polymer Name:
Polyamide 6 (PA 6)
End Uses:
Wires, Cables, Wire Jacketing, Transportation Wire Jacketing, Transportation Wire Insulation, Plenum Cable Jacketing, Building Wire Jacketing, Building Wire Insulation, Appliance Wire Jacketing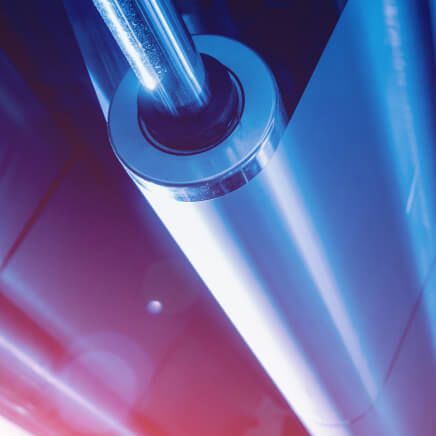 Aegis
Aegis® H155C1ZP
Aegis® H155C1ZP is a high-viscosity nylon extrusion grade copolymer for cast or blown film applications.
Applications:
Food & Beverage Packaging, Industrial & Transport Packaging, Stationery, Art & Office Supplies, Other Consumer Goods Applications, Sports & Recreation
Product Families:
Polyamides
Chemical Family:
Polyamides
Polymer Name:
Co-Polyamide, Polyamide 6/66 (PA 6/66)
End Uses:
Side Spoiler, Shrouds, Front Spoiler, Fans, Bottles, Stretch Films, Shrink Wrap, Food Packaging, Form Fill Seal Packaging, Film, Netting, Profiles, Tubing, Balloons, Book Covers, Retort Pouches, Rigid Food Packaging, Pouches Flexible Packaging, Monofilaments, Flexible Packaging
Brand Summary
Identification & Functionality
Polymer Name
Co-Polyamide
,
Polyamide (unspecified)
,
Polyamide 6 (PA 6)
,
Polyamide 6/66 (PA 6/66)
Additives Included
Heat Stabilizer
,
Lubricant (Unspecified)
,
Nucleating Agent
,
Plasticizer (Unspecified)
Product Families
Engineering & Specialty Polymers
Plastics & Elastomers Functions
Labeling Claims
Contains PIR Resin
,
Food Contact Acceptable
Markets
Automotive & Transportation
,
Building & Construction
,
Consumer Goods
,
Electrical & Electronics
,
Industrial
,
Printing & Packaging
Applications
Applications
Apparel
,
Carpet & Upholstery
,
Footwear
,
Lawn & Garden
,
Other Consumer Goods Applications
,
Sports & Recreation
,
Stationery, Art & Office Supplies
Wire & Cable
Jacketing & Insulation
,
Building Wires & Power Cables
Paper & Pulp
Coated Paper & Paperboard
Textiles & Nonwovens
Technical Fabrics
,
Other Textile Applications
Packaging
Food & Beverage Packaging
,
Industrial & Transport Packaging
Decorative Materials & Finishes
Leather & Textiles
Technical Fabrics
,
Textile Manufacturing
Devices & Assemblies
Automotive Electronics
,
Consumer Electronics
,
Lighting
,
Other Devices & Assemblies
Chemical & Industrial Manufacturing
Automotive
Interior
,
Automotive Lighting
,
Powertrain & UTH
,
Safety Systems
,
Tires
,
Electrical & Electronic Systems
,
Aftermarket Parts & Components
Plastics & Elastomers End Uses
Airbags
,
Appliance Wire Jacketing
,
Automotive Applications
,
BCF Multifilament
,
Balloons
,
Biaxially Oriented Film
,
Book Covers
,
Bottles
,
Building Wire Insulation
,
Building Wire Jacketing
,
Cables
,
Carpet Fiber
,
Cast Films
,
Cooling Hoses
,
Door Profiles
,
Electrical/Electronic Applications
,
Fans
,
Film
,
Flexible Packaging
,
Food Packaging
,
Form Fill Seal Packaging
,
Front Spoiler
,
Gears
,
High Strength Fiber
,
Industrial Applications
,
Industrial Fiber Applications
,
Industrial Film Applications
,
Levers
,
Monofilament Trimmer Lines
,
Monofilaments
,
Netting
,
Oriented Film
,
Paper Coating
,
Paper Machine Clothing
,
Plenum Cable Jacketing
,
Pouches Flexible Packaging
,
Profiles
,
Radiator
,
Retort Pouches
,
Rigid Food Packaging
,
Seat Belts
,
Seat Webbing
,
Shrink Wrap
,
Shrouds
,
Side Spoiler
,
Stretch Films
,
Textile Applications
,
Tire Cord
,
Transportation Wire Insulation
,
Transportation Wire Jacketing
,
Tubing
,
Turf Applications
,
Wire Jacketing
,
Wires
Plastics & Elastomers Processing Methods
Blow Molding
,
Blown Film Extrusion
,
Cast Film Extrusion
,
Compounding
,
Extrusion
,
Extrusion Coating
,
Fiber Spinning
,
Film Extrusion
,
Injection Molding
,
Profile Extrusion
,
Thermoforming