2
products found on AdvanSix
With TDS
With SDS
Hide Blends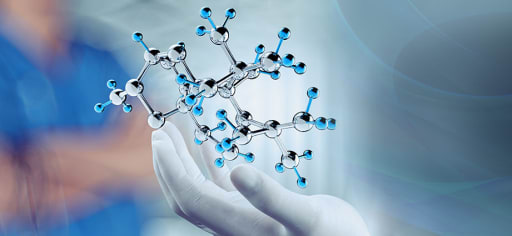 AdvanSix
Naxol® Cyclohexanol
Applications: Resin Manufacturing, Chemical Manufacturing, Semiconductor Manufacturing
Product Families: Solvents & Carriers, Carriers, Diluents, Solvents & Solubilizers, Alcohols
Chemical Family: Alcohols
End Uses: Agrochemicals Manufacturing, Cyclohexlylamines Manufacturing, Fragrance Manufacturing
Naxol® cyclohexanol is a versatile solvent and intermediate suitable for use in and/or production of agricultural and CASE (Coatings Adhesives Sealants and Elastomers) products, rubbers, plasticizers, and fragrance compounds. Naxol® cyclohexanol offers low toxicity and is produced to low moisture standards. Naxol® cyclohexanol may be used to provide extra freeze protection at temperatures as low as -5°C (23°C). High purity Naxol® cyclohexanol is used in the Building & Construction market for infrastructure, roads and paving applications. Also, high purity Naxol® cyclohexanol is used in the Electrical & Electronics market for the production of printed circuit boards and other semiconductor manufacturing applications. Additionally, high purity Naxol® cyclohexanol is used in the Home & Personal Care market as a solvent for fragrance compound.
AdvanSix
AdvanSix Alpha Methylstyrene (AMS)
Applications: Resin Manufacturing, Chemical Manufacturing, Flavor & Fragrance Manufacturing
Product Families: Styrenics
Chemical Family: Styrenics
End Uses: Styrenic Resins Manufacturing, Agrochemicals Manufacturing, Metal Manufacturing
Alpha methylstyrene (AMS), also known as isopropyl benzene, is used as an intermediate in the production of acrylonitrile butadiene styrene (ABS), acrylic resins, adhesives, paints and coatings. AdvanSix is the largest AMS producer in the U.S., and meets the highest purity product requirements for key industry segments. AdvanSix offers customers a variety of shipping options, including rail cars, bulk tank trucks, iso containers, and bulk marine. Applications include:Building & ConstructionAdhesives, sealants and caulks.Automotive & Transportation Electrical and electronic systems, exterior and body parts, interior parts and lighting, tires, sealants for bonding and assembly applications, and aerospace and automotive lubricants and functional fluids.Adhesives & Sealants Construction adhesives, sealants and caulks and DIY repair adhesives.Printing & PackagingPaper and packaging bookbinding, case and carton sealing, flexible packaging, rigid packaging, labeling, reseal and reclosure, tapes, labels, graphic adhesives, coatings for cans, film, foil, sheets, and overprint varnishes, flexible food films, form fill seal packaging, and for digital, electrophotography and electrostatic, flexography and gravure printing.Paints & Coatings Industrial coil and metal coatings.Electrical & Electronics Devices and assemblies for consumer and automotive electronics, and parts and components for housing and enclosure applications.Home & Personal Care Feminine hygiene applications and adult incontinence and baby diapers.Pharmaceuticals & HealthcareDisposable nonwovens.