Applications
Home Care
Institutional & Industrial Care
AdvanSix
Naxol® Cyclohexanol
Function: Intermediate, Solvent
CAS Number: 108-93-0
Synonyms: 1-Cyclohexanol, Anol, Cyclohexyl Alcohol, Hexahydrophenol, Hexalin, Hydralin, Hydrophenol, Hydroxycyclohexane
Naxol® cyclohexanol is a versatile solvent and intermediate suitable for use in and/or production of agricultural and CASE (Coatings Adhesives Sealants and Elastomers) products, rubbers, plasticizers, and fragrance compounds. Naxol® cyclohexanol offers low toxicity and is produced to low moisture standards. Naxol® cyclohexanol may be used to provide extra freeze protection at temperatures as low as -5°C (23°C). High purity Naxol® cyclohexanol is used in the Building & Construction market for infrastructure, roads and paving applications. Also, high purity Naxol® cyclohexanol is used in the Electrical & Electronics market for the production of printed circuit boards and other semiconductor manufacturing applications. Additionally, high purity Naxol® cyclohexanol is used in the Home & Personal Care market as a solvent for fragrance compound.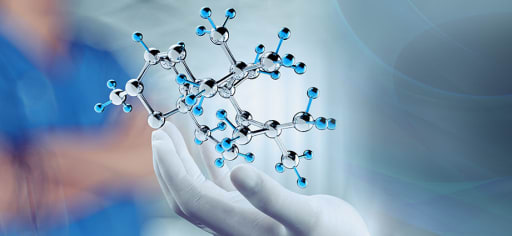 AdvanSix
AdvanSix Phenol - High Purity Grade
Function: Anti-Acne Agent, Exfoliant (Chemical), Disinfectant, Anti-Septic, Intermediate
CAS Number: 108-95-2
Synonyms: Benzenol, Carbolic Acid, Hydroxybenzene, Monohydroxybenzene, Monophenol, Oxybenzene, Phenic Acid, Phenyl Alcohol, Phenyl Hydroxide, Phenylic Acid, Phenylic Alcohol, PhOH
AdvanSix High Purity Phenol is produced to the highest standards for key industries including Building & Construction, Agriculture & Feed, Automotive & Transportation, Adhesives & Sealants, Paints & Coatings, Electrical & Electronics, and Pharmaceuticals. Aside from minimum impurities, it has low Benzene content and low water content. It can be used as an intermediate in the production of:Building & Construction Adhesives, flame retardants, fire protection applications, roofing adhesives, sealants and caulks, glazing and window elements, insulation materials, OSB wood applications, and in floor coating and wood flooring applications.Agriculture & FeedAgricultural uses such as animal feed, commercial and residential pest control applications.Automotive & TransportationAftermarket parts, chassis and brake systems, cooling and climate systems, electrical and electronic systems, exterior and body parts, interior parts and lighting, tires, adhesives and sealants for bonding and assembly applications, and in the production of aerospace, automotive and marine fluids and lubricants.Adhesives & SealantsFurniture, industrial, and transportation assembly adhesives.Paints & CoatingsCoatings for marine, rail, mass transit, off road and commercial vehicle, and flooring and wood coating applications.Electrical & ElectronicsDevices and assemblies for consumer electronics, parts and components for housing and enclosure applications, and jacketing and insulation for semiconductor manufacturing.PharmaceuticalsOral drug delivery solutions.