ADDITOL® DMMTA is a radical photo-initiator that can be used alone or in combination with other photo-initiators. It is used with unsaturated materials such as acrylates, methacrylates, vinyls and unsaturated polyesters. When exposed to UV light, a photochemical reaction occurs generating radicals which will initiate polymerization through the unsaturated groups present in the system.
Properties
Ingredient Claims
VOC-free
Solvent-free
Low VOC
BPA-free
Features
Good Compatibility
Low Temperature Curing
Long Potlife
Low Flammability
Low Volatility
Good Solubility
Low Energy Consumption
Rapid Cycle Time
Good Surface Cure
Volatile Content
max. 0.5
%
–
Extinction Co-efficients
230nm: 28.921
Litres Gram-1 Cm-1
–
Technical product information
Performance Highlights
ADDITOL® DMMTA is characterized by:
Good solubility
Low volatility
UV curable formulated products containing ADDITOL® DMMTA are characterized by:
Good surface cure
Good through cure in pigmented systems
The final properties of UV cured products also depend on the selection of other components such as oligomers, reactive diluents and additives.
Suggested Applications
ADDITOL® DMMTA is typically used at levels of 2-4% by weight based on the reactive components of the formulation. The addition of 0.2-0.4% ADDITOL® ITX can significantly improve reactivity. Applications include:
Flexographic inks
Offset inks
Screen inks
Pigmented coatings
Storage and Handling
Store the material in a dry area out of direct sunlight. Prevent exposure to any UV or visible light. Keep containers closed and protect from physical damage.
Other Products within this Brand (97)
Complete your formula with these ingredients
Branded products
Function
Categories
ADDITOL® HDMAP
[object Object]

,
[object Object]
[object Object]

,
[object Object]
and 2 others
ADDITOL® BDK
[object Object]

,
[object Object]
[object Object]

,
[object Object]
and 2 others
ADDITOL® TPO
[object Object]

,
[object Object]
ADDITOL® MBF
[object Object]

,
[object Object]
and 1 other
[object Object]

,
[object Object]
ADDITOL® XW 330
[object Object]

,
[object Object]
[object Object]

,
[object Object]
ADDITOL® VXW 6387
[object Object]

,
[object Object]
and 1 other
[object Object]

,
[object Object]
and 2 others
ADDITOL® VXW 6208
[object Object]

,
[object Object]
[object Object]

,
[object Object]
and 3 others
ADDITOL® VXW 6503 N
[object Object]

,
[object Object]
and 1 other
[object Object]

,
[object Object]
[object Object]

,
[object Object]
and 3 others
ADDITOL® VXW 4973
[object Object]

,
[object Object]
[object Object]

,
[object Object]
and 2 others
ADDITOL® XL 490
[object Object]

,
[object Object]
and 1 other
[object Object]

,
[object Object]
ADDITOL® XW 6567
[object Object]

,
[object Object]
and 1 other
[object Object]

,
[object Object]
and 2 others
ADDITOL® XL 123 N
[object Object]

,
[object Object]
[object Object]

,
[object Object]
and 2 others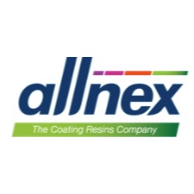 ADDITOL® DMMTA
The Squaire 13 Am Flughafen
Frankfurt
,
60549
, Germany