ADDITOL® VXW 4973 is a highly effective defoamer on mineral oil basis for foam prevention in plastic dispersions, emulsion paints, dispersion paints, dispersion adhesives and plastic renderings, without silicone addition.
Get a Quote
It's fast and easy
Properties
Regional Availability
Latin America
North America
Europe
Asia Pacific
Middle East & Africa
China
Technical product information
Special Properties and Uses
Additol VXW 4973 is an easily emulsifiable defoamer with very good incorporating ability. It is suited for defoaming of coarse-disperse to fine-disperse (plastic) dispersions on the basis of PVAC, PVC, acrylates and their copolymerisates. Also low-viscous products may be defoamed with Additol VXW 4973.
Processing Information
The defoamer is usually added undiluted to the grinding base. In some cases it is of advantage to apply 2/3 of the defoamer quantity at pigment dispersion and 1/3 with the plastic dispersion.
For very low-viscous products a pre-dilution is recommandable in order to obtain a rapid, even distribution. The pre-dilution may take place with water up to a ratio of 1 : 3. In any case pay attention to a good distribution and incorporation of the defoamer.
The added quantities are in general 0.1 - 0.6 %, calculated on total formulation. In certain cases, at especially stron foam formation, the added quantity can be increased, should however not surpass 1 %. The optimum quantity to be added may vary from formula to formula.
Storage and Handling
At temperatures up to 25 °C storage stability packed in original containers amounts to at least 365 days. Phase separation is possible, can however be eliminated by stirring or shaking. In case the defoamer is stored at cold or frost no freezing up but thickening occurs. However the effectiveness remains
Distinguishing Features
Additol VXW 4973 may be emulsified more easily in low-viscous systems than Additol XW 375.
Other Products within this Brand (97)
Complete your formula with these ingredients
Branded products
Function
Categories
ADDITOL® HDMAP
Paints & Coatings

,
Inks & Graphic Arts
Industrial

,
Packaging

,
and 2 others
ADDITOL® BDK
Paints & Coatings

,
Inks & Graphic Arts
Industrial

,
Packaging

,
and 2 others
ADDITOL® TPO
Trimethylbenzoyl Diphenylphosphine Oxide
Paints & Coatings

,
Inks & Graphic Arts
ADDITOL® DMMTA
Paints & Coatings

,
Inks & Graphic Arts

,
and 1 other
ADDITOL® MBF
Paints & Coatings

,
Inks & Graphic Arts

,
and 1 other
ADDITOL® XW 330
Dispersing Agent

,
Wetting Agent
Industrial

,
Building And Construction
ADDITOL® VXW 6387
Viscosity Modifier

,
Wetting Agent

,
and 1 other
Industrial

,
Automotive

,
and 2 others
ADDITOL® VXW 6208
Paints & Coatings

,
Inks & Graphic Arts
Industrial

,
Packaging

,
and 3 others
ADDITOL® VXW 6503 N
Wetting Agent

,
Leveling Agent

,
and 1 other
Paints & Coatings

,
Inks & Graphic Arts
Industrial

,
Packaging

,
and 3 others
ADDITOL® XL 490
Leveling Agent

,
Anti Crater Agent

,
and 1 other
ADDITOL® XW 6567
Paints & Coatings

,
Adhesives & Sealants

,
and 1 other
Industrial

,
Packaging

,
and 2 others
ADDITOL® XL 123 N
Anti Foaming Agent

,
Flow Promoter
Industrial

,
Automotive

,
and 2 others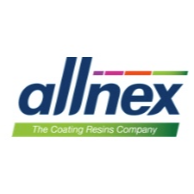 ADDITOL® VXW 4973
The Squaire 13 Am Flughafen
Frankfurt
,
60549
, Germany