ADDITOL® VXW 6208 is a polymer non-ionic dispersing additive for grinding inorganic and organic pigments in water or in waterborne alkyd resin, acrylic, epoxy, and urethane emulsions.
Get a Quote
It's fast and easy
Properties
Ingredient Claims
VOC-free
Low VOC
APEO-free
High Solids
Features
High Gloss
Corrosion Resistant
Water Resistant
High Pigment Loading
Good Pigment Wetting
Outdoor Durability
Regional Availability
Latin America
North America
Europe
Asia Pacific
Middle East & Africa
China
Use Level
3.0 – 10 % inorganic 15 – 50 % oranic. pigment
Technical product information
Special Properties and Uses
Additol VXW 6208 is a dispersing additive for organic and inorganic pigments and extenders. The binder-free pigment pastes are used in waterborne alkydand acrylic paint formulations, e.g. gloss and silk finish emulsion paints. Additol VXW 6208 permits the production of emission-free paints.
Processing Information
The optimum quantity of Additol VXW 6208 to be added for the production of pigment- and pigment/extender-pastes must be tested out. One should use such an amount of additive, calculated on pigment or pigment/extender, at which the lowest viscosity of the blend results.
Storage and Handling
At temperatures up to 25 °C storage stability packed in original containers amounts to at least 730 days. Additives containing water may freeze or become inhomogenous at temperatures below 0 °C. Therefore such products ought to be stored frost-free. Lowest storage temperature: 5 °C
Distinguishing Features
Additol VXW 6208 in comparison with the Additol grades XW 330, VXW 6200 and VXW 6205 is non-ionic. It can be used in all waterborne systems.
Other Products within this Brand (97)
Complete your formula with these ingredients
Branded products
Function
Categories
ADDITOL® HDMAP
[object Object]

,
[object Object]
[object Object]

,
[object Object]
and 2 others
ADDITOL® BDK
[object Object]

,
[object Object]
[object Object]

,
[object Object]
and 2 others
ADDITOL® TPO
[object Object]

,
[object Object]
ADDITOL® DMMTA
[object Object]

,
[object Object]
and 1 other
[object Object]

,
[object Object]
ADDITOL® MBF
[object Object]

,
[object Object]
and 1 other
[object Object]

,
[object Object]
ADDITOL® XW 330
[object Object]

,
[object Object]
[object Object]

,
[object Object]
ADDITOL® VXW 6387
[object Object]

,
[object Object]
and 1 other
[object Object]

,
[object Object]
and 2 others
ADDITOL® VXW 6503 N
[object Object]

,
[object Object]
and 1 other
[object Object]

,
[object Object]
[object Object]

,
[object Object]
and 3 others
ADDITOL® VXW 4973
[object Object]

,
[object Object]
[object Object]

,
[object Object]
and 2 others
ADDITOL® XL 490
[object Object]

,
[object Object]
and 1 other
[object Object]

,
[object Object]
ADDITOL® XW 6567
[object Object]

,
[object Object]
and 1 other
[object Object]

,
[object Object]
and 2 others
ADDITOL® XL 123 N
[object Object]

,
[object Object]
[object Object]

,
[object Object]
and 2 others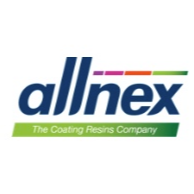 ADDITOL® VXW 6208
The Squaire 13 Am Flughafen
Frankfurt
,
60549
, Germany