Additol® XL 490 is a levelling and anticrater agent for enhancing the surface quality of paint film, without silicon addition.
Get a Quote
It's fast and easy
Properties
Regional Availability
Europe
Asia Pacific
Middle East & Africa
China
Technical product information
Special Properties
Paint additive to enhance surface quality of paint films, particularly as anticrater additive and levelling aid for powder coatings. Additol XL 490 is used in powder coatings on epoxy, polyester or polyurethane resins.
Suggested Uses
Additol XL 490 is used in powder coating systems on various binder systems, e.g. alkyds, melamine resins, acrylic resins, polyurethane systems, oil-free polyester resins and prevents surface defects, craters or poor levelling. In solvent-diluted paints Additol XL 490 prevents foaming during paint preparation and application and improves gloss and levelling.
Dilutability
Additol XL 490 is dilutable with aliphatic and aromatic hydrocarbons, ketones and esters. Additol XL 490 has very limited or no dilutability with alcohols and deionized water.
Processing Information
The levels of additon for powder coatings may range between 0.1 to 2 % Additol XL 490 on solid resin.
Special Indications
Additol XL 490 exerts its full effect immediately after addition to the paint. Prolonged storage does not impair this effect. Negative influence on mechanical or applicational properties or adverse effects on intercoat adhesion by Additol XL 490 have not been experienced so far.
Storage and Handling
At temperatures up to 25 °C storage stability packed in original containers amounts to at least 730 days.
Other Products within this Brand (97)
Complete your formula with these ingredients
Branded products
Function
Categories
ADDITOL® HDMAP
[object Object]

,
[object Object]
[object Object]

,
[object Object]
and 2 others
ADDITOL® BDK
[object Object]

,
[object Object]
[object Object]

,
[object Object]
and 2 others
ADDITOL® TPO
[object Object]

,
[object Object]
ADDITOL® DMMTA
[object Object]

,
[object Object]
and 1 other
[object Object]

,
[object Object]
ADDITOL® MBF
[object Object]

,
[object Object]
and 1 other
[object Object]

,
[object Object]
ADDITOL® XW 330
[object Object]

,
[object Object]
[object Object]

,
[object Object]
ADDITOL® VXW 6387
[object Object]

,
[object Object]
and 1 other
[object Object]

,
[object Object]
and 2 others
ADDITOL® VXW 6208
[object Object]

,
[object Object]
[object Object]

,
[object Object]
and 3 others
ADDITOL® VXW 6503 N
[object Object]

,
[object Object]
and 1 other
[object Object]

,
[object Object]
[object Object]

,
[object Object]
and 3 others
ADDITOL® VXW 4973
[object Object]

,
[object Object]
[object Object]

,
[object Object]
and 2 others
ADDITOL® XW 6567
[object Object]

,
[object Object]
and 1 other
[object Object]

,
[object Object]
and 2 others
ADDITOL® XL 123 N
[object Object]

,
[object Object]
[object Object]

,
[object Object]
and 2 others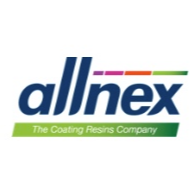 ADDITOL® XL 490
The Squaire 13 Am Flughafen
Frankfurt
,
60549
, Germany