Additol® XW 372 N is a high-efficiency defoamer for waterborne dispersions, interior and exterior emulsion paints.
Get a Quote
It's fast and easy
Properties
Features
Enhanced Appearance
Dissolver Qualified
Regional Availability
Latin America
North America
Europe
Asia Pacific
Middle East & Africa
China
Technical product information
Special Properties
Low foam processing of products. Stable against increased shear stress. Alkali-resistant up to pH = 13. Outstanding effectiveness at low amounts of addition
Suggested Uses
Additol XW 372 N was developed specially for large to fine particle size disperions based on polyvinyl acetate, PVC acrylates and their copolymers. With Additol XW 372 N, medium to low viscosity products can be defoamed and/or produced with low foam, e. g. disperions, emulsion paints and, after prior testing, high gloss paints for interior and exterior use based on:
- vinyl acetate and vinyl esters of carboxylic acids
- vinyl acetate/ethylene
- styrene und acrylic esters
- acrylic esters
- polyvinyl propionate etc. and copolymers thereof
- dispersion adhesives
- dispersion plasters
- glues
- polyvinyl alcohol solutions
- gloss plastics
- high gloss paints
The suitable and optimum amounts to be added should however be determined by a preliminary trial. Additol XW 372 N causes fully effective deaeration in unpigmented and pigmented systems, allows optimum milling conditions and shortens the mill time. Additol XW 372 N retains the effectiveness even with long-term storage of the end product. As well as in emulsion paints, this product can be used in other waterborne coating systems.
Processing Information
Additol XW 372 N should be added in the mill batch. This guarantees a regular and optimum distribution in the system. Foam formation is prevented during the application of high shear rates. If necessary, Additol XW 372 N can be added at any stage of preparation.
After extended storage, phase separation may occur in the product. Therefore it is always good to shake or stir up the Additol XW 372 N before using.
We recommend 0.1 - 0.5 % Additol XW 372 N based on finished paint. A division of the amount to be added, i.e. half in the mill batch and half to the paint is advisable.
The amount to be added depends on the intensity of foaming and the composition of the foaming medium. In many dispersion systems the amount to be added can even be reduced to under 0.1 %. The optimum addition can be different for each individual formulation. In our tests overdoses of up to 1 % have shown no negative effects on the paint or coating system.
Storage and Handling
At temperatures up to 25 °C storage stability packed in original containers amounts to at least 365 days. Phase separation is possible; however it can be eliminated by shaking up.
Distinguishing Features
Additol XW 372 N replaces Additol XW 372. If FDA approval is required, Additol VXW 6381 should be used.
Other Products within this Brand (97)
Complete your formula with these ingredients
Branded products
Function
Categories
ADDITOL® HDMAP
Paints & Coatings

,
Inks & Graphic Arts
Industrial

,
Packaging

,
and 2 others
ADDITOL® BDK
Paints & Coatings

,
Inks & Graphic Arts
Industrial

,
Packaging

,
and 2 others
ADDITOL® TPO
Trimethylbenzoyl Diphenylphosphine Oxide
Paints & Coatings

,
Inks & Graphic Arts
ADDITOL® DMMTA
Paints & Coatings

,
Inks & Graphic Arts

,
and 1 other
ADDITOL® MBF
Paints & Coatings

,
Inks & Graphic Arts

,
and 1 other
ADDITOL® XW 330
Dispersing Agent

,
Wetting Agent
Industrial

,
Building And Construction
ADDITOL® VXW 6387
Viscosity Modifier

,
Wetting Agent

,
and 1 other
Industrial

,
Automotive

,
and 2 others
ADDITOL® VXW 6208
Paints & Coatings

,
Inks & Graphic Arts
Industrial

,
Packaging

,
and 3 others
ADDITOL® VXW 6503 N
Wetting Agent

,
Leveling Agent

,
and 1 other
Paints & Coatings

,
Inks & Graphic Arts
Industrial

,
Packaging

,
and 3 others
ADDITOL® VXW 4973
Paints & Coatings

,
Adhesives & Sealants
Industrial

,
Automotive

,
and 2 others
ADDITOL® XL 490
Leveling Agent

,
Anti Crater Agent

,
and 1 other
ADDITOL® XW 6567
Paints & Coatings

,
Adhesives & Sealants

,
and 1 other
Industrial

,
Packaging

,
and 2 others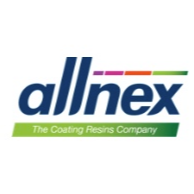 ADDITOL® XW 372 N
The Squaire 13 Am Flughafen
Frankfurt
,
60549
, Germany