ADDITOL® XW 390 is a flow and wetting agent without silicone addition for waterborne coating systems. It prevents flow defects in all waterborne coating systems and promotes substrate wetting.
Get a Quote
It's fast and easy
Properties
Features
Low Migration
Enhanced Appearance
Edge Coverage Improvement
Good Compatibility
Anti Graffiti
Regional Availability
Latin America
North America
Europe
Asia Pacific
Middle East & Africa
China
Technical product information
Special Properties
Additol XW 390 prevents flow defects in all waterborne coating systems and promotes substrate wetting. There is no effect on the recoat adhesion.
Suggested Uses
Additol XW 390 can be applied in all commonly used air-drying and stoving, waterborne coatings systems, especially in alkyd/melamine stoving coatings, air-drying alkyd resin coatings, phenolic resin coatings and epoxy resin coatings.
Application-related film defects, in the case of roller, spray and dip-coating, such as craters, poor flow and variable wetting of the substrate due to dirt are effectively prevented with Additol XW 390. In most cases, with the addition of Additol XW 390, there is no problem in rewetting the coating film.
Processing Information
Additol XW 390 can be added in any stage of coatings manufacture but preferably however in the pigment dispersion. The effectiveness of Additol XW 390 is already strongly shown at levels between 0.1 - 1.0 % based on binder. In special cases, however, a higher dosage may be required. The most favourable amount should always be determined by preliminary trials.
Storage and Handling
At temperatures up to 25 °C storage stability packed in original containers amounts to at least 365 days. The colour of Additol XW 390 can become somewhat darker on storage. The colour change of Additol XW 390 on storage does not influence the results.
Distinguishing Features
Additol XW 390 suppresses more effectively the tendency to cratering in paint films than Additol XW 395 does and particularly at very low film thicknesses.
Other Products within this Brand (97)
Complete your formula with these ingredients
Branded products
Function
Categories
ADDITOL® HDMAP
Paints & Coatings

,
Inks & Graphic Arts
Industrial

,
Packaging

,
and 2 others
ADDITOL® BDK
Paints & Coatings

,
Inks & Graphic Arts
Industrial

,
Packaging

,
and 2 others
ADDITOL® TPO
Trimethylbenzoyl Diphenylphosphine Oxide
Paints & Coatings

,
Inks & Graphic Arts
ADDITOL® DMMTA
Paints & Coatings

,
Inks & Graphic Arts

,
and 1 other
ADDITOL® MBF
Paints & Coatings

,
Inks & Graphic Arts

,
and 1 other
ADDITOL® XW 330
Dispersing Agent

,
Wetting Agent
Industrial

,
Building And Construction
ADDITOL® VXW 6387
Viscosity Modifier

,
Wetting Agent

,
and 1 other
Industrial

,
Automotive

,
and 2 others
ADDITOL® VXW 6208
Paints & Coatings

,
Inks & Graphic Arts
Industrial

,
Packaging

,
and 3 others
ADDITOL® VXW 6503 N
Wetting Agent

,
Leveling Agent

,
and 1 other
Paints & Coatings

,
Inks & Graphic Arts
Industrial

,
Packaging

,
and 3 others
ADDITOL® VXW 4973
Paints & Coatings

,
Adhesives & Sealants
Industrial

,
Automotive

,
and 2 others
ADDITOL® XL 490
Leveling Agent

,
Anti Crater Agent

,
and 1 other
ADDITOL® XW 6567
Paints & Coatings

,
Adhesives & Sealants

,
and 1 other
Industrial

,
Packaging

,
and 2 others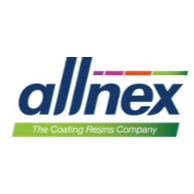 ADDITOL® XW 390
The Squaire 13 Am Flughafen
Frankfurt
,
60549
, Germany