allnex
allnex PC 1244 Defoamer
PC-1244 Defoamer is a solution of organic polymer in a petroleum solvent. It enhances air release properties and prevents foam formation in acidic or neutral organic fluids at temperatures up to 400 °F. It also performs in some alkaline systems. It has demonstrated an ability to retain its defoaming capacity over extended periods of time. It works without materially affecting the surface tension of the media. PC-1244 contains no silicone. PC-1244 Defoamer applications include usage in gear oils, specialty lubricants, and hydraulic, turbine and transmission oils.
Get a Quote
It's fast and easy
Properties
Features
Good Compatibility
Shear Stability
Regional Availability
Latin America
North America
Europe
Asia Pacific
Middle East & Africa
Color
Colorless to light yellow
Appearance
Clear colorless to light yellow liquid
Use Level
20 ppm to 2000 ppm (0.2%)
Technical product information
Storage and Handling
At temperatures up to 35°C storage stability packed in original containers amounts to at least 1460 days.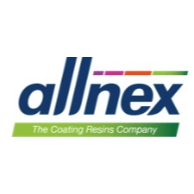 allnex PC 1244 Defoamer
The Squaire 13 Am Flughafen
Frankfurt
,
60549
, Germany