allnex
BECKOPOX™ VEH 2106w/80WA
BECKOPOX™ VEH 2106w/80WA is an aliphatic polyamine adduct that is used together with solid epoxy resin dispersions or emulsified liquid resins.
Get a Quote
It's fast and easy
Properties
Regional Availability
Latin America
North America
Europe
Middle East & Africa
China
Asia except China
Ingredient Claims
VOC-free
Formaldehyde-free
Low VOC
Features
Good Compatibility
Good Abrasion Resistance
Matte Gloss Capable
Rapid Drying Properties
Iodine Color Number
max. 20
–
DIN 6162
Flash Point (Pensky-Martens)
min. 100
°C
DIN EN ISO 2719
Dynamic Viscosity (10 1/s 23°C)
14000 - 25000
mPa.s
DIN EN ISO 3219
Density (at 20°C)
approx. 1.08
g/cm³
DIN EN ISO 2811-2
Amine Value (Reaction Resins)
220 - 240
mg KOH/g
DIN 16945 / 5.6
Technical product information
Special Properties and Uses
BECKOPOX™ VEH 2106w is used together with solid epoxy resin dispersions or emulsified liquid resins.
In combination with BECKOPOX™ EP 384w and BECKOPOX™ EP 147w, BECKOPOX™ VEH 2106w is suited to formulate coatings for mineral substrates; they exhibit very fast drying, are abrasion-resistant and good chemical-resistant. When used with BECKOPOX™ EP 385w coating systems for metallic substrates can be formulated with excellent water and saltspray resistance. The use of 80% of the stoichiometric curing agent quantity has given best results. At room temperature the film cures rapidly and can also be forced dried at elevated temperatures.
BECKOPOX™ VEH 2106w shows in the combinations mentioned above the end of processing time by noticeably increasing of viscosity resp. gelation.
When using solid epoxy resin dispersions, pigment dispersion is mostly carried out in the curing agent component. When reducing with water it should be ensured that the concentration is not lower than 20%. It is also important that the mill base temperature does not exceed 40°C.
Suggested Uses and Processing Information
MIXING RATIO AND POT LIFE
A blend of 100.0g BECKOPOX™ EP 385w/56WA 15.9g BECKOPOX™ VEH 2106w/80WA 28.1g deionized water has a processing time at 23°C of approx. 90 min, the starting viscosity increases within this period 100-200% (measured at shear rates of approx. 10 1/s), gelation starts after several hours. Prolongation of processing time can be achieved by 1 : 1 combinations of BECKOPOX™ VEH 2106w with slower curing hardeners, e.g. BECKOPOX™ EH 623w.
Distinguishing Features
BECKOPOX™ VEH 2106w shows similar results to BECKOPOX™ EH 613w concerning reactivity and corrosion-resistance but it shows the end of processing time by an increase of viscosity.
Storage and Handling
At temperatures up to 25°C storage stability packed in original containers amounts to at least 365 days.
Synthetic resins containing water may freeze or get inhomogeneous at temperatues below 0°C. By this the product will not suffer any damage, but the necessary regeneration requires extended heat treatment at 40-50°C with continuous stirring. It is therefore recommended to ensure frostproof storage of such products.
When handling and processing epoxy resins and hardeners, the rules and regulations established by local authorities should be observed. A Material Safety Data Sheet is available on request.
Other Products within this Brand (43)
Complete your formula with these ingredients
Branded products
Function
Categories
BECKOPOX™ EP 116
Paints & Coatings

,
Adhesives & Sealants

,
and 1 other
Industrial

,
Electrical And Electronics

,
and 1 other
BECKOPOX™ EM 441/60LG
Paints & Coatings

,
Inks & Graphic Arts
BECKOPOX™ EH 654
Industrial

,
Marine

,
and 1 other
BECKOPOX™ EH 651/70X
Industrial

,
Marine

,
and 1 other
BECKOPOX™ EH 629
Curing Agent

,
Curing Accelerator
Building And Construction
BECKOPOX™ EH 624/90X
Building And Construction
BECKOPOX™ EH 606
Automotive

,
Building And Construction
BECKOPOX™ EH 694
Crosslinking Agent

,
Hardener
Industrial

,
Packaging

,
and 1 other
BECKOPOX™ VEH 2849W/80WA
Industrial

,
Building And Construction
BECKOPOX™ VEH 2188W/55WA
Automotive

,
Marine

,
and 1 other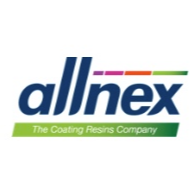 BECKOPOX™ VEH 2106w/80WA
The Squaire 13 Am Flughafen