EBECRYL® 350 is a silicone diacrylate that improves slip, substrate wetting, and coating flow and leveling when used as an additive in formulations cured by ultraviolet light (UV) or electron beam (EB). Cured films containing EBECRYL® 350 will exhibit a smooth, tack free surface, with good blocking resistance. Because of its acrylate functionality, the silicone cures into the polymeric backbone, thus eliminating the migration that free silicones often display in coatings. EBECRYL® 350 is recommended for use in: overprint varnishes, clear coatings on paper, plastics and metal, and release coatings.
Get a Quote
It's fast and easy
Properties
Ingredient Claims
VOC-free
Solvent-free
Low VOC
BPA-free
Low Carbon Footprint
Features
Low Viscosity
Enhanced Appearance
Good Compatibility
Block Resistant
Low Temperature Curing
Faster Cycle Time
Long Potlife
Energy Efficiency
Low Flammability
Lower Energy Consumption
No or Low Flammability
Reduced Energy Consumption
High Gloss Potential
Excellent Blocking Resistance
Good Mar Resistance
Improved Appearance
Low Surface Tension
Tack-free Surface
Block Resistance
Low COF
Regional Availability
Latin America
North America
Europe
Asia Pacific
Middle East & Africa
China
Functionality Theoretical
2
–
–
Density (at 25°C)
1.05
g/ml
–
Viscosity (at 25°C)
200-500
cP/mPa·s
–
Technical product information
Performance Highlights
EBECRYL 350 is characterized by:
• Low surface tension
• Low viscosity
• Good compatibility with other acrylates
• Non-migratory
UV/EB cured products based on EBECRYL 350 are characterized by the following
performance properties:
• Low COF, increased slip
• Resistance to blocking
• High gloss
• Good mar resistance
The actual properties of UV/EB cured products also depend on the selection of
other formulation components such as reactive diluents, additives and photoinitiators.
Suggested Applications
Formulated UV/EB curable products containing EBECRYL 350 may be applied via
direct or reverse roll, offset gravure, metering rod, slot die, knife over roll, air
knife, immersion and spin coating methods as well as screen printing. EBECRYL
350 is recommended for use in:
• Overprint varnishes
• Clear coatings on paper, plastics and metal
• Release coatings
Storage and Handling
Care should be taken not to expose the product to high temperature conditions, direct sunlight, ignition sources, oxidizing agents, alkalis or acids. This might cause uncontrollable polymerization of the product with the generation of heat. Storage and handling should be in stainless steel, amber glass, amber polyethylene or baked phenolic lined containers. Procedures that remove or displace oxygen from the material should be avoided. Do not store this material under an oxygen free atmosphere. Dry air is recommended to displace material removed from the container. Wash thoroughly after handling. Keep container tightly closed. Use with adequate ventilation.
EBECRYL 350 may exhibit crystallization if subjected to temperatures below
15°C. This crystallization can be removed by heating containers of EBECRYL 350
to a uniform temperature of 40°C. Ovens or hotboxes are recommended
methods of heating. Heating bands or blankets should not be used.
Other Products within this Brand (242)
Complete your formula with these ingredients
Branded products
Function
Categories
EBECRYL® P104
[object Object]

,
[object Object]
[object Object]

,
[object Object]
and 2 others
[object Object]

,
[object Object]
[object Object]

,
[object Object]
and 2 others
EBECRYL® 303
[object Object]

,
[object Object]
[object Object]

,
[object Object]
EBECRYL® LED 02
[object Object]

,
[object Object]
EBECRYL® 7100
[object Object]

,
[object Object]
[object Object]

,
[object Object]
and 2 others
[object Object]

,
[object Object]
[object Object]

,
[object Object]
and 1 other
EBECRYL® 331
[object Object]

,
[object Object]
[object Object]

,
[object Object]
and 1 other
EBECRYL® 1360
[object Object]

,
[object Object]
[object Object]

,
[object Object]
and 3 others
[object Object]

,
[object Object]
[object Object]

,
[object Object]
and 2 others
EBECRYL® 7110
[object Object]

,
[object Object]
[object Object]

,
[object Object]
and 2 others
[object Object]

,
[object Object]
[object Object]

,
[object Object]
EBECRYL® 608
[object Object]

,
[object Object]
[object Object]

,
[object Object]
EBECRYL® 898
[object Object]

,
[object Object]
[object Object]

,
[object Object]
EBECRYL® 114
[object Object]

,
[object Object]
[object Object]

,
[object Object]
EBECRYL® 3411
[object Object]

,
[object Object]
[object Object]

,
[object Object]
EBECRYL® 3415
[object Object]

,
[object Object]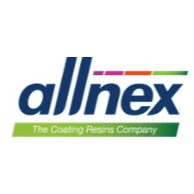 EBECRYL® 350
The Squaire 13 Am Flughafen
Frankfurt
,
60549
, Germany