Circular Economy – NOTHING IS WASTED, EVERYTHING IS TRANSFORMED:
Braskem, the largest resin producer in the Americas and the world's leading biopolymer producer, works every day to improve people's lives by creating sustainable solutions in chemistry and plastics. Braskem also recognizes that adequate management of the disposal of post-consumer plastic is a growing global concern. For society to leverage the benefits that plastics offer, it is essential that they be effectively reused, recovered and recycled properly to avoid causing harm to our natural environments, including marine ecosystems. In addition to Braskem's collaborative programs to improve the recycling infrastructure, Braskem is committed to closing the loop through product and solutions offerings for the clients and brand owners we serve.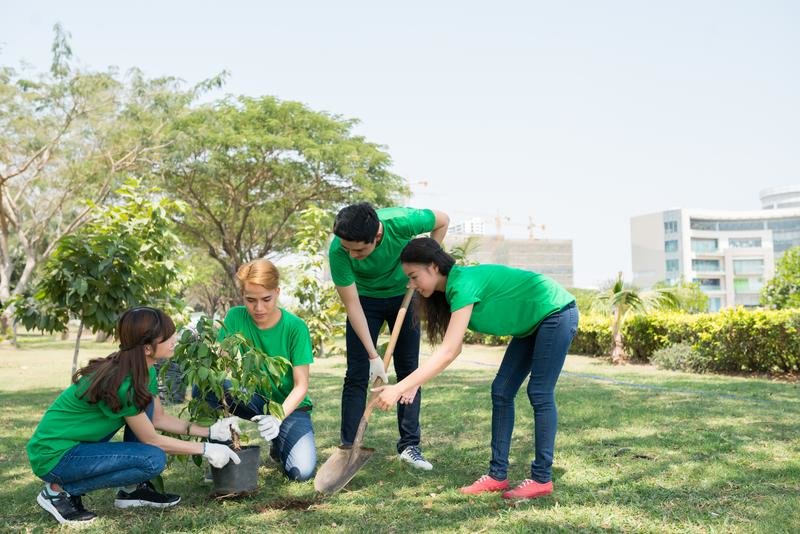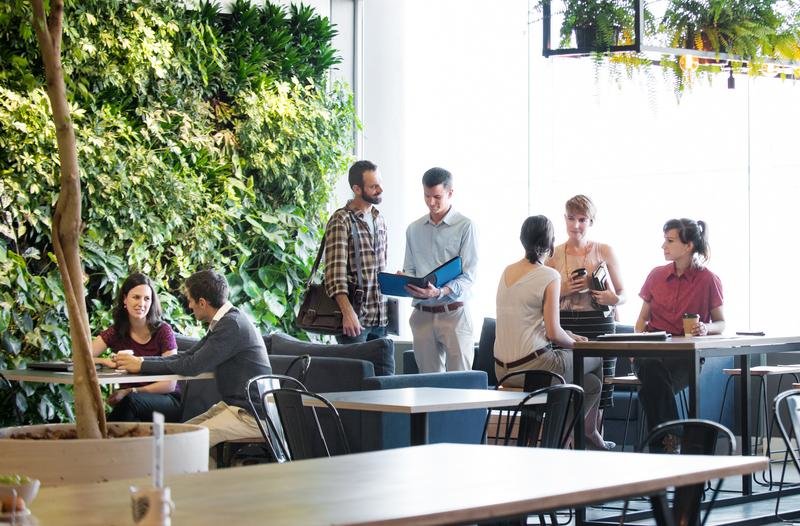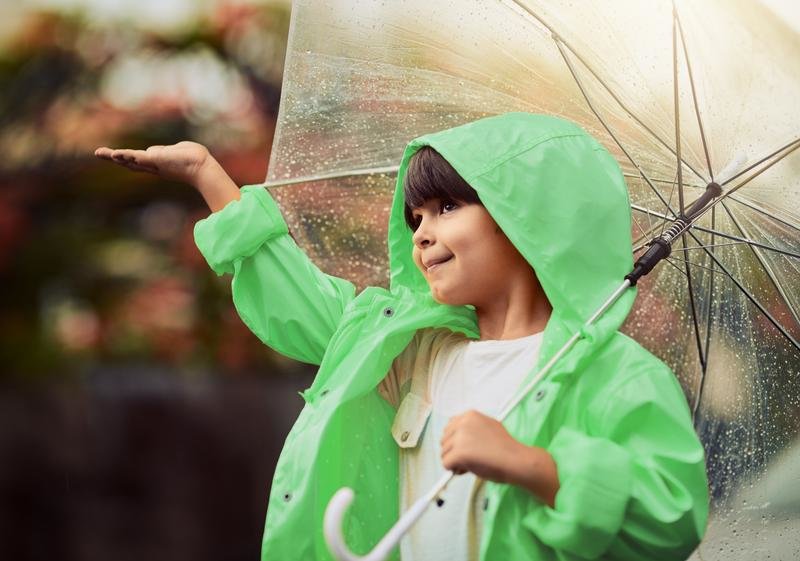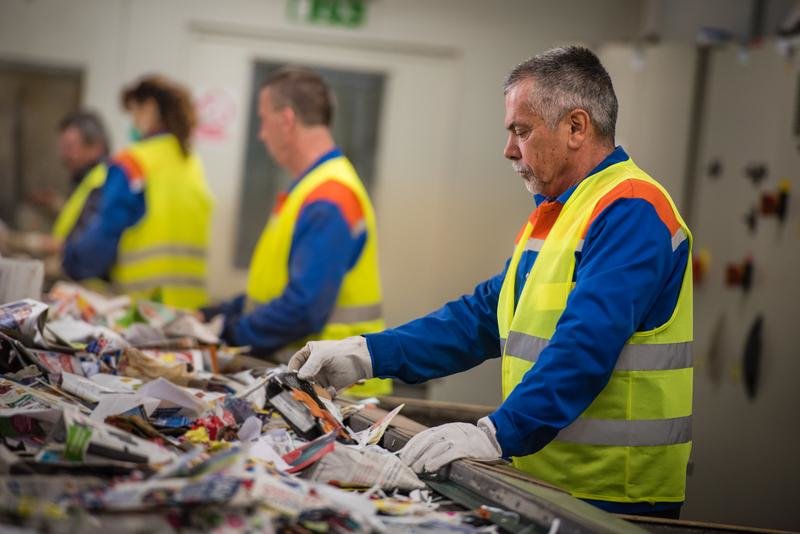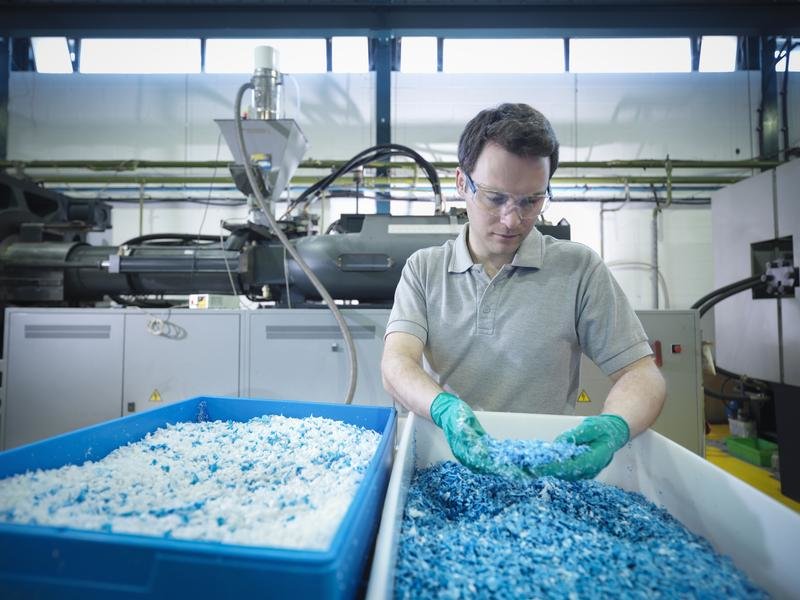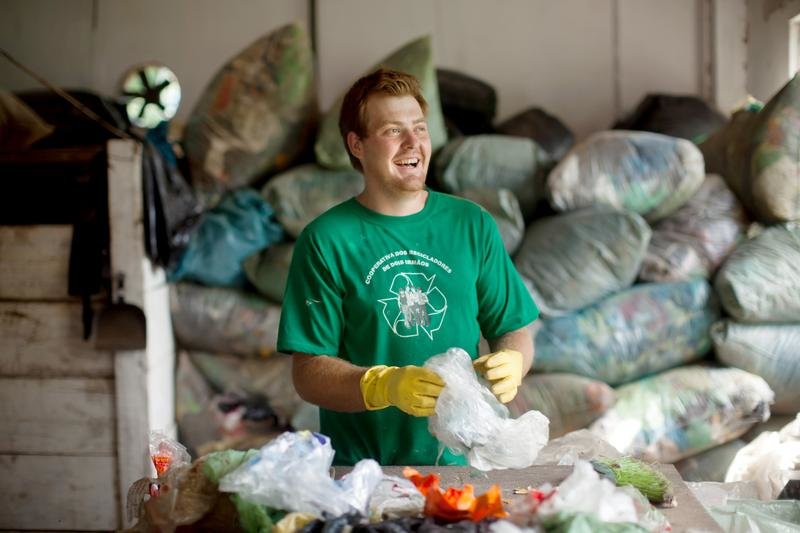 Braskem I'm Green™ RECYCLED
Braskem's portfolio of recycled Polypropylene and Polyethylene is designed for a range of markets and applications. As an industry leader, Braskem is also bringing our technical expertise and market knowledge to the development of the I'm Green™ RECYCLED portfolio, ensuring that our products balance levels of recycled content, performance and processability. The I'm Green™ RECYCLED portfolio offers both post-consumer recycled and pre-consumer recycled plastic diverted from landfill, which allow us to support our clients' sustainability goals. Please reach out to us if you have any unique demands not represented in the portfolio and we would be happy to work together to develop a solution for your challenge.


Brand Summary
Identification & Functionality
Chemical Family
Polyethylenes
,
Polyolefins
,
Polypropylenes (PP)
Polymer Name
High Density Polyethylene (HDPE)
,
Low Density Polyethylene (LDPE)
,
Polypropylene Compound (PP Compound)
,
Polypropylene Homopolymer (HPP)
Product Families
Basic Thermoplastics
,
Polyolefins
,
Recycled Polymers
,
Plastics & Elastomers Functions
Labeling Claims
Bio-based
,
Bisphenol A-free
,
Contains PCR Resin
,
Low Carbon Footprint
,
Recycled
Markets
Automotive & Transportation
,
Building & Construction
,
Consumer Goods
,
Printing & Packaging
Applications
Automotive
,
Exterior & Body
,
Interior
,
Packaging
,
Non-Food Consumer Packaging
,
Food & Beverage Packaging
,
Industrial & Transport Packaging
,
Other Packaging Materials
,
Plastics & Elastomers End Uses
Automotive Exterior Parts
,
Automotive Interior Parts
,
Blown Containers
,
Caps & Closures
,
Containers
,
Corrugated Pipe
,
Cosmetic Packaging
,
Film
,
Flexible Packaging
,
Housewares
,
Industrial Containers
,
Sacks
,
Shrink Wrap
,
Thermoforming Applications
Plastics & Elastomers Processing Methods
3D Printing
,
Blow Molding
,
Blown Film Extrusion
,
Compounding
,
Extrusion
,
Film Extrusion
,
Injection Molding
,
Pipe, Profile & Tubing Extrusion
,
Thermoforming
Most Viewed Documents
Document Name
Type
Products
Polypropylene for Rigid Packaging Applications
Braskem C7100-50NA, Braskem C758-80NA, Braskem CP350WV, Braskem D5001-80, Braskem R7021-50RNA, Braskem RP 250, Braskem RP 650, Braskem TI4015F, Braskem TI4020N, Braskem TI4040WT, Braskem TI6035NB, Braskem TI6550WV, Braskem TI6800WV, Braskem TR3350CW2, Braskem TR3350MS, INSPIRE 6021N, INSPIRE 6023N, INSPIRE 6025N, Prisma® 6810
Products:
Braskem C7100-50NA, Braskem C758-80NA, Braskem CP350WV, Braskem D5001-80, Braskem R7021-50RNA, Braskem RP 250, Braskem RP 650, Braskem TI4015F, Braskem TI4020N, Braskem TI4040WT, Braskem TI6035NB, Braskem TI6550WV, Braskem TI6800WV, Braskem TR3350CW2, Braskem TR3350MS, INSPIRE 6021N, INSPIRE 6023N, INSPIRE 6025N, Prisma® 6810
INSPIRE 6025N Technical Data Sheet
Braskem I'm Green™ RECYCLED - Sustainable Solutions Brochure
I'm Green™ RECYCLED RPH 5T5 BX, I'm Green™ RECYCLED RPH 5T5 WE, I'm Green™ RECYCLED RPL 5C1 NL, I'm Green™ RECYCLED RPR 3A1 NL, I'm Green™ RECYCLED RPR 5A1 WE
Products:
I'm Green™ RECYCLED RPH 5T5 BX, I'm Green™ RECYCLED RPH 5T5 WE, I'm Green™ RECYCLED RPL 5C1 NL, I'm Green™ RECYCLED RPR 3A1 NL, I'm Green™ RECYCLED RPR 5A1 WE
Braskem D115A Technical Data Sheet
Braskem TI4900M Safety Data Sheet
Products:
Braskem TI4900M
TI4355W2 Technical Data Sheet
Braskem North America TI4355W2
Products:
Braskem North America TI4355W2
Prisma 6810 (US) Safety Data Sheet
Braskem TI4900M Technical Data Sheet
Products:
Braskem TI4900M
Polypropylene Products Overview
Braskem 5E16S, Braskem 6D20, Braskem North America 6D83GA, Braskem 6D83K, Braskem C700-35N, Braskem C702-20, Braskem C702-20NA, Braskem C7054-07NA, Braskem C7079-25RNA, Braskem C7100-50NA, Braskem C719-35RNHP, Braskem C758-80NA, Braskem North America CP1000A, Braskem CP1200B, Braskem North America CP250H, Braskem CP350WV, Braskem CP360H, Braskem CSP120NA, Braskem North America D036W6, Braskem D080T, Braskem D115A, Braskem D130C, Braskem D180A2, Braskem D180M, Braskem North America D218_00, Braskem DR376-01, Braskem DS6D21, Braskem DS6D81, Braskem DS6D82, Braskem F006EC2, Braskem F008F, Braskem F1000HC, Braskem F180A, Braskem F350HC2, Braskem FF030F2, Braskem FP650WV, Braskem FPT300F, Braskem FPT350WV3, Braskem FT120W2, Braskem FT120WB2, Braskem FT120WV, Braskem FT200WV, Braskem H521, Braskem KN-501, Braskem North America PG80Q, Braskem North America PM25, Braskem R131-02A, Braskem R7021-50RNA, Braskem North America RG70Q, Braskem RP 250, Braskem RP 350, Braskem RP 650, Braskem 2000 Series TI-2150C, Braskem 2000 Series TI-2350C, Braskem 2000 Series TI-2600C, Braskem 2000 Series TI-2900C, Braskem TI4003F, Braskem TI4005P2, Braskem TI4007G, Braskem TI4015F, Braskem TI4020N, Braskem TI4040WT, Braskem TI4150WR, Braskem TI4340L2, Braskem TI4350P, Braskem North America TI4355W2, Braskem TI4360P3, Braskem TI4700P2, Braskem TI4900M, Braskem TI6035NB, Braskem TI6120Q4, Braskem TI6200Q4, Braskem TI6350WV, Braskem TI6550WV, Braskem TI6800WV, Braskem TI71000M, Braskem TI8300C, Braskem TR3350CW2, Braskem TR3350MS, Braskem ZS-751, INSPIRE 114, INSPIRE 6021N, INSPIRE 6023N, INSPIRE 6025, INSPIRE 6025N, Prisma® 6810
Products:
Braskem 5E16S, Braskem 6D20, Braskem North America 6D83GA, Braskem 6D83K, Braskem C700-35N, Braskem C702-20, Braskem C702-20NA, Braskem C7054-07NA, Braskem C7079-25RNA, Braskem C7100-50NA, Braskem C719-35RNHP, Braskem C758-80NA, Braskem North America CP1000A, Braskem CP1200B, Braskem North America CP250H, Braskem CP350WV, Braskem CP360H, Braskem CSP120NA, Braskem North America D036W6, Braskem D080T, Braskem D115A, Braskem D130C, Braskem D180A2, Braskem D180M, Braskem North America D218_00, Braskem DR376-01, Braskem DS6D21, Braskem DS6D81, Braskem DS6D82, Braskem F006EC2, Braskem F008F, Braskem F1000HC, Braskem F180A, Braskem F350HC2, Braskem FF030F2, Braskem FP650WV, Braskem FPT300F, Braskem FPT350WV3, Braskem FT120W2, Braskem FT120WB2, Braskem FT120WV, Braskem FT200WV, Braskem H521, Braskem KN-501, Braskem North America PG80Q, Braskem North America PM25, Braskem R131-02A, Braskem R7021-50RNA, Braskem North America RG70Q, Braskem RP 250, Braskem RP 350, Braskem RP 650, Braskem 2000 Series TI-2150C, Braskem 2000 Series TI-2350C, Braskem 2000 Series TI-2600C, Braskem 2000 Series TI-2900C, Braskem TI4003F, Braskem TI4005P2, Braskem TI4007G, Braskem TI4015F, Braskem TI4020N, Braskem TI4040WT, Braskem TI4150WR, Braskem TI4340L2, Braskem TI4350P, Braskem North America TI4355W2, Braskem TI4360P3, Braskem TI4700P2, Braskem TI4900M, Braskem TI6035NB, Braskem TI6120Q4, Braskem TI6200Q4, Braskem TI6350WV, Braskem TI6550WV, Braskem TI6800WV, Braskem TI71000M, Braskem TI8300C, Braskem TR3350CW2, Braskem TR3350MS, Braskem ZS-751, INSPIRE 114, INSPIRE 6021N, INSPIRE 6023N, INSPIRE 6025, INSPIRE 6025N, Prisma® 6810