Crodasinic™ LS30 is a biodegradable anionic surfactant produced from a natural fatty acid and the amino acid derivative - sarcosine. It offers a number of functional benefits, including: detergency, wetting, stable foam formation and corrosion inhibition, for a wide variety of homecare and I&I applications.
Function:
Wetting Agent

,
Surfactant

,
Surfactant (Anionic)

,
Hydrotrope

,
Foaming Agent

,
Detergent
Chemical Family:
Sarcosines & Derivatives
Certifications & Compliance:
Kosher

,
EU Ecolabel

,
Safer Choice

,
RSPO MassBalance Certified

,
Detergent Ingredient Database (DID List)
Features:
Corrosion Resistant

,
Low-irritation

,
Detergency

,
Mild, Luxurious Foaming

,
Derived From Sustainable Resources

,
Stable Foam

,
Superior Corrosion Inhibition

,
Good Compatibility

,
Offer Improved Cloud Or Kraft Point

,
Alkaline Stable

,
Foaming

,
Hydrotroping

,
Wetting

,
Low toxicity

,
Bleach Stable

,
High Foaming

,
Peroxide Stable
Price
Available upon quote
Minimum Order Quantity
Quote required
Available Incoterms
Quote required
Regional Availability
View
Ask Croda Questions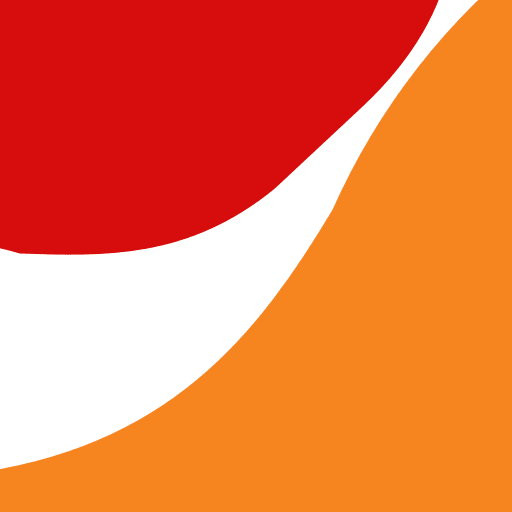 Ask the Supplier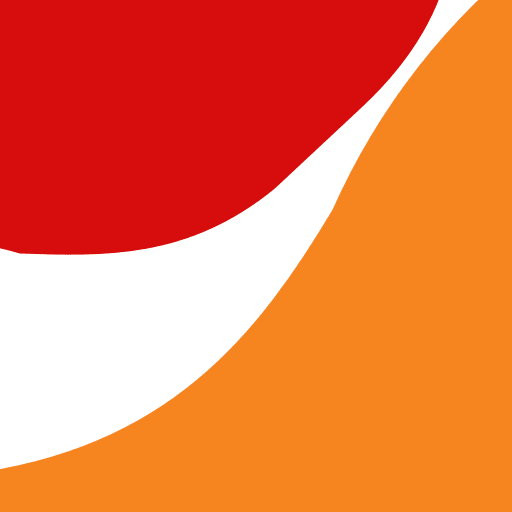 Product Name
Product Families
Applications
Crodasinic™ C
Anionic Surfactants
Air Care, Auto Care, Dish Care, Surface Care, Vehicle & Machinery
Crodasinic™ L
Emulsifiers & Demulsifiers, Anionic Surfactants
Textile Manufacturing
Crodasinic™ LS95 NT
Anionic Surfactants
Auto Care, Dish Care, Laundry & Fabric Care, Surface Care, Institutional & Catering, Vehicle & Machinery
Knowde Enhanced TDS
Identification & Functionality
Cleaning Ingredients Functions
Crodasinic™ LS30

Features & Benefits
Product Background
Sarcosines & sarcosinates for home care
The Crodasinics are a range of biodegradable anionic surfactants consisting of acyl sarcosines and their sodium salts, sarcosinates. Produced from natural fatty acids and the amino acid derivative, sarcosine, the Crodasinics offer a number of functional benefits in a wide variety of home care and |&| applications.
Features & Benefits Overview
Excellent surfactant properties — powerful wetting & dispersing
Good foaming and superior lathering
Outstanding mildness to skin — substantially milder than SLES
Synergy with other detergents
Substantive — imparts good skin feel
Raises cloud point of other surfactants & lowers Krafft point
Excellent corrosion inhibition
Compatible with certain cationics
Good salt and hard water tolerance
Optimum performance at neutral to slightly acidic pH
Environmentally friendly — lauroyl sarcosinate also listed in the EU Eco-label's Detergent Ingredient
Database (DID) Part A.
Benefits
Crodasinic LS30 is a mild anionic surfactant with multifunctional benefits. Producing luxurious and stable foam, Crodasinic LS30 can be used on vertical surfaces to provide cling from a power spray or aerosol applicator. Deep cleaning and quick wetting of tough stains bring efficient stain removal with minimal mechanical effort. Limescale and hard water deposits can be removed thanks to the metal binding properties of the sarcosinate structure that helps Crodasinic LS30 remove calcium and iron deposits. Crodasinic LS30 can also be used with weaker hypochlorite bleach trigger pack formulations due to stability in alkali mediums. Proven performance also occurs when Crodasinic LS30 is added to amine oxide based bleach formulations with thickening and foaming provided when used in conjunction. In aerosol formulations Crodasinic LS30 can prevent in can corrosion leading to reduced can failure and the potential for costly recalls.
Crodasinic LS30 provides multifunctionality and cost performance in laundry detergent formulations. As an excellent wetting agent, Crodasinic LS30 provides stain removal of fatty and greasy soils while also acting as a co-builder within the formulation due to the structure of the sarcosinate. With some hydrotrope functionality and the ability to work effectively in alkali pH, Crodasinic LS30 has all round practicality. Also, as a mild surfactant and a counter irritant, Crodasinic LS30 is perfect as a wetting and foaming agent in hand and delicate detergents.
Surfactants
Combinations of Crodasinic LS30 and sodium lauryl sulfate are suggested as ideal bases for carpet shampoos. The required efficiency and cost of the end product will determine the active content. The main advantages of Crodasinic LS30 are low penetration of carpet backing and its non-sticky residue on drying which reduces mildew and fungus growth and rapid resoiling. It also possesses excellent foaming and low odor and color characteristics. Additionally, it depresses the temperature at which sodium lauryl sulfate crystallizes and this produces a more stable product in the package. Due to its corrosion inhibiting properties, Crodasinic LS30 is particularly useful in aerosol carpet / suede/ nubuck and fabric cleaners packed in tinplate containers. It is readily biodegradable as defined in Directive 93/21/EEC test OECD301E.
Summary
Functionality
Detergency & Wetting: Sarcosinates based on natural fatty acids. Readily biodegradable anionic surfactants with multifunctionality.
Anti Static: Mild surfactants which manage to be kind to the skin without compromising cleaning performance.
Speciality additives for powerful cleaning & degreasing
Crodafos alkyl ether phosphates and Crodasinic sarcosinates are anionic surfactants stable in strongly alkaline systems. Crodafos T5A and Crcxiasinic LS30 both exhibit good foaming properties and facilitate wetting, penetration as well as subsequent water rinsing. At elevated temperatures, Crodafos products are more efficient wetting agents than the parent alnhol or ethoxylated alcohol and are less affected by electrolytes.
Features
Derived from sustainable resources
An anionic surfactant
Can offer improved cloud or kraft point
Mild, luxurious foaming and multifunctional
Superior corrosion inhibition
Effective detergent and wetting agent at neutral pH
Kitchen Cleaning
Crodasinic LS30 brings multifunctionality to multisurface cleaning. As an excellent wetting agent, Crodasinic LS30 easily cuts through grease and oils to provide effective stain removal. Alongside standard soil removal, Crodasinic LS30 can help remove limescale and prevent rust build up due to clever ion binding and dissolution of calcium and iron bringing additional cleaning benefits to steel and ceramic cleaning products. Crodasinic LS30 creates a dense luxurious foam sensation that givæ hand dishwash formulations a nnsumer noticeable edge. This leads to an expensive feeling formulation with cost effective incentive for manufacturers.
Vehicle Care
Crodasinic LS30 is a multifunctional mild anionic surfactant with an excellent environmental profile. This high foam material can provide vertical cling and stable foam in alkali vehicle cleaners to ensure maximized soil penetration. Studies have shown the foam height and stability of Crodasinic LS30 is comparable to sodium lauryl sulfate (SLS), but with the added benefits of high alkali stability and reduced smearing of surfaces compared with commodity products. As a mild anionic Crodasinic LS30 has skin care benefits for formulations used in close contact with skin by acting as a counter-irritant and reducing the overall irritancy of a formulation. Crodasinic LS30 has the ability to bind with metal ions and can be used as a corrosion inhibitor.
Crodasinic LS30 is recommended in carpet and upholstery cleaning formulations due to highly stable foam and soil penetration without impacting carpet backing and fabrics. Crodasinic LS30 dries to a non-sticky powder residue minimizing rapid re-soiling.
Window & Multisurface Cleaners
Surfactants such as Crodasinic LS30 can be included to give effective wetting and enhance the cleaning performance without causing any smearing or streaking. Crodasinic salts are widely recognized as mild, biodegradable, anionic surfactants possessing good solubility, detergency and lime resistance.

Mildness
In vitro studies using different endpoints (Neutral Red Uptake Bioassay (NRU), MTT assay) have proven that Crodasinic LS30 (sodium lauroyl sarcosinate) is substantially milder than either sodium lauryl sulfate or sodium lauryl ether sulfate. The comparative results of NRU tests are shown in figure 1. A copy of the study and test results is available on request (document ref. V013).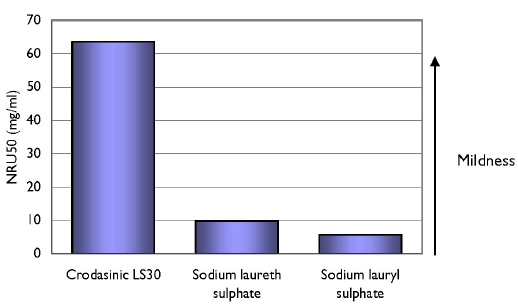 Figure 1 Greater mildness of Crodasinic LS30 compared with SLES and SLS
Applications
Neutral/alkaline hard surface cleaners
bleaches
high foaming mousse systems
Green detergent
speciality
hand and delicate
Certifications & Compliance
Biodegradability
Crodasinic salts comply with stringent European legislation on ultimate biodegradability;
Technical Details & Test Data
Performance Overview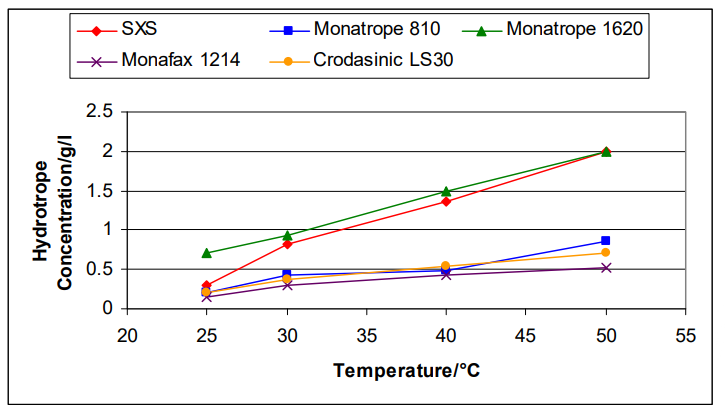 Hydrotrope performance in 2% alcohol ethoxylate