Multitrope™ 1620 is a biodegradable alkyl polysaccharide. This versatile surfactant and hydrotrope has excellent stability in highly alkaline solutions and is particularly effective in high electrolyte concentration formulations.
Chemical Name:
Capryl Glucoside
Function:
Detergent, Foaming Agent, Hydrotrope, Surfactant (Nonionic), Wetting Agent, Surfactant
Chemical Family:
Alkyl Polyglucosides

,
Polysaccharides
Certifications & Compliance:
Detergent Ingredient Database (DID List)

,
EU Compliant

,
Safer Choice
Price
Available upon quote
Minimum Order Quantity
Quote required
Available Incoterms
Quote required
Regional Availability
View
Ask Croda Questions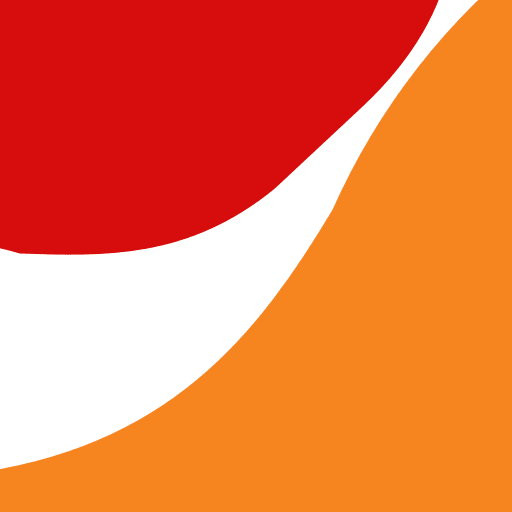 Ask the Supplier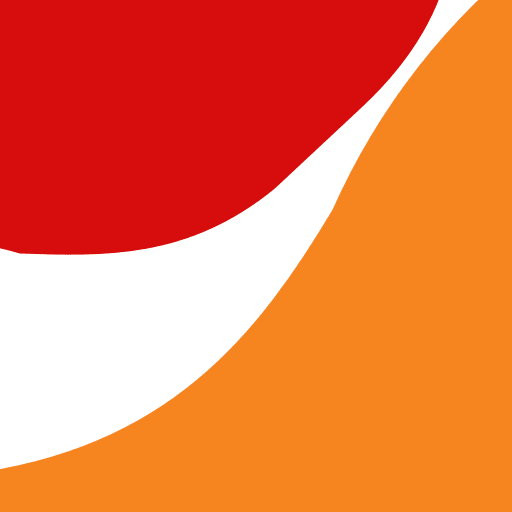 Croda Green Guide
Brochure
Croda Fabric Care Wash Brochure
Croda Fabric Care Wash Brochure
Brochure
Croda Hydrotropes Technical Data Sheet
Croda Hydrotropes Technical Data Sheet
Technical Data Sheet
Croda Eco-friendly Hydrotropes Presentation
Croda Eco-friendly Hydrotropes Presentation
Other
Multitrope™ 1620 Technical Data Sheet
Multitrope™ 1620 Technical Data Sheet
Technical Data Sheet
Multitrope™ 1620 Ecolabel
Multitrope™ 1620 Ecolabel
Other
Multitrope™ 1620 (INR0362) (US-EN) Safety Data Sheet
Multitrope™ 1620 (INR0362) (US-EN) Safety Data Sheet
Safety Data Sheet
Knowde Enhanced TDS
Identification & Functionality
Cleaning Ingredients Functions
Multitrope™ 1620

Features & Benefits
Product Highlights
Excelllent stability and solubility in highly alkaline solutions.
Good wetting properties.
Effective hydrotroping.
Compatible with a variety of surfactants (anionic, nonionic and amphoteric).
Soluble in solutions containing high concentrations of electrolytes.
Non-gelling over a range of aqueous solutions.
Readily biodegradable.
Bleach stable.
Kitchen Cleaning
Multitrope 1620 is a sugar based, 100% natural surfactant. Producing a high foam lather and good detergency for removal of greasy stains, Multitro# 1620 is a versatile ingredient with hydrotrope functionality and stability in alkali systems. The lather and detergency is a winning combination for hand dishwash formulations where consumer perception of quick cleaning and high activity is paramount. In conjunction with degreasing solvents like Prifer 6813, Multitrope 1620 makes an effective oven cleaning formulation due to hydrotrope ability and stability in alkali formulations.
Fabric Care – Wash
The Multitrope range from Croda are eco-friendly hydrotropes that bring cost efficacy and high performance to many formulations. In laundry liquids, Multitrope 810 is ideal for concentrated products as a replacement for Sodium Xylene Sulfonate. Working in high pH and high electrolyte systems, this easy to formulate product brings cost benefits through lower usage levels than other hydrotropes. For a fully natural alternative, Multitrope™ 1620 gives effective hydrotroping with anionic, cationic, non-ionic and amphoteric surfactant compatibility. This natural and green additive is more than just a hydrotrope providing dose reductions, wetting, foaming and performance as a detergent to bring all round cleaning benefits to a formulation.
Applications
Bottle wash liquid
Metal cleaning
Bathroom cleaners
Paint strippers
All purpose cleaners
Dairy cleaning
Cleaning in place
Laundry detergents
Performance Properties
Synperonic

Cloud Point 250C
Cloud Point 400C
Surfactant (2%)
Multitrope 1620
SxS
Multitrope 1620
SxS
LF/26
3.80
3.70
2.20
9.30
LF/27
1.79
3.30
3.73
8.85
LF/31
1.39
1.90
2.23
9.86
91/2.5
1.56
2.05
3.60
6.45
91/6
0.48
0.47
1.90
1.90
A3
3.60
3.75
3.20
9.90
Performance of Multitrope 1620 and SXS in a variety of surfactants
Multitrope 1620 is an effective hydrotrope for a number of ethoxylate and alkoxylate surfactants offering substantial dose reductions compared with a more conventional hydrotrope.
Technical Details & Test Data
Solubility And Stability
Solubility in Electrolytes
Multitrope 1620 is soluble at 2.5% in the following solutions:
47% Sodium hydroxide
20% Tetra potassium pyro phosphate
25% Zinc sulfate
25% Sodium tri polyphosphate
40% Potassium hydroxide
40% Sodium silicate
Multitrope 1620 is soluble at concentrations up to 20% in 40% sodium hydroxide or potassium hydroxide.
Solubility In Oxidizing Agents
Formulations containing oxidizing agents are used in many types of cleaning operations. The stability and solubility of Multitrope 1620 in such solutions has been determined.
Multitrope 1620 is soluble at 2% in the following:
Sodium hypochlorite (4% available chlorine) 20% hydrogen peroxide.
Tests have shown that these solutions are stable when stored at ambient temperatures for several months.
Stability in Alkaline Solutions
Multitrope 1620 is resistant to attack by strong alkalis, hence has excellent long term stability in alkaline solutions. To demonstrate this, solutions containing 7% Multitrope 1620, 44% NaOH and 49% water were prepared, stored at 20°C and monitored periodically.
The solutions are stable for at least 12 months. After storage the solutions show:
No evidence of phase separation or change in color
No deterioration in foaming behavior
No change in surface tension
pH Comparison

Figure 1. Performance range for Croda hydrotropes
Hydrotrope Comparison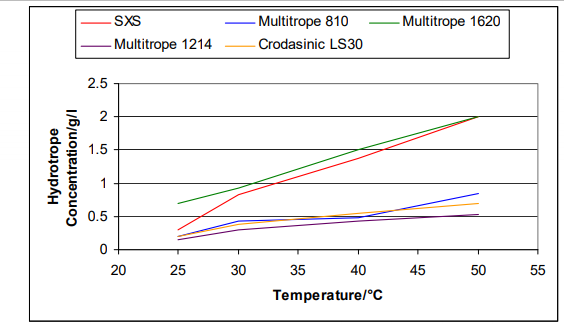 Figure 2: Performance data for Croda hydrotropes in 2% alcohol ethyoxylate
Croda offers hydrotropes that are capable of solving solubility issues in a wide range of surfactant systems. These hydrotropes will regularly outperform more traditional hydrotropes such as sodium xylene sulphonate (SXS)
Environmental Properties
Multitrope 1620 shows ready biodegradability. Multitrope 1620 has undergone a comprehensive assessment in order to determine its likely environmental fate and effect.
In order to establish the environmental profile of the product, the ultimate biodegradability of Multitrope 1620 was determined using OECD Test guidelines revealing >60% BOD28/COD and greater than >70% Dissolved Organic Carbon removal from the aqueous phase.
The degree of ultimate biodegradation is consistent with the criteria used to differentiate readily biodegradable substances. Multitrope 1620 shows reduced environmental impact. The evaluation of acute toxicity to aquatic organisms for Multitrope 1620 has revealed a low order of effect. The 48 hour EC50 to the freshwater invertebrate Daphnia magna was found to be greater than 100 mg/liter and the assessment of toxicity to Pseudomonas putida, performed to characterize the potential for adverse effects on biological treatment, revealed a similar order of toxicity with an LC 50 greater than 560 mg/liter.
| | |
| --- | --- |
| Biodegradability | Ultimately Biodegradable |
| Aquatic toxicity 48 hour EC50 Daphnia Magna | min. 100mg/liter |
| LC50 Pseudomonas Putida | min. 560mg/liter |
Aquatic Toxicity
| | |
| --- | --- |
| Algae | 37 mg/l |
| Daphnia | min. 100 mg/l |
| Fish | 100.81 mg/l |