FIRM-O-SHELL is a micronutrient feed supplement to aid in reducing cracked, soft-shelled or downgraded eggs. Especially beneficial for late-cycle layers.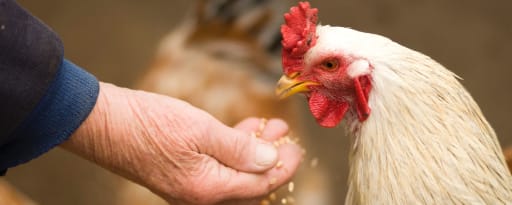 Dawe's Laboratories
FIRM-O-SHELL®
Animal Species: Laying Hens
Features: Strengthens Egg Shells, Mineral Rich, Maintaining Egg Production, Improves Muscle Development, Reduces Mortality, Improves Digestability & Intestinal Health, Vitamin Rich, Improving Stress Tolerance
FIRM-O-SHELL® is a source of Vitamins D3, A, and E and the trace minerals important for egg shell formation. It is designed to counteract the effects of stress, age and digestive issues.
Brand Summary
Identification & Functionality
Product Families
Nutritional Ingredients
Feed Supplements
,
Nutrient Premixes
Animal Feed & Nutrition Functions
Feed Supplement
,
Nutrient Premix
Applications
Animal Health & Nutrition