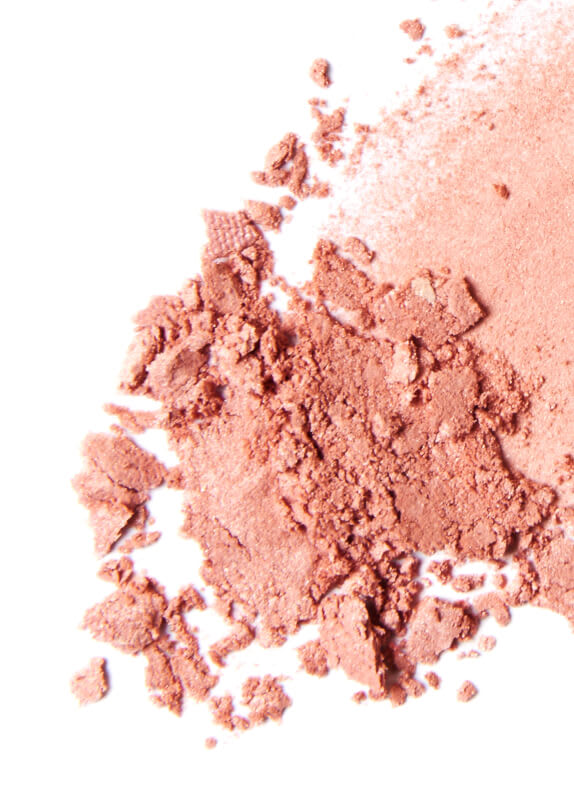 About Us
The purpose-led, performance-driven company.
Many of the world's best-selling beauty, fine fragrance and home care products utilize DSM ingredients and science to beautify, nourish and protect people everywhere. Our solutions are based on many years of industry experience, supporting our customers at every stage of the product development process: from evaluating promising ingredients to testing to production of formulations that consumers love. Plus, more than 45% of our personal care portfolio is of natural origin, as evaluated by independent sustainability experts.
Get inspired with
DSM concepts & formulations
Discover our Conscious Beauty Concept Line-Ups:


Browse Products by Market (1)
Browse Products by Technology (2)
Online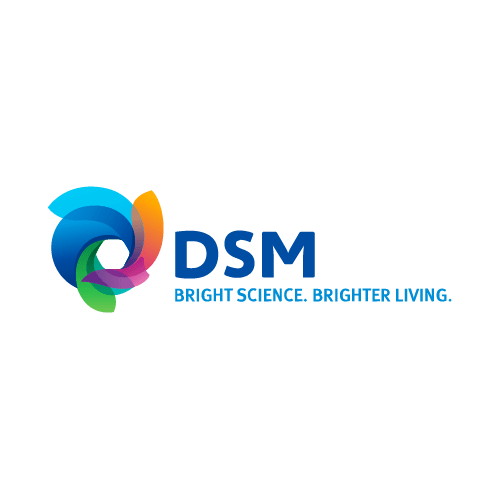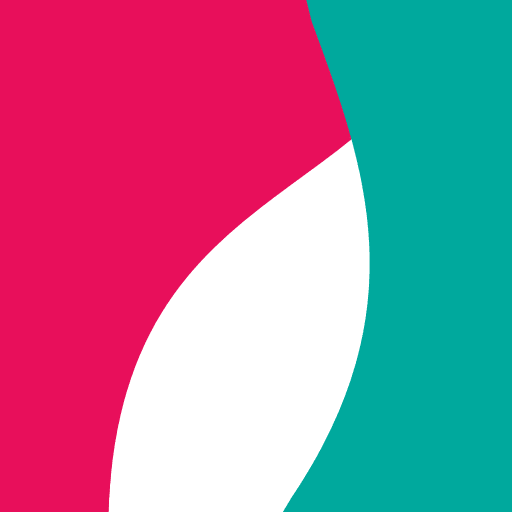 Egest Bajrami
Sales
Thank you for your interest in DSM Personal Care ingredients. I serve the N.A. region - U.S. and Canada. I'll be happy to help you with your request.
Online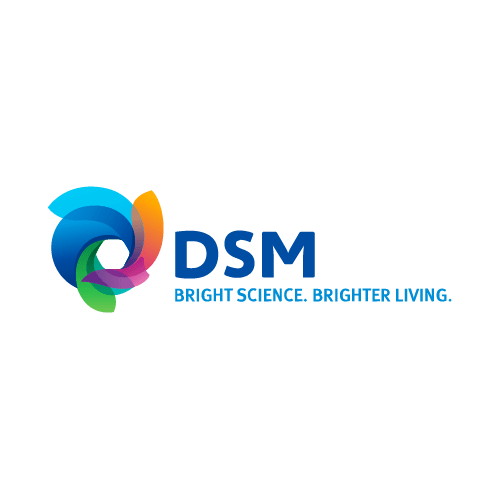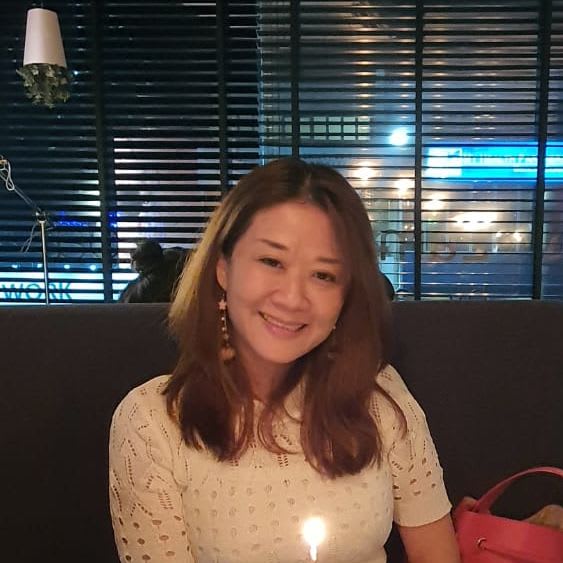 Joreen Tan
Marketing
Please reach out to me with any questions, I am happy to assist you in finding the right product or learning more about our storefront.
Online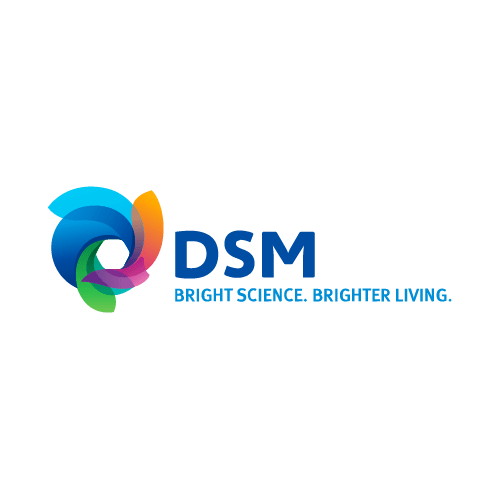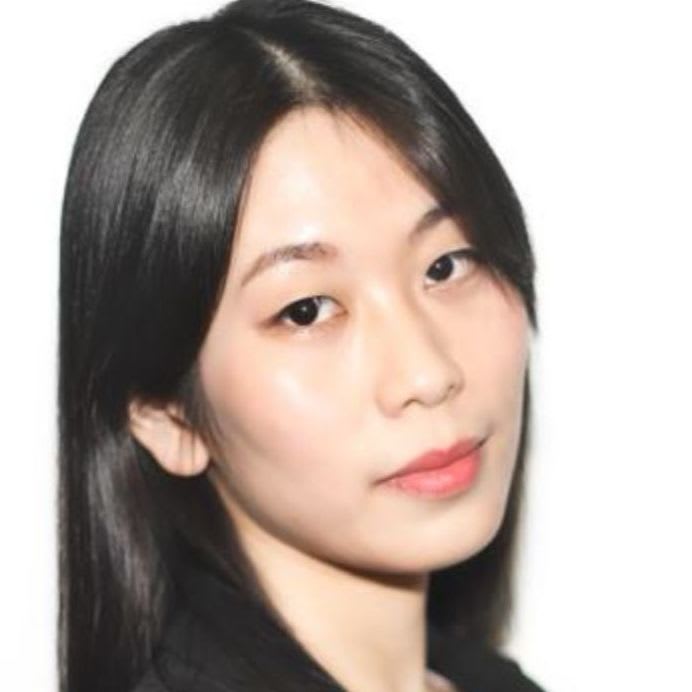 Denise Wu
Customer Service
Thank you for your interest in DSM Personal Care ingredients. I am Denise Wu from PCA Greater China. We will revert your request as soon as possible, please let us know in case you need further details. Thank you ! Denise Wu - Business Assistant & CDC Specialist
Online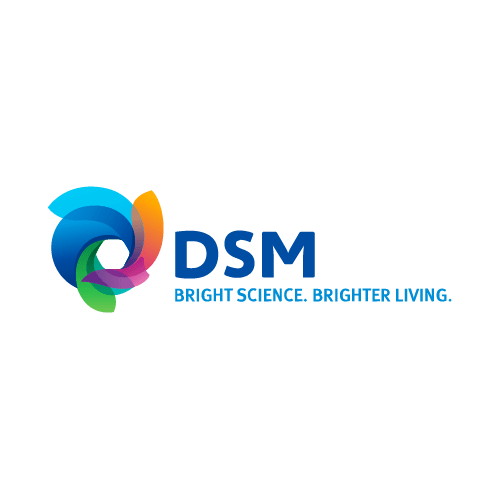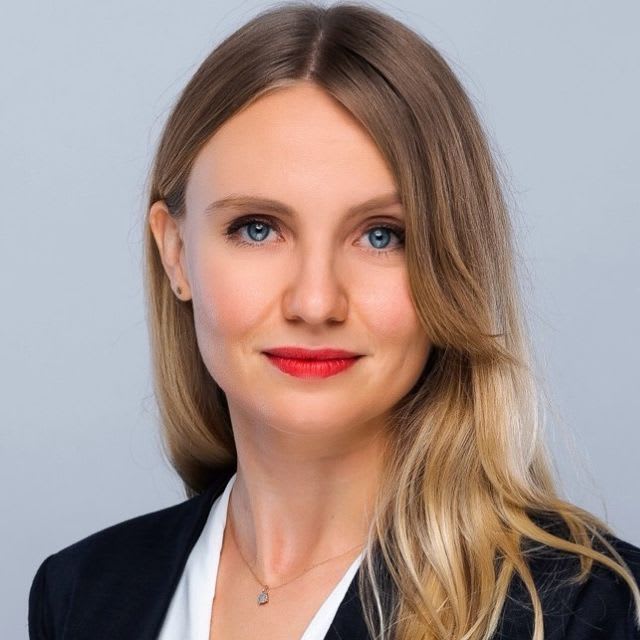 Zoe Richard
Customer Service Expert
Customer Service
Hi, Are you located in EMEA? Please contact me for any questions related to Personal Care portfolio.
Most Viewed Documents
Document Name
Type
Products
ALPAFLOR® SAMBUCUS AO, PREREGEN® PF, VALVANCE® Touch 210, COLHIBIN PF, PEPHA®-TIGHT, PENTAVITIN®, PEPHA®-CTIVE, ALPAFLOR® ARTEMISIA AO, ALPAFLOR® BUDDLEJA AO, PEPHA®-AGE, ALPAFLOR® NECTAPURE PF, ALPAFLOR® IMPERATORIA AO, ALPAFLOR® ALP-SEBUM CB, ALPAFLOR® GIGAWHITE, ALPAFLOR® LINUM AO, ALPAFLOR® MARRUBIUM AO, DISMUTIN® PF, DSM ARGAN OIL, DSM ERYTHRULOSE, DSM HYALURONIC ACID-BT, HYASOL PF, DSM Mixed Tocopherols 95, IRICALMIN PF, DSM SERICIN, ELHIBIN® PF, PEPHA®-PROTECT, PHYTALURONATE® PF, REGU®-SEB, REVITALIN® PF, REGU®-SLIM, SETAKOL® PF, REGU®-AGE PF, BEAUACTIVE®, Life's GLA™ '10' n-6 Oil, OXY 229 PF, PENTACARE-NA PF, Life's GLA™ '25' n-6 Oil, CEPHALIPIN NP 2, DSM D-α-Tocopheryl Acetate, PARSOL® TX, ALPAFLOR® MALVA AO, LIPOGARD, VALVANCE® Look 100, VALVANCE® Touch 250
Products:
ALPAFLOR® SAMBUCUS AO, PREREGEN® PF, VALVANCE® Touch 210, COLHIBIN PF, PEPHA®-TIGHT, PENTAVITIN®, PEPHA®-CTIVE, ALPAFLOR® ARTEMISIA AO, ALPAFLOR® BUDDLEJA AO, PEPHA®-AGE, ALPAFLOR® NECTAPURE PF, ALPAFLOR® IMPERATORIA AO, ALPAFLOR® ALP-SEBUM CB, ALPAFLOR® GIGAWHITE, ALPAFLOR® LINUM AO, ALPAFLOR® MARRUBIUM AO, DISMUTIN® PF, DSM ARGAN OIL, DSM ERYTHRULOSE, DSM HYALURONIC ACID-BT, HYASOL PF, DSM Mixed Tocopherols 95, IRICALMIN PF, DSM SERICIN, ELHIBIN® PF, PEPHA®-PROTECT, PHYTALURONATE® PF, REGU®-SEB, REVITALIN® PF, REGU®-SLIM, SETAKOL® PF, REGU®-AGE PF, BEAUACTIVE®, Life's GLA™ '10' n-6 Oil, OXY 229 PF, PENTACARE-NA PF, Life's GLA™ '25' n-6 Oil, CEPHALIPIN NP 2, DSM D-α-Tocopheryl Acetate, PARSOL® TX, ALPAFLOR® MALVA AO, LIPOGARD, VALVANCE® Look 100, VALVANCE® Touch 250
Trends Vitamins for Healthy and Beauty Skins Vitamin B5
STAY-C® 50, VALVANCE® Touch 210, PENTAVITIN®, DSM DL-α-Tocopheryl Acetate, ALPAFLOR® ALP-SEBUM CB, DSM Ethyl Panthenol, DSM D-Panthenol, HYASOL PF, IRICALMIN PF, DSM Niacinamide PC, PARSOL® HMS, DSM D-Panthenol 75L, DSM DL-Panthenol 50 L, PARSOL® 1789, PARSOL® 340, PARSOL® EHS, DSM ALLANTOIN
Products:
STAY-C® 50, VALVANCE® Touch 210, PENTAVITIN®, DSM DL-α-Tocopheryl Acetate, ALPAFLOR® ALP-SEBUM CB, DSM Ethyl Panthenol, DSM D-Panthenol, HYASOL PF, IRICALMIN PF, DSM Niacinamide PC, PARSOL® HMS, DSM D-Panthenol 75L, DSM DL-Panthenol 50 L, PARSOL® 1789, PARSOL® 340, PARSOL® EHS, DSM ALLANTOIN
DSM Personal Care Brochure
ALPAFLOR® SAMBUCUS AO, PREREGEN® PF, STAY-C® 50, TILAMAR® OP 40, TILAMAR® Quat 2240, TILAMAR® Quat 640, VALVANCE® Touch 210, SYN® GLOW, SYN® STAR, SYN® TACKS, DSM Ascorbic Acid Fine Granular, COLHIBIN PF, ALL-Q (Coenzyme Q10) plus, PEPHA®-TIGHT, PENTAVITIN®, PEPHA®-CTIVE, ALPAFLOR® ARTEMISIA AO, ALPAFLOR® BUDDLEJA AO, DSM DL-α-Tocopheryl Acetate, PEPHA®-AGE, ALPAFLOR® NECTAPURE PF, ALPAFLOR® IMPERATORIA AO, DSM D-Biotin, ALPAFLOR® ALP-SEBUM CB, ALPAFLOR® GIGAWHITE, ALPAFLOR® LINUM AO, BeauPlex® VH, ALPAFLOR® MARRUBIUM AO, DSM ALPHA-ARBUTIN, DISMUTIN® PF, DSM ARGAN OIL, DSM Ethyl Panthenol, DSM DL-α-Tocopherol, DSM D-Panthenol, DSM ERYTHRULOSE, DSM Folic acid, DSM HYALURONIC ACID-BT, HYDROLASTAN PF, HYASOL PF, DSM Mixed Tocopherols 95, IRICALMIN PF, DSM PHYTANTRIOL, DSM Niacinamide PC, DSM Pyridoxine Hydrochloride, DSM RETINOL GS 50, DSM SERICIN, DSM Vitamin A Palmitate 1.7 MIU/g, ELHIBIN® PF, PEPHA®-PROTECT, PARSOL® Guard, PARSOL® HMS, PARSOL® HS, PARSOL® SLX, PENTAGLYCAN PF, PHYTALURONATE® PF, REGU®-FADE, REGU®-SEB, REVITALIN® PF, REGU®-SLIM, REGU®-STRETCH, SETAKOL® PF, SYN® AKE, SYN® EYE, SYN® TC, SYN® HYCAN, PARSOL® Max, SYN® UP, REGU®-AGE PF, DSM Ascorbic Acid Fine Powder, BEAUACTIVE®, Life's GLA™ '10' n-6 Oil, BEL-EVEN®, DSM D-Panthenol 75L, OXY 229 PF, PENTACARE-NA PF, Life's GLA™ '25' n-6 Oil, DSM DL-Panthenol 50 L, CEPHALIPIN NP 2, DSM Ascorbic Acid Ultra Fine Powder, DSM D-α-Tocopheryl Acetate, DSM Vitamin A Palmitate 1.0 MIU/g (tocopherol), DSM Vitamin A Palmitate 1.0 MIU/g (BHA/BHT), DSM Vitamin A Palmitate 1.7 MIU/g (tocopherol), DSM Vitamin A Palmitate 1.7 MIU/g (BHA/BHT), DSM Vitamin A Palmitate/M 1.0 MIU/g (tocopherol), PARSOL® 1789, PARSOL® 340, PARSOL® EHS, PARSOL® Shield, PARSOL® MCX, PARSOL® TX, PARSOL® ZX, DSM ALLANTOIN, SYN® COLL, ALPAFLOR® MALVA AO, AMPHISOL® K, LIPOGARD, DSM COLLAGEN 1%, VALVANCE® Look 100, VALVANCE® Touch 250, DSM Vitamin A Acetate 1.5 MIU/g
Products:
ALPAFLOR® SAMBUCUS AO, PREREGEN® PF, STAY-C® 50, TILAMAR® OP 40, TILAMAR® Quat 2240, TILAMAR® Quat 640, VALVANCE® Touch 210, SYN® GLOW, SYN® STAR, SYN® TACKS, DSM Ascorbic Acid Fine Granular, COLHIBIN PF, ALL-Q (Coenzyme Q10) plus, PEPHA®-TIGHT, PENTAVITIN®, PEPHA®-CTIVE, ALPAFLOR® ARTEMISIA AO, ALPAFLOR® BUDDLEJA AO, DSM DL-α-Tocopheryl Acetate, PEPHA®-AGE, ALPAFLOR® NECTAPURE PF, ALPAFLOR® IMPERATORIA AO, DSM D-Biotin, ALPAFLOR® ALP-SEBUM CB, ALPAFLOR® GIGAWHITE, ALPAFLOR® LINUM AO, BeauPlex® VH, ALPAFLOR® MARRUBIUM AO, DSM ALPHA-ARBUTIN, DISMUTIN® PF, DSM ARGAN OIL, DSM Ethyl Panthenol, DSM DL-α-Tocopherol, DSM D-Panthenol, DSM ERYTHRULOSE, DSM Folic acid, DSM HYALURONIC ACID-BT, HYDROLASTAN PF, HYASOL PF, DSM Mixed Tocopherols 95, IRICALMIN PF, DSM PHYTANTRIOL, DSM Niacinamide PC, DSM Pyridoxine Hydrochloride, DSM RETINOL GS 50, DSM SERICIN, DSM Vitamin A Palmitate 1.7 MIU/g, ELHIBIN® PF, PEPHA®-PROTECT, PARSOL® Guard, PARSOL® HMS, PARSOL® HS, PARSOL® SLX, PENTAGLYCAN PF, PHYTALURONATE® PF, REGU®-FADE, REGU®-SEB, REVITALIN® PF, REGU®-SLIM, REGU®-STRETCH, SETAKOL® PF, SYN® AKE, SYN® EYE, SYN® TC, SYN® HYCAN, PARSOL® Max, SYN® UP, REGU®-AGE PF, DSM Ascorbic Acid Fine Powder, BEAUACTIVE®, Life's GLA™ '10' n-6 Oil, BEL-EVEN®, DSM D-Panthenol 75L, OXY 229 PF, PENTACARE-NA PF, Life's GLA™ '25' n-6 Oil, DSM DL-Panthenol 50 L, CEPHALIPIN NP 2, DSM Ascorbic Acid Ultra Fine Powder, DSM D-α-Tocopheryl Acetate, DSM Vitamin A Palmitate 1.0 MIU/g (tocopherol), DSM Vitamin A Palmitate 1.0 MIU/g (BHA/BHT), DSM Vitamin A Palmitate 1.7 MIU/g (tocopherol), DSM Vitamin A Palmitate 1.7 MIU/g (BHA/BHT), DSM Vitamin A Palmitate/M 1.0 MIU/g (tocopherol), PARSOL® 1789, PARSOL® 340, PARSOL® EHS, PARSOL® Shield, PARSOL® MCX, PARSOL® TX, PARSOL® ZX, DSM ALLANTOIN, SYN® COLL, ALPAFLOR® MALVA AO, AMPHISOL® K, LIPOGARD, DSM COLLAGEN 1%, VALVANCE® Look 100, VALVANCE® Touch 250, DSM Vitamin A Acetate 1.5 MIU/g
Vitamins (Quali®) Brochure
STAY-C® 50, DSM Ascorbic Acid Fine Granular, DSM DL-α-Tocopheryl Acetate, DSM D-Biotin, BeauPlex® VH, DSM Ethyl Panthenol, DSM DL-α-Tocopherol, DSM D-Panthenol, DSM Folic acid, DSM Mixed Tocopherols 95, DSM Niacinamide PC, DSM Pyridoxine Hydrochloride, DSM RETINOL GS 50, DSM Vitamin A Palmitate 1.7 MIU/g, DSM Ascorbic Acid Fine Powder, DSM D-Panthenol 75L, DSM DL-Panthenol 50 L, DSM Ascorbic Acid Ultra Fine Powder, DSM D-α-Tocopheryl Acetate, DSM Vitamin A Palmitate 1.0 MIU/g (tocopherol), DSM Vitamin A Palmitate 1.0 MIU/g (BHA/BHT), DSM Vitamin A Palmitate 1.7 MIU/g (tocopherol), DSM Vitamin A Palmitate 1.7 MIU/g (BHA/BHT), DSM Vitamin A Palmitate/M 1.0 MIU/g (tocopherol), DSM Vitamin A Acetate 1.5 MIU/g
Products:
STAY-C® 50, DSM Ascorbic Acid Fine Granular, DSM DL-α-Tocopheryl Acetate, DSM D-Biotin, BeauPlex® VH, DSM Ethyl Panthenol, DSM DL-α-Tocopherol, DSM D-Panthenol, DSM Folic acid, DSM Mixed Tocopherols 95, DSM Niacinamide PC, DSM Pyridoxine Hydrochloride, DSM RETINOL GS 50, DSM Vitamin A Palmitate 1.7 MIU/g, DSM Ascorbic Acid Fine Powder, DSM D-Panthenol 75L, DSM DL-Panthenol 50 L, DSM Ascorbic Acid Ultra Fine Powder, DSM D-α-Tocopheryl Acetate, DSM Vitamin A Palmitate 1.0 MIU/g (tocopherol), DSM Vitamin A Palmitate 1.0 MIU/g (BHA/BHT), DSM Vitamin A Palmitate 1.7 MIU/g (tocopherol), DSM Vitamin A Palmitate 1.7 MIU/g (BHA/BHT), DSM Vitamin A Palmitate/M 1.0 MIU/g (tocopherol), DSM Vitamin A Acetate 1.5 MIU/g
PREREGEN® PF, COLHIBIN PF, ALL-Q (Coenzyme Q10) plus, PEPHA®-TIGHT, PENTAVITIN®, PEPHA®-CTIVE, PEPHA®-AGE, DSM ALPHA-ARBUTIN, DISMUTIN® PF, DSM ARGAN OIL, DSM ERYTHRULOSE, DSM HYALURONIC ACID-BT, HYDROLASTAN PF, HYASOL PF, IRICALMIN PF, DSM PHYTANTRIOL, DSM SERICIN, ELHIBIN® PF, PEPHA®-PROTECT, PENTAGLYCAN PF, PHYTALURONATE® PF, REGU®-FADE, REGU®-SEB, REVITALIN® PF, REGU®-SLIM, REGU®-STRETCH, SETAKOL® PF, REGU®-AGE PF, BEAUACTIVE®, Life's GLA™ '10' n-6 Oil, BEL-EVEN®, OXY 229 PF, PENTACARE-NA PF, Life's GLA™ '25' n-6 Oil, CEPHALIPIN NP 2, DSM ALLANTOIN, LIPOGARD, DSM COLLAGEN 1%
Products:
PREREGEN® PF, COLHIBIN PF, ALL-Q (Coenzyme Q10) plus, PEPHA®-TIGHT, PENTAVITIN®, PEPHA®-CTIVE, PEPHA®-AGE, DSM ALPHA-ARBUTIN, DISMUTIN® PF, DSM ARGAN OIL, DSM ERYTHRULOSE, DSM HYALURONIC ACID-BT, HYDROLASTAN PF, HYASOL PF, IRICALMIN PF, DSM PHYTANTRIOL, DSM SERICIN, ELHIBIN® PF, PEPHA®-PROTECT, PENTAGLYCAN PF, PHYTALURONATE® PF, REGU®-FADE, REGU®-SEB, REVITALIN® PF, REGU®-SLIM, REGU®-STRETCH, SETAKOL® PF, REGU®-AGE PF, BEAUACTIVE®, Life's GLA™ '10' n-6 Oil, BEL-EVEN®, OXY 229 PF, PENTACARE-NA PF, Life's GLA™ '25' n-6 Oil, CEPHALIPIN NP 2, DSM ALLANTOIN, LIPOGARD, DSM COLLAGEN 1%
Trends Vitamins for Healthy and Beauty Skins Vitamin B3
PENTAVITIN®, DSM DL-α-Tocopheryl Acetate, PEPHA®-AGE, DSM HYALURONIC ACID-BT, DSM Niacinamide PC, PARSOL® HS, PARSOL® SLX, SYN® AKE, PARSOL® 1789, PARSOL® 340, PARSOL® EHS, PARSOL® Shield, AMPHISOL® K, TILAMAR® PDO with NØØVISTA™
Products:
PENTAVITIN®, DSM DL-α-Tocopheryl Acetate, PEPHA®-AGE, DSM HYALURONIC ACID-BT, DSM Niacinamide PC, PARSOL® HS, PARSOL® SLX, SYN® AKE, PARSOL® 1789, PARSOL® 340, PARSOL® EHS, PARSOL® Shield, AMPHISOL® K, TILAMAR® PDO with NØØVISTA™
Trends Vitamins for Healthy and Beauty Skins Vitamin E
PENTAVITIN®, DSM DL-α-Tocopheryl Acetate, DSM Mixed Tocopherols 95, DSM Niacinamide PC, PARSOL® HS, PARSOL® SLX, SYN® AKE, Life's GLA™ '10' n-6 Oil, DSM D-α-Tocopheryl Acetate, PARSOL® 1789, PARSOL® 340, SYN® COLL, AMPHISOL® K, LIPOGARD
Products:
PENTAVITIN®, DSM DL-α-Tocopheryl Acetate, DSM Mixed Tocopherols 95, DSM Niacinamide PC, PARSOL® HS, PARSOL® SLX, SYN® AKE, Life's GLA™ '10' n-6 Oil, DSM D-α-Tocopheryl Acetate, PARSOL® 1789, PARSOL® 340, SYN® COLL, AMPHISOL® K, LIPOGARD
HYA-ACT™ Products Brochure
HYA-ACT™ M, HYA-ACT™ S, HYA-ACT™ XS
Products:
HYA-ACT™ M, HYA-ACT™ S, HYA-ACT™ XS
Peptides (SYN®-Peptides) Brochure
SYN® STAR, SYN® TACKS, SYN® AKE, SYN® EYE, SYN® TC, SYN® HYCAN, SYN® UP, SYN® COLL
Products:
SYN® STAR, SYN® TACKS, SYN® AKE, SYN® EYE, SYN® TC, SYN® HYCAN, SYN® UP, SYN® COLL
Products:
ALPAFLOR® ALP-SEBUM CB
DSM Vitamin E Infographic
DSM DL-α-Tocopheryl Acetate, DSM DL-α-Tocopherol, DSM Mixed Tocopherols 95, DSM D-α-Tocopheryl Acetate
Products:
DSM DL-α-Tocopheryl Acetate, DSM DL-α-Tocopherol, DSM Mixed Tocopherols 95, DSM D-α-Tocopheryl Acetate
PARSOL® 1789 Solution for Photo-Protection
Products:
PARSOL® 1789, PARSOL® ZX
Most Viewed Formulations
Formulation Name
End Uses
Applications
Full Protection Illuminating Day Cream Formulation
Alpine Flower Dew Mist Skin Care Formulation
Relaxing Oasis Skin Care Cream Formulation
Ultra-Comfortable Transforming Mask Formulation
Pure Calming Mousse Cleanser Skin Formulation
Sublimating Cocoon Skin Care Formulation
Décolletage Tightening Skin Care Gel Formulation
End Uses:
Body Firming Lotion
Glacier Soothing Beauty Essence Skin Care Formulation
Glacier Cream Essence Skin Care Formulation