Most Viewed Products

DSM
AMPHISOL® K
INCI Name: Potassium Cetyl Phosphate
Applications: Skin Care, Bath & Shower, Color Cosmetics
Product Families: Emulsifiers, Solubilizers & Dispersants
Chemical Family: Phosphates, Phosphate Esters
End Uses: Hand Soap, Body Balms, Creams & Lotions, Antiperspirants & Deodorants
AMPHISOL® K is an oil-in-water emulsifier designed to meet high stability needs of challenging and complex formulations like sunscreens or liquid foundations thereby contributing to a more pleasant skin feel. AMPHISOL® K is an anionic O/W emulsifier that works well with both polar and non-polar oils and stabilizes formulations with high amounts of UV filters and pigments. AMPHISOL® K is the gold standard emulsifier for challenging formulations. It provides high flexibility to formulate various types of products, from creams to sprays and mousses. This emulsifier has proven thermal and long-term stability and is stable over a broad pH range. Further, it can be used to increase SPF and the water-resistance of formulations.


DSM
AMPHISOL® A
INCI Name: Cetyl Phosphate
Applications: Skin Care, AP/Deo, Bath & Shower
Product Families: Skin Actives, Emulsifiers, Solubilizers & Dispersants
Chemical Family: Phosphates, Phosphate Esters
End Uses: Body Balms, Creams & Lotions, Antiperspirants & Deodorants, Sunscreen Lotions & Sprays
The robust emulsifier even at low pH. AMPHISOL® A is a non-neutralized oil-in-water anionic emulsifier. It facilitates formulation of homogeneous and very stable sun and skin care emulsions over a wide pH range. It is an excellent candidate for water-resistant sun care formulations. AMPHISOL® A is a white to beige, practically odorless powder. For detailed regulatory or quality information, please contact the supplier.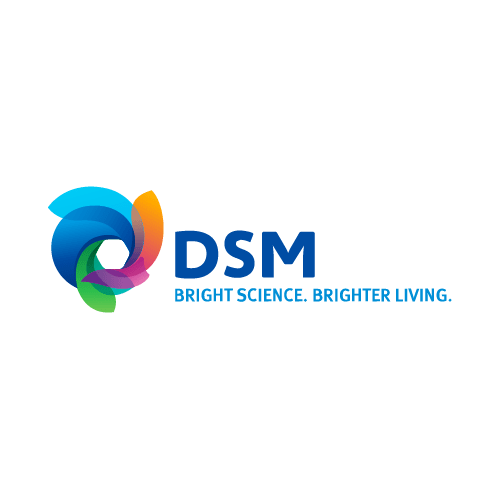 Brand Summary
Identification & Functionality
Chemical Family
Phosphate Esters
,
Phosphates
INCI Name
Cetyl Phosphate
,
Potassium Cetyl Phosphate
Product Families
Functionals
,
Emulsifiers, Solubilizers & Dispersants
,
Cosmetic Ingredients Functions
Emulsifier
,
Exfoliant
,
Exfoliant (Chemical)
Benefit Claims
Creamy Texture
,
Easy To Handle
,
Emulsifying
,
Exfoliating
,
Long Lasting
,
SPF Enhancement
,
Texturizing
,
Water Repellency
Labeling Claims
BSE-free
,
Non-GMO
,
PEG-free
,
TSE-free
Applications
Beauty & Care
,
AP/Deo
,
Bath & Shower
,
Color Cosmetics
,
Skin Care
,
Sun Care
,
Application Format
Balm
,
Bar
,
Creams
,
Gel
,
Leave On
,
Lotions
,
Powder
,
Rinse Off
,
Roll On
,
Serum
,
Spray
,
Stick
Skin Care Applications
Anti-Aging Products
,
Body Balms, Creams & Lotions
,
Face Creams & Lotions
,
Facial Cleanser
,
Hand Cream
,
Make Up Remover
,
Moisturizers
,
Tanning Products
AP/Deo Applications
Antiperspirants & Deodorants
Sun Care Applications
Sunscreen Lotions & Sprays
Bath & Shower Applications
Color Cosmetic Applications
BB Creams
,
CC Cream
,
Eye Liner
,
Eye Shadow
,
Foundation
,
Lip Balm
,
Lipstick
,
Mascara
Personal Hygiene Applications
Most Viewed Documents
Document Name
Type
Products
DSM Personal Care Brochure
PENTACARE-HP PF, ALPAFLOR® SAMBUCUS AO, ALPAFLOR® SCUTELLARIA AO, PREREGEN® PF, STAY-C® 50, TILAMAR® OP 40, TILAMAR® Fix A1000, TILAMAR® Quat 2240, TILAMAR® Quat 640, TILAMAR® Boost 150, VALVANCE® Touch 210, SYN® GLOW, SYN® STAR, SYN® TACKS, DSM Ascorbic Acid Fine Granular, COLHIBIN PF, STIMU-TEX® AS, ALL-Q (Coenzyme Q10) plus, PEPHA®-TIGHT, PENTAVITIN®, PEPHA®-CTIVE, ALPAFLOR® ARTEMISIA AO, ALPAFLOR® BUDDLEJA AO, DSM DL-α-Tocopheryl Acetate, PEPHA®-AGE, ALPAFLOR® NECTAPURE PF, ALPAFLOR® IMPERATORIA AO, DSM D-Biotin, ALPAFLOR® ALP-SEBUM CB, ALPAFLOR® EDELWEISS B, ALPAFLOR® EDELWEISS EP, ALPAFLOR® GIGAWHITE, ALPAFLOR® LINUM AO, BeauPlex® VH, ALPAFLOR® MARRUBIUM AO, DSM ALPHA-ARBUTIN, DISMUTIN® PF, DSM ARGAN OIL, DSM Ethyl Panthenol, DSM DL-α-Tocopherol, DSM D-Panthenol, DSM ERYTHRULOSE, DSM Folic acid, DSM HYALURONIC ACID-BT, HYDROLASTAN PF, HYASOL PF, DSM Mixed Tocopherols 95, IRICALMIN PF, DSM PHYTANTRIOL, DSM Niacinamide PC, LACTOMIDE, DSM Pyridoxine Hydrochloride, DSM RETINOL GS 50, DSM SERICIN, DSM Vitamin A Palmitate 1.7 MIU/g, ELHIBIN® PF, PEPHA®-PROTECT, MELAWHITE® PF, MELFADE® PF, PARSOL® 5000, PARSOL® Guard, PARSOL® HMS, PARSOL® HS, PARSOL® SLX, PENTAGLYCAN PF, PHYTALURONATE® PF, REGU®-FADE, REGU®-SEB, REGU®-SCENCE, REVITALIN® PF, REGU®-SLIM, REGU®-STRETCH, SETAKOL® PF, SYN® AKE, SYN® EYE, SYN® TC, SYN® HYCAN, PARSOL® Max, SYN® UP, REGU®-AGE PF, DSM Ascorbic Acid Fine Powder, BEAUACTIVE®, Life's GLA™ '10' n-6 Oil, BEL-EVEN®, DSM D-Panthenol 75L, OXY 229 PF, PENTACARE-NA PF, Life's GLA™ '25' n-6 Oil, DSM DL-Panthenol 50 L, CEPHALIPIN NP 2, DSM Ascorbic Acid Ultra Fine Powder, DSM D-α-Tocopheryl Acetate, DSM Vitamin A Palmitate 1.0 MIU/g (tocopherol), DSM Vitamin A Palmitate 1.0 MIU/g (BHA/BHT), DSM Vitamin A Palmitate 1.7 MIU/g (tocopherol), DSM Vitamin A Palmitate 1.7 MIU/g (BHA/BHT), DSM Vitamin A Palmitate/M 1.0 MIU/g (tocopherol), PARSOL® 1789, PARSOL® 340, PARSOL® EHS, PARSOL® Shield, PARSOL® MCX, PARSOL® TX, PARSOL® ZX, DSM ALLANTOIN, SYN® COLL, ALPAFLOR® MALVA AO, AMPHISOL® A, AMPHISOL® K, LIPOGARD, DSM COLLAGEN 1%, DSM COLLAGEN BOVINE 1%, VALVANCE® Look 100, VALVANCE® Touch 250, DSM Vitamin A Acetate 1.5 MIU/g
Products:
PENTACARE-HP PF, ALPAFLOR® SAMBUCUS AO, ALPAFLOR® SCUTELLARIA AO, PREREGEN® PF, STAY-C® 50, TILAMAR® OP 40, TILAMAR® Fix A1000, TILAMAR® Quat 2240, TILAMAR® Quat 640, TILAMAR® Boost 150, VALVANCE® Touch 210, SYN® GLOW, SYN® STAR, SYN® TACKS, DSM Ascorbic Acid Fine Granular, COLHIBIN PF, STIMU-TEX® AS, ALL-Q (Coenzyme Q10) plus, PEPHA®-TIGHT, PENTAVITIN®, PEPHA®-CTIVE, ALPAFLOR® ARTEMISIA AO, ALPAFLOR® BUDDLEJA AO, DSM DL-α-Tocopheryl Acetate, PEPHA®-AGE, ALPAFLOR® NECTAPURE PF, ALPAFLOR® IMPERATORIA AO, DSM D-Biotin, ALPAFLOR® ALP-SEBUM CB, ALPAFLOR® EDELWEISS B, ALPAFLOR® EDELWEISS EP, ALPAFLOR® GIGAWHITE, ALPAFLOR® LINUM AO, BeauPlex® VH, ALPAFLOR® MARRUBIUM AO, DSM ALPHA-ARBUTIN, DISMUTIN® PF, DSM ARGAN OIL, DSM Ethyl Panthenol, DSM DL-α-Tocopherol, DSM D-Panthenol, DSM ERYTHRULOSE, DSM Folic acid, DSM HYALURONIC ACID-BT, HYDROLASTAN PF, HYASOL PF, DSM Mixed Tocopherols 95, IRICALMIN PF, DSM PHYTANTRIOL, DSM Niacinamide PC, LACTOMIDE, DSM Pyridoxine Hydrochloride, DSM RETINOL GS 50, DSM SERICIN, DSM Vitamin A Palmitate 1.7 MIU/g, ELHIBIN® PF, PEPHA®-PROTECT, MELAWHITE® PF, MELFADE® PF, PARSOL® 5000, PARSOL® Guard, PARSOL® HMS, PARSOL® HS, PARSOL® SLX, PENTAGLYCAN PF, PHYTALURONATE® PF, REGU®-FADE, REGU®-SEB, REGU®-SCENCE, REVITALIN® PF, REGU®-SLIM, REGU®-STRETCH, SETAKOL® PF, SYN® AKE, SYN® EYE, SYN® TC, SYN® HYCAN, PARSOL® Max, SYN® UP, REGU®-AGE PF, DSM Ascorbic Acid Fine Powder, BEAUACTIVE®, Life's GLA™ '10' n-6 Oil, BEL-EVEN®, DSM D-Panthenol 75L, OXY 229 PF, PENTACARE-NA PF, Life's GLA™ '25' n-6 Oil, DSM DL-Panthenol 50 L, CEPHALIPIN NP 2, DSM Ascorbic Acid Ultra Fine Powder, DSM D-α-Tocopheryl Acetate, DSM Vitamin A Palmitate 1.0 MIU/g (tocopherol), DSM Vitamin A Palmitate 1.0 MIU/g (BHA/BHT), DSM Vitamin A Palmitate 1.7 MIU/g (tocopherol), DSM Vitamin A Palmitate 1.7 MIU/g (BHA/BHT), DSM Vitamin A Palmitate/M 1.0 MIU/g (tocopherol), PARSOL® 1789, PARSOL® 340, PARSOL® EHS, PARSOL® Shield, PARSOL® MCX, PARSOL® TX, PARSOL® ZX, DSM ALLANTOIN, SYN® COLL, ALPAFLOR® MALVA AO, AMPHISOL® A, AMPHISOL® K, LIPOGARD, DSM COLLAGEN 1%, DSM COLLAGEN BOVINE 1%, VALVANCE® Look 100, VALVANCE® Touch 250, DSM Vitamin A Acetate 1.5 MIU/g
Trends Vitamins for Healthy and Beauty Skins Vitamin B3
STIMU-TEX® AS, PENTAVITIN®, DSM DL-α-Tocopheryl Acetate, PEPHA®-AGE, DSM HYALURONIC ACID-BT, DSM Niacinamide PC, PARSOL® HS, PARSOL® SLX, SYN® AKE, PARSOL® 1789, PARSOL® 340, PARSOL® EHS, PARSOL® Shield, AMPHISOL® K, TILAMAR® PDO with NØØVISTA™
Products:
STIMU-TEX® AS, PENTAVITIN®, DSM DL-α-Tocopheryl Acetate, PEPHA®-AGE, DSM HYALURONIC ACID-BT, DSM Niacinamide PC, PARSOL® HS, PARSOL® SLX, SYN® AKE, PARSOL® 1789, PARSOL® 340, PARSOL® EHS, PARSOL® Shield, AMPHISOL® K, TILAMAR® PDO with NØØVISTA™
Trends Vitamins for Healthy and Beauty Skins Vitamin E
STIMU-TEX® AS, PENTAVITIN®, DSM DL-α-Tocopheryl Acetate, ALPAFLOR® EDELWEISS B, DSM Mixed Tocopherols 95, DSM Niacinamide PC, PARSOL® HS, PARSOL® SLX, SYN® AKE, Life's GLA™ '10' n-6 Oil, PARSOL® 1789, PARSOL® 340, SYN® COLL, AMPHISOL® K, LIPOGARD
Products:
STIMU-TEX® AS, PENTAVITIN®, DSM DL-α-Tocopheryl Acetate, ALPAFLOR® EDELWEISS B, DSM Mixed Tocopherols 95, DSM Niacinamide PC, PARSOL® HS, PARSOL® SLX, SYN® AKE, Life's GLA™ '10' n-6 Oil, PARSOL® 1789, PARSOL® 340, SYN® COLL, AMPHISOL® K, LIPOGARD
Amphisol® More Appealing Sun Products
AMPHISOL® K Safety Data Sheet
K-ELEMENT - Stabilized Formulations Guide
DSM Sustainability Imp'Act Card™
ALPAFLOR® SCUTELLARIA AO, TILAMAR® Boost 150, VALVANCE® Touch 210, SYN® GLOW, PENTAVITIN®, ALPAFLOR® NECTAPURE PF, ALPAFLOR® ALP-SEBUM CB, ALPAFLOR® EDELWEISS B, ALPAFLOR® EDELWEISS EP, ALPAFLOR® GIGAWHITE, DSM DL-α-Tocopherol, DSM D-Panthenol, DSM Mixed Tocopherols 95, DSM Niacinamide PC, SYN® AKE, PARSOL® 1789, PARSOL® Shield, PARSOL® MCX, PARSOL® TX, PARSOL® ZX, AMPHISOL® K
Products:
ALPAFLOR® SCUTELLARIA AO, TILAMAR® Boost 150, VALVANCE® Touch 210, SYN® GLOW, PENTAVITIN®, ALPAFLOR® NECTAPURE PF, ALPAFLOR® ALP-SEBUM CB, ALPAFLOR® EDELWEISS B, ALPAFLOR® EDELWEISS EP, ALPAFLOR® GIGAWHITE, DSM DL-α-Tocopherol, DSM D-Panthenol, DSM Mixed Tocopherols 95, DSM Niacinamide PC, SYN® AKE, PARSOL® 1789, PARSOL® Shield, PARSOL® MCX, PARSOL® TX, PARSOL® ZX, AMPHISOL® K
DSM Formulation - Blue Light Indoor Protection SPF 15
VALVANCE® Touch 210, PEPHA®-AGE, DSM DL-α-Tocopherol, DSM Niacinamide PC, PARSOL® SLX, PARSOL® Max, PARSOL® 1789, PARSOL® 340, PARSOL® EHS, PARSOL® TX, AMPHISOL® K
Products:
VALVANCE® Touch 210, PEPHA®-AGE, DSM DL-α-Tocopherol, DSM Niacinamide PC, PARSOL® SLX, PARSOL® Max, PARSOL® 1789, PARSOL® 340, PARSOL® EHS, PARSOL® TX, AMPHISOL® K
Most Viewed Formulations
Formulation Name
End Uses
Applications
Full Protection Illuminating Day Cream Formulation
Sublimating Cocoon Skin Care Formulation
Body Balms, Creams & Lotions
End Uses:
Body Balms, Creams & Lotions
Skin Lightening Cream Formulation
Skin Toners, Skin Brightening Products
End Uses:
Skin Toners, Skin Brightening Products
UV Flash Tone Fluid Formulation
After Sun Products, Skin Toners
End Uses:
After Sun Products, Skin Toners
Face Glow Cream Skin Care Formulation
End Uses:
Face Creams & Lotions
Quick Absorbing Roll™N Go SPF 30 Sunscreen Formulation
End Uses:
Sunscreen Cream
Cell Rejuvenating Intense Skin Care Cream Formulation
Body Balms, Creams & Lotions
End Uses:
Body Balms, Creams & Lotions
SPF 50+ Sun Stick Formulation
End Uses:
Sunscreen Cream
Beach Dream Sun Lotion SPF 50+ Formulation
Sunscreen Cream, Sunscreen Lotions & Sprays
End Uses:
Sunscreen Cream, Sunscreen Lotions & Sprays