Revealing the power of beauty
Meeting the needs of the personal care and aroma markets with services, solutions and sustainability

Personal care trends and concepts
The consumer has many choices. As a formulator, staying current on emerging beauty trends is critical to staying in synch with market demands. DSM helps you by organizing our comprehensive set of leading technologies so you can find them when you're exploring solutions to develop your formulations in context of how they stimulate consumer interests and the evolving market trends.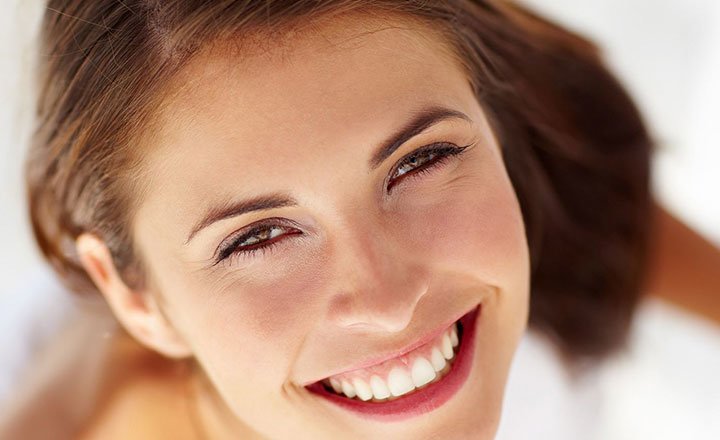 Being in control of our well-being and appearance doesn't have to stop with a healthy lifestyle.
At DSM, we have taken an in-depth look at the growing enthusiasm for medical beauty, and the products currently serving this trend, to make sure we offer customers the best skin care ingredients for non-invasive solutions.
Explore healthy beauty options

Consumers are beginning to value "feel-good", "guilt-free" and products they can trust over luxury and status items. Long-established values and traditions are also coming back in vogue. DSM's latest market study shows that this growing enthusiasm for "Good Beauty" approaches has various trend expression: transparent beauty, good beauty, natural beauty, minimalistic beauty.
Get clean today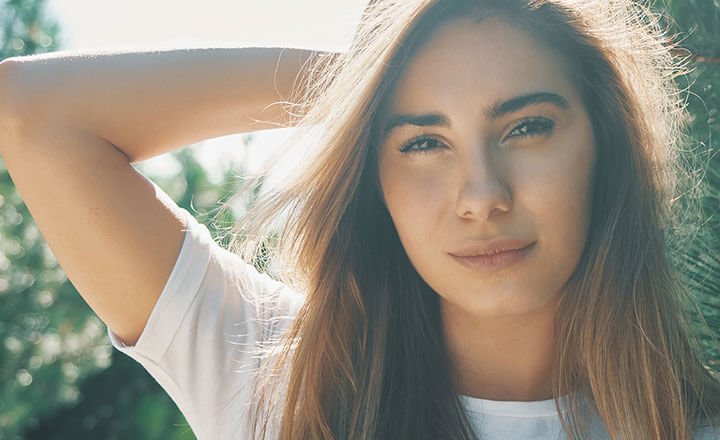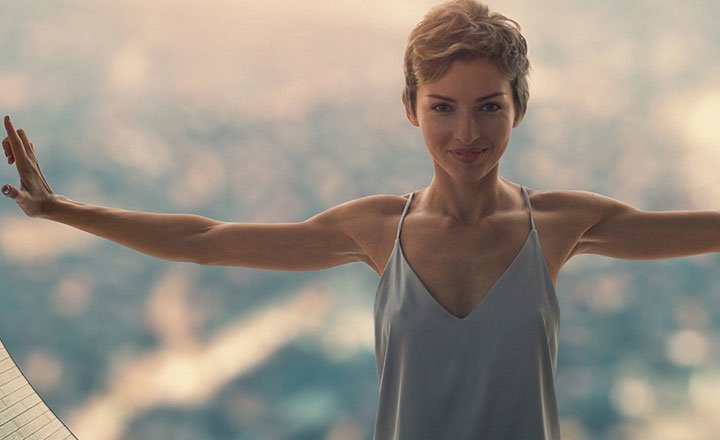 Consumers are searching for beauty experiences to escape the challenges of trying to keep up with the ever-increasing pace and pressures of modern life can be physically, mentally and emotionally draining. DSM Mindful Beauty gives them the inner balance they are seeking.
Find mindful beauty solutions

While multiculturalism is nothing new, minority groups have shifted from being overlooked to having major consumer clout. Diversity, however, is so much more than skin color – gender, sexual orientation, lifestyle, individual needs of skin, sun and hair care products, and life choices also matter.
Discover diversity in beauty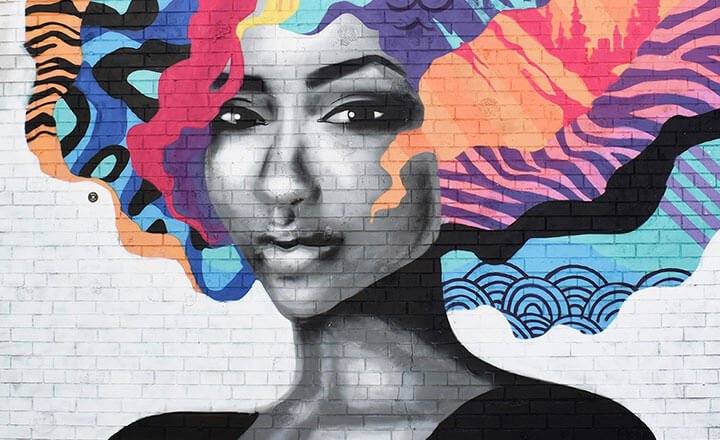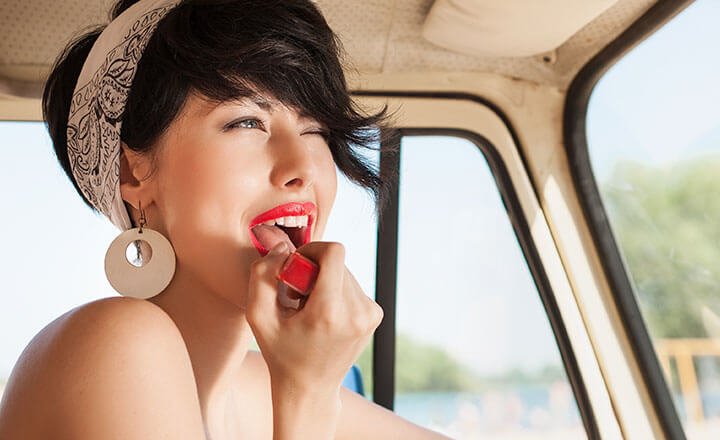 Fast Beauty embraces the fast-paced, hyper-connected world of today. Social Media is defining global beauty standards, led by increasingly powerful influencers. "Fast Beauty" brands create "on-trend products" that are produced and launched quickly. Whether it's "on the go", hybrid beaty, eBeauty or Instant beauty, we have what you need to merge into the fast lane.
Hop on to fast Beauty



Browse Products by Market (2)
Browse Products by Technology (2)
Egest Bajrami
Sales
Thank you for your interest in DSM Personal Care ingredients. I serve the N.A. region - U.S. and Canada. I'll be happy to help you with your request.
Jacqueline Spirig
Customer Service
Hi, Are you located in EMEA? Please contact me for any questions related to our Personal Care portfolio.
Denise Wu
Customer Service
Thank you for your interest in DSM Personal Care ingredients. I am Denise Wu from PCA Greater China. We will revert your request as soon as possible, please let us know in case you need further details. Thank you ! Denise Wu - Business Assistant & CDC Specialist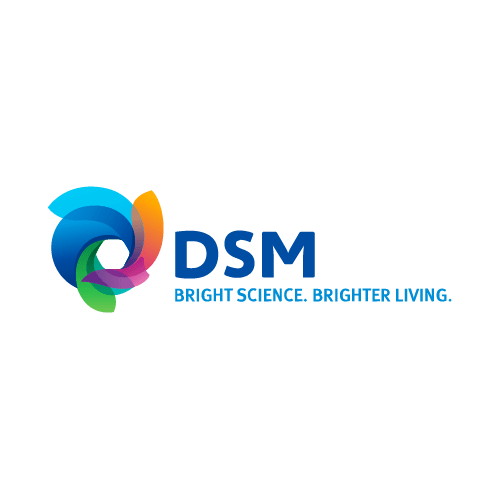 Most Viewed Documents
Document Name
Type
Products
Learn More
PENTACARE-HP PF, ALPAFLOR® SAMBUCUS AO, ALPAFLOR® SCUTELLARIA AO, PREREGEN® PF, VALVANCE® Touch 210, COLHIBIN PF, STIMU-TEX® AS, PEPHA®-TIGHT, PENTAVITIN®, PEPHA®-CTIVE, ALPAFLOR® ARTEMISIA AO, ALPAFLOR® BUDDLEJA AO, PEPHA®-AGE, ALPAFLOR® NECTAPURE PF, ALPAFLOR® IMPERATORIA AO, ALPAFLOR® ALP-SEBUM CB, ALPAFLOR® EDELWEISS B, ALPAFLOR® EDELWEISS EP, ALPAFLOR® GIGAWHITE, ALPAFLOR® LINUM AO, ALPAFLOR® MARRUBIUM AO, DISMUTIN® PF, DSM ARGAN OIL, DSM ERYTHRULOSE, DSM HYALURONIC ACID-BT, HYASOL PF, DSM Mixed Tocopherols 95, IRICALMIN PF, LACTOMIDE, DSM SERICIN, ELHIBIN® PF, PEPHA®-PROTECT, PHYTALURONATE® PF, REGU®-SEB, REGU®-SCENCE, REVITALIN® PF, REGU®-SLIM, SETAKOL® PF, REGU®-AGE PF, BEAUACTIVE®, Life's GLA™ '10' n-6 Oil, OXY 229 PF, PENTACARE-NA PF, Life's GLA™ '25' n-6 Oil, CEPHALIPIN NP 2, DSM D-α-Tocopheryl Acetate, PARSOL® TX, ALPAFLOR® MALVA AO, LIPOGARD, VALVANCE® Look 100, VALVANCE® Touch 250
Products:
PENTACARE-HP PF, ALPAFLOR® SAMBUCUS AO, ALPAFLOR® SCUTELLARIA AO, PREREGEN® PF, VALVANCE® Touch 210, COLHIBIN PF, STIMU-TEX® AS, PEPHA®-TIGHT, PENTAVITIN®, PEPHA®-CTIVE, ALPAFLOR® ARTEMISIA AO, ALPAFLOR® BUDDLEJA AO, PEPHA®-AGE, ALPAFLOR® NECTAPURE PF, ALPAFLOR® IMPERATORIA AO, ALPAFLOR® ALP-SEBUM CB, ALPAFLOR® EDELWEISS B, ALPAFLOR® EDELWEISS EP, ALPAFLOR® GIGAWHITE, ALPAFLOR® LINUM AO, ALPAFLOR® MARRUBIUM AO, DISMUTIN® PF, DSM ARGAN OIL, DSM ERYTHRULOSE, DSM HYALURONIC ACID-BT, HYASOL PF, DSM Mixed Tocopherols 95, IRICALMIN PF, LACTOMIDE, DSM SERICIN, ELHIBIN® PF, PEPHA®-PROTECT, PHYTALURONATE® PF, REGU®-SEB, REGU®-SCENCE, REVITALIN® PF, REGU®-SLIM, SETAKOL® PF, REGU®-AGE PF, BEAUACTIVE®, Life's GLA™ '10' n-6 Oil, OXY 229 PF, PENTACARE-NA PF, Life's GLA™ '25' n-6 Oil, CEPHALIPIN NP 2, DSM D-α-Tocopheryl Acetate, PARSOL® TX, ALPAFLOR® MALVA AO, LIPOGARD, VALVANCE® Look 100, VALVANCE® Touch 250
Trends Vitamins for Healthy and Beauty Skins Vitamin B5
STAY-C® 50, VALVANCE® Touch 210, PENTAVITIN®, DSM DL-α-Tocopheryl Acetate, ALPAFLOR® ALP-SEBUM CB, HYASOL PF, IRICALMIN PF, DSM Niacinamide PC, PARSOL® HMS, DSM D-Panthenol 75L, PARSOL® 1789, PARSOL® 340, PARSOL® EHS, DSM ALLANTOIN
Products:
STAY-C® 50, VALVANCE® Touch 210, PENTAVITIN®, DSM DL-α-Tocopheryl Acetate, ALPAFLOR® ALP-SEBUM CB, HYASOL PF, IRICALMIN PF, DSM Niacinamide PC, PARSOL® HMS, DSM D-Panthenol 75L, PARSOL® 1789, PARSOL® 340, PARSOL® EHS, DSM ALLANTOIN
DSM Personal Care Brochure
PENTACARE-HP PF, ALPAFLOR® SAMBUCUS AO, ALPAFLOR® SCUTELLARIA AO, PREREGEN® PF, STAY-C® 50, TILAMAR® OP 40, TILAMAR® Fix A1000, TILAMAR® Quat 2240, TILAMAR® Quat 640, TILAMAR® Boost 150, VALVANCE® Touch 210, SYN® GLOW, SYN® STAR, SYN® TACKS, DSM Ascorbic Acid Fine Granular, COLHIBIN PF, STIMU-TEX® AS, ALL-Q (Coenzyme Q10) plus, PEPHA®-TIGHT, PENTAVITIN®, PEPHA®-CTIVE, ALPAFLOR® ARTEMISIA AO, ALPAFLOR® BUDDLEJA AO, DSM DL-α-Tocopheryl Acetate, PEPHA®-AGE, ALPAFLOR® NECTAPURE PF, ALPAFLOR® IMPERATORIA AO, DSM D-Biotin, ALPAFLOR® ALP-SEBUM CB, ALPAFLOR® EDELWEISS B, ALPAFLOR® EDELWEISS EP, ALPAFLOR® GIGAWHITE, ALPAFLOR® LINUM AO, BeauPlex® VH, ALPAFLOR® MARRUBIUM AO, DSM ALPHA-ARBUTIN, DISMUTIN® PF, DSM ARGAN OIL, DSM Ethyl Panthenol, DSM DL-α-Tocopherol, DSM D-Panthenol, DSM ERYTHRULOSE, DSM Folic acid, DSM HYALURONIC ACID-BT, HYDROLASTAN PF, HYASOL PF, DSM Mixed Tocopherols 95, IRICALMIN PF, DSM PHYTANTRIOL, DSM Niacinamide PC, LACTOMIDE, DSM Pyridoxine Hydrochloride, DSM RETINOL GS 50, DSM SERICIN, DSM Vitamin A Palmitate 1.7 MIU/g, ELHIBIN® PF, PEPHA®-PROTECT, MELAWHITE® PF, MELFADE® PF, PARSOL® 5000, PARSOL® Guard, PARSOL® HMS, PARSOL® HS, PARSOL® SLX, PENTAGLYCAN PF, PHYTALURONATE® PF, REGU®-FADE, REGU®-SEB, REGU®-SCENCE, REVITALIN® PF, REGU®-SLIM, REGU®-STRETCH, SETAKOL® PF, SYN® AKE, SYN® EYE, SYN® TC, SYN® HYCAN, PARSOL® Max, SYN® UP, REGU®-AGE PF, DSM Ascorbic Acid Fine Powder, BEAUACTIVE®, Life's GLA™ '10' n-6 Oil, BEL-EVEN®, DSM D-Panthenol 75L, OXY 229 PF, PENTACARE-NA PF, Life's GLA™ '25' n-6 Oil, DSM DL-Panthenol 50 L, CEPHALIPIN NP 2, DSM Ascorbic Acid Ultra Fine Powder, DSM D-α-Tocopheryl Acetate, DSM Vitamin A Palmitate 1.0 MIU/g (tocopherol), DSM Vitamin A Palmitate 1.0 MIU/g (BHA/BHT), DSM Vitamin A Palmitate 1.7 MIU/g (tocopherol), DSM Vitamin A Palmitate 1.7 MIU/g (BHA/BHT), DSM Vitamin A Palmitate/M 1.0 MIU/g (tocopherol), PARSOL® 1789, PARSOL® 340, PARSOL® EHS, PARSOL® Shield, PARSOL® MCX, PARSOL® TX, PARSOL® ZX, DSM ALLANTOIN, SYN® COLL, ALPAFLOR® MALVA AO, AMPHISOL® A, AMPHISOL® K, LIPOGARD, DSM COLLAGEN 1%, DSM COLLAGEN BOVINE 1%, VALVANCE® Look 100, VALVANCE® Touch 250, DSM Vitamin A Acetate 1.5 MIU/g
Products:
PENTACARE-HP PF, ALPAFLOR® SAMBUCUS AO, ALPAFLOR® SCUTELLARIA AO, PREREGEN® PF, STAY-C® 50, TILAMAR® OP 40, TILAMAR® Fix A1000, TILAMAR® Quat 2240, TILAMAR® Quat 640, TILAMAR® Boost 150, VALVANCE® Touch 210, SYN® GLOW, SYN® STAR, SYN® TACKS, DSM Ascorbic Acid Fine Granular, COLHIBIN PF, STIMU-TEX® AS, ALL-Q (Coenzyme Q10) plus, PEPHA®-TIGHT, PENTAVITIN®, PEPHA®-CTIVE, ALPAFLOR® ARTEMISIA AO, ALPAFLOR® BUDDLEJA AO, DSM DL-α-Tocopheryl Acetate, PEPHA®-AGE, ALPAFLOR® NECTAPURE PF, ALPAFLOR® IMPERATORIA AO, DSM D-Biotin, ALPAFLOR® ALP-SEBUM CB, ALPAFLOR® EDELWEISS B, ALPAFLOR® EDELWEISS EP, ALPAFLOR® GIGAWHITE, ALPAFLOR® LINUM AO, BeauPlex® VH, ALPAFLOR® MARRUBIUM AO, DSM ALPHA-ARBUTIN, DISMUTIN® PF, DSM ARGAN OIL, DSM Ethyl Panthenol, DSM DL-α-Tocopherol, DSM D-Panthenol, DSM ERYTHRULOSE, DSM Folic acid, DSM HYALURONIC ACID-BT, HYDROLASTAN PF, HYASOL PF, DSM Mixed Tocopherols 95, IRICALMIN PF, DSM PHYTANTRIOL, DSM Niacinamide PC, LACTOMIDE, DSM Pyridoxine Hydrochloride, DSM RETINOL GS 50, DSM SERICIN, DSM Vitamin A Palmitate 1.7 MIU/g, ELHIBIN® PF, PEPHA®-PROTECT, MELAWHITE® PF, MELFADE® PF, PARSOL® 5000, PARSOL® Guard, PARSOL® HMS, PARSOL® HS, PARSOL® SLX, PENTAGLYCAN PF, PHYTALURONATE® PF, REGU®-FADE, REGU®-SEB, REGU®-SCENCE, REVITALIN® PF, REGU®-SLIM, REGU®-STRETCH, SETAKOL® PF, SYN® AKE, SYN® EYE, SYN® TC, SYN® HYCAN, PARSOL® Max, SYN® UP, REGU®-AGE PF, DSM Ascorbic Acid Fine Powder, BEAUACTIVE®, Life's GLA™ '10' n-6 Oil, BEL-EVEN®, DSM D-Panthenol 75L, OXY 229 PF, PENTACARE-NA PF, Life's GLA™ '25' n-6 Oil, DSM DL-Panthenol 50 L, CEPHALIPIN NP 2, DSM Ascorbic Acid Ultra Fine Powder, DSM D-α-Tocopheryl Acetate, DSM Vitamin A Palmitate 1.0 MIU/g (tocopherol), DSM Vitamin A Palmitate 1.0 MIU/g (BHA/BHT), DSM Vitamin A Palmitate 1.7 MIU/g (tocopherol), DSM Vitamin A Palmitate 1.7 MIU/g (BHA/BHT), DSM Vitamin A Palmitate/M 1.0 MIU/g (tocopherol), PARSOL® 1789, PARSOL® 340, PARSOL® EHS, PARSOL® Shield, PARSOL® MCX, PARSOL® TX, PARSOL® ZX, DSM ALLANTOIN, SYN® COLL, ALPAFLOR® MALVA AO, AMPHISOL® A, AMPHISOL® K, LIPOGARD, DSM COLLAGEN 1%, DSM COLLAGEN BOVINE 1%, VALVANCE® Look 100, VALVANCE® Touch 250, DSM Vitamin A Acetate 1.5 MIU/g
Vitamins (Quali®) Brochure
STAY-C® 50, DSM Ascorbic Acid Fine Granular, DSM DL-α-Tocopheryl Acetate, DSM D-Biotin, BeauPlex® VH, DSM Ethyl Panthenol, DSM DL-α-Tocopherol, DSM D-Panthenol, DSM Folic acid, DSM Mixed Tocopherols 95, DSM Niacinamide PC, DSM Pyridoxine Hydrochloride, DSM RETINOL GS 50, DSM Vitamin A Palmitate 1.7 MIU/g, DSM Ascorbic Acid Fine Powder, DSM D-Panthenol 75L, DSM DL-Panthenol 50 L, DSM Ascorbic Acid Ultra Fine Powder, DSM D-α-Tocopheryl Acetate, DSM Vitamin A Palmitate 1.0 MIU/g (tocopherol), DSM Vitamin A Palmitate 1.0 MIU/g (BHA/BHT), DSM Vitamin A Palmitate 1.7 MIU/g (tocopherol), DSM Vitamin A Palmitate 1.7 MIU/g (BHA/BHT), DSM Vitamin A Palmitate/M 1.0 MIU/g (tocopherol), DSM Vitamin A Acetate 1.5 MIU/g
Products:
STAY-C® 50, DSM Ascorbic Acid Fine Granular, DSM DL-α-Tocopheryl Acetate, DSM D-Biotin, BeauPlex® VH, DSM Ethyl Panthenol, DSM DL-α-Tocopherol, DSM D-Panthenol, DSM Folic acid, DSM Mixed Tocopherols 95, DSM Niacinamide PC, DSM Pyridoxine Hydrochloride, DSM RETINOL GS 50, DSM Vitamin A Palmitate 1.7 MIU/g, DSM Ascorbic Acid Fine Powder, DSM D-Panthenol 75L, DSM DL-Panthenol 50 L, DSM Ascorbic Acid Ultra Fine Powder, DSM D-α-Tocopheryl Acetate, DSM Vitamin A Palmitate 1.0 MIU/g (tocopherol), DSM Vitamin A Palmitate 1.0 MIU/g (BHA/BHT), DSM Vitamin A Palmitate 1.7 MIU/g (tocopherol), DSM Vitamin A Palmitate 1.7 MIU/g (BHA/BHT), DSM Vitamin A Palmitate/M 1.0 MIU/g (tocopherol), DSM Vitamin A Acetate 1.5 MIU/g
PENTACARE-HP PF, PREREGEN® PF, COLHIBIN PF, STIMU-TEX® AS, ALL-Q (Coenzyme Q10) plus, PEPHA®-TIGHT, PENTAVITIN®, PEPHA®-CTIVE, PEPHA®-AGE, DSM ALPHA-ARBUTIN, DISMUTIN® PF, DSM ARGAN OIL, DSM ERYTHRULOSE, DSM HYALURONIC ACID-BT, HYDROLASTAN PF, HYASOL PF, IRICALMIN PF, DSM PHYTANTRIOL, LACTOMIDE, DSM SERICIN, ELHIBIN® PF, PEPHA®-PROTECT, MELAWHITE® PF, MELFADE® PF, PENTAGLYCAN PF, PHYTALURONATE® PF, REGU®-FADE, REGU®-SEB, REGU®-SCENCE, REVITALIN® PF, REGU®-SLIM, REGU®-STRETCH, SETAKOL® PF, REGU®-AGE PF, BEAUACTIVE®, Life's GLA™ '10' n-6 Oil, BEL-EVEN®, OXY 229 PF, PENTACARE-NA PF, Life's GLA™ '25' n-6 Oil, CEPHALIPIN NP 2, DSM ALLANTOIN, LIPOGARD, DSM COLLAGEN 1%, DSM COLLAGEN BOVINE 1%
Products:
PENTACARE-HP PF, PREREGEN® PF, COLHIBIN PF, STIMU-TEX® AS, ALL-Q (Coenzyme Q10) plus, PEPHA®-TIGHT, PENTAVITIN®, PEPHA®-CTIVE, PEPHA®-AGE, DSM ALPHA-ARBUTIN, DISMUTIN® PF, DSM ARGAN OIL, DSM ERYTHRULOSE, DSM HYALURONIC ACID-BT, HYDROLASTAN PF, HYASOL PF, IRICALMIN PF, DSM PHYTANTRIOL, LACTOMIDE, DSM SERICIN, ELHIBIN® PF, PEPHA®-PROTECT, MELAWHITE® PF, MELFADE® PF, PENTAGLYCAN PF, PHYTALURONATE® PF, REGU®-FADE, REGU®-SEB, REGU®-SCENCE, REVITALIN® PF, REGU®-SLIM, REGU®-STRETCH, SETAKOL® PF, REGU®-AGE PF, BEAUACTIVE®, Life's GLA™ '10' n-6 Oil, BEL-EVEN®, OXY 229 PF, PENTACARE-NA PF, Life's GLA™ '25' n-6 Oil, CEPHALIPIN NP 2, DSM ALLANTOIN, LIPOGARD, DSM COLLAGEN 1%, DSM COLLAGEN BOVINE 1%
Trends Vitamins for Healthy and Beauty Skins Vitamin B3
STIMU-TEX® AS, PENTAVITIN®, DSM DL-α-Tocopheryl Acetate, PEPHA®-AGE, DSM HYALURONIC ACID-BT, DSM Niacinamide PC, PARSOL® HS, PARSOL® SLX, SYN® AKE, PARSOL® 1789, PARSOL® 340, PARSOL® EHS, PARSOL® Shield, AMPHISOL® K, TILAMAR® PDO with NØØVISTA™
Products:
STIMU-TEX® AS, PENTAVITIN®, DSM DL-α-Tocopheryl Acetate, PEPHA®-AGE, DSM HYALURONIC ACID-BT, DSM Niacinamide PC, PARSOL® HS, PARSOL® SLX, SYN® AKE, PARSOL® 1789, PARSOL® 340, PARSOL® EHS, PARSOL® Shield, AMPHISOL® K, TILAMAR® PDO with NØØVISTA™
Most Viewed Formulations
Formulation Name
End Uses
Applications
Learn More
Glacier Cream Essence Skin Care Formulation
End Uses:
Face Creams & Lotions
Full Protection Illuminating Day Cream Formulation
Pure Calming Mousse Cleanser Skin Formulation
Glacier Soothing Beauty Essence Skin Care Formulation
Alpine Flower Dew Mist Skin Care Formulation
Relaxing Oasis Skin Care Cream Formulation