The quest for truth, transparency, and guilt-free beauty care ingredients

News travels fast in our digital world and it's now easier than ever before to access information. But in an era of "post-truth", "fake news" and "alternative facts", who and what should we believe? Every year, the Edelman Trust Barometer polls more than 33,000 people across 28 countries. Its 2018 trust and credibility survey found that globally, nearly seven in 10 respondents among the general population have concerns about false information. And what's more, according to this study, the media is now the least-trusted institution.

Today's consumers know their ingredients. Research has found that many facial skincare users look for specific characteristics, and high on the list are natural cosmetic ingredients with green credentials. With more people stating a willingness to change their lifestyles to benefit the planet, consumers are also looking for the peace of mind associated with personal care products that are safe for the environment.
Go green with chemistry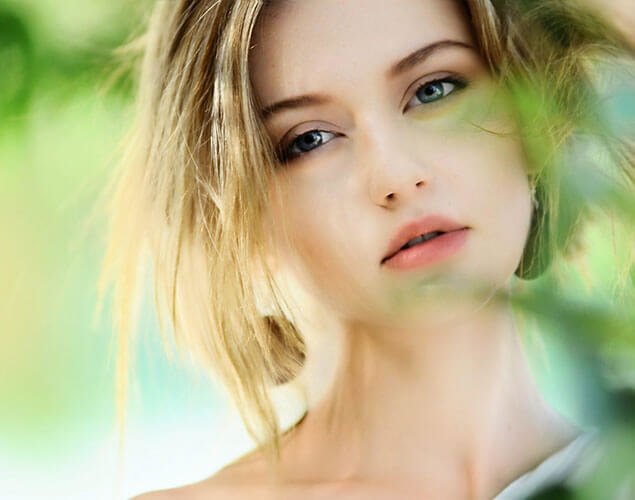 In an age in which we are increasingly concerned about our planet's health, values such as sustainability, natural origin, safety, and transparency inform and drive people's choice of beauty products worldwide. And with more and more consumers adopting healthier lifestyles, natural beauty products are becoming an integral part of caring for our appearance, overall wellbeing and the environment.
Explore natural and organics

As a science-based company, DSM has always been more interested in evidence than opinions. We believe strongly that transparent, factual information is the best basis on which to build trust. Companies and brands can earn consumer trust by communicating beauty ingredients in a "consumer-friendly" way.
Learn more



Browse Products by Market (2)
Browse Products by Technology (2)
Egest Bajrami
Sales
Thank you for your interest in DSM Personal Care ingredients. I serve the N.A. region - U.S. and Canada. I'll be happy to help you with your request.
Jacqueline Spirig
Customer Service
Hi, Are you located in EMEA? Please contact me for any questions related to our Personal Care portfolio.
Denise Wu
Customer Service
Thank you for your interest in DSM Personal Care ingredients. I am Denise Wu from PCA Greater China. We will revert your request as soon as possible, please let us know in case you need further details. Thank you ! Denise Wu - Business Assistant & CDC Specialist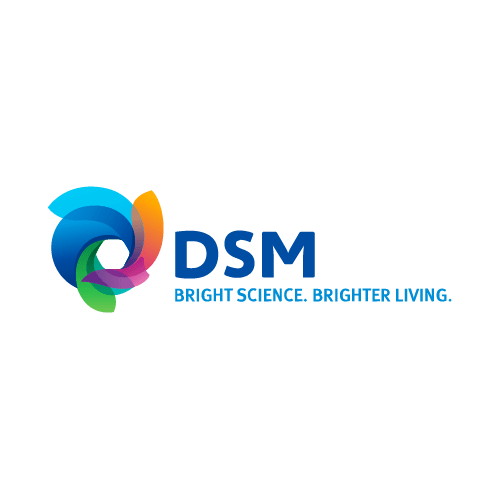 Most Viewed Documents
Document Name
Type
Products
Learn More
Trends Vitamins for Healthy and Beauty Skins Vitamin B5
STAY-C® 50, VALVANCE® Touch 210, PENTAVITIN®, DSM DL-α-Tocopheryl Acetate, ALPAFLOR® ALP-SEBUM CB, HYASOL PF, IRICALMIN PF, DSM Niacinamide PC, PARSOL® HMS, DSM D-Panthenol 75L, PARSOL® 1789, PARSOL® 340, PARSOL® EHS, DSM ALLANTOIN
Products:
STAY-C® 50, VALVANCE® Touch 210, PENTAVITIN®, DSM DL-α-Tocopheryl Acetate, ALPAFLOR® ALP-SEBUM CB, HYASOL PF, IRICALMIN PF, DSM Niacinamide PC, PARSOL® HMS, DSM D-Panthenol 75L, PARSOL® 1789, PARSOL® 340, PARSOL® EHS, DSM ALLANTOIN
PENTACARE-HP PF, ALPAFLOR® SAMBUCUS AO, ALPAFLOR® SCUTELLARIA AO, PREREGEN® PF, VALVANCE® Touch 210, COLHIBIN PF, STIMU-TEX® AS, PEPHA®-TIGHT, PENTAVITIN®, PEPHA®-CTIVE, ALPAFLOR® ARTEMISIA AO, ALPAFLOR® BUDDLEJA AO, PEPHA®-AGE, ALPAFLOR® NECTAPURE PF, ALPAFLOR® IMPERATORIA AO, ALPAFLOR® ALP-SEBUM CB, ALPAFLOR® EDELWEISS B, ALPAFLOR® EDELWEISS EP, ALPAFLOR® GIGAWHITE, ALPAFLOR® LINUM AO, ALPAFLOR® MARRUBIUM AO, DISMUTIN® PF, DSM ARGAN OIL, DSM ERYTHRULOSE, DSM HYALURONIC ACID-BT, HYASOL PF, DSM Mixed Tocopherols 95, IRICALMIN PF, LACTOMIDE, DSM SERICIN, ELHIBIN® PF, PEPHA®-PROTECT, PHYTALURONATE® PF, REGU®-SEB, REGU®-SCENCE, REVITALIN® PF, REGU®-SLIM, SETAKOL® PF, REGU®-AGE PF, BEAUACTIVE®, Life's GLA™ '10' n-6 Oil, OXY 229 PF, PENTACARE-NA PF, Life's GLA™ '25' n-6 Oil, CEPHALIPIN NP 2, DSM D-α-Tocopheryl Acetate, PARSOL® TX, ALPAFLOR® MALVA AO, LIPOGARD, VALVANCE® Look 100, VALVANCE® Touch 250
Products:
PENTACARE-HP PF, ALPAFLOR® SAMBUCUS AO, ALPAFLOR® SCUTELLARIA AO, PREREGEN® PF, VALVANCE® Touch 210, COLHIBIN PF, STIMU-TEX® AS, PEPHA®-TIGHT, PENTAVITIN®, PEPHA®-CTIVE, ALPAFLOR® ARTEMISIA AO, ALPAFLOR® BUDDLEJA AO, PEPHA®-AGE, ALPAFLOR® NECTAPURE PF, ALPAFLOR® IMPERATORIA AO, ALPAFLOR® ALP-SEBUM CB, ALPAFLOR® EDELWEISS B, ALPAFLOR® EDELWEISS EP, ALPAFLOR® GIGAWHITE, ALPAFLOR® LINUM AO, ALPAFLOR® MARRUBIUM AO, DISMUTIN® PF, DSM ARGAN OIL, DSM ERYTHRULOSE, DSM HYALURONIC ACID-BT, HYASOL PF, DSM Mixed Tocopherols 95, IRICALMIN PF, LACTOMIDE, DSM SERICIN, ELHIBIN® PF, PEPHA®-PROTECT, PHYTALURONATE® PF, REGU®-SEB, REGU®-SCENCE, REVITALIN® PF, REGU®-SLIM, SETAKOL® PF, REGU®-AGE PF, BEAUACTIVE®, Life's GLA™ '10' n-6 Oil, OXY 229 PF, PENTACARE-NA PF, Life's GLA™ '25' n-6 Oil, CEPHALIPIN NP 2, DSM D-α-Tocopheryl Acetate, PARSOL® TX, ALPAFLOR® MALVA AO, LIPOGARD, VALVANCE® Look 100, VALVANCE® Touch 250
DSM Personal Care Brochure
PENTACARE-HP PF, ALPAFLOR® SAMBUCUS AO, ALPAFLOR® SCUTELLARIA AO, PREREGEN® PF, STAY-C® 50, TILAMAR® OP 40, TILAMAR® Fix A1000, TILAMAR® Quat 2240, TILAMAR® Quat 640, TILAMAR® Boost 150, VALVANCE® Touch 210, SYN® GLOW, SYN® STAR, SYN® TACKS, DSM Ascorbic Acid Fine Granular, COLHIBIN PF, STIMU-TEX® AS, ALL-Q (Coenzyme Q10) plus, PEPHA®-TIGHT, PENTAVITIN®, PEPHA®-CTIVE, ALPAFLOR® ARTEMISIA AO, ALPAFLOR® BUDDLEJA AO, DSM DL-α-Tocopheryl Acetate, PEPHA®-AGE, ALPAFLOR® NECTAPURE PF, ALPAFLOR® IMPERATORIA AO, DSM D-Biotin, ALPAFLOR® ALP-SEBUM CB, ALPAFLOR® EDELWEISS B, ALPAFLOR® EDELWEISS EP, ALPAFLOR® GIGAWHITE, ALPAFLOR® LINUM AO, BeauPlex® VH, ALPAFLOR® MARRUBIUM AO, DSM ALPHA-ARBUTIN, DISMUTIN® PF, DSM ARGAN OIL, DSM Ethyl Panthenol, DSM DL-α-Tocopherol, DSM D-Panthenol, DSM ERYTHRULOSE, DSM Folic acid, DSM HYALURONIC ACID-BT, HYDROLASTAN PF, HYASOL PF, DSM Mixed Tocopherols 95, IRICALMIN PF, DSM PHYTANTRIOL, DSM Niacinamide PC, LACTOMIDE, DSM Pyridoxine Hydrochloride, DSM RETINOL GS 50, DSM SERICIN, DSM Vitamin A Palmitate 1.7 MIU/g, ELHIBIN® PF, PEPHA®-PROTECT, MELAWHITE® PF, MELFADE® PF, PARSOL® 5000, PARSOL® Guard, PARSOL® HMS, PARSOL® HS, PARSOL® SLX, PENTAGLYCAN PF, PHYTALURONATE® PF, REGU®-FADE, REGU®-SEB, REGU®-SCENCE, REVITALIN® PF, REGU®-SLIM, REGU®-STRETCH, SETAKOL® PF, SYN® AKE, SYN® EYE, SYN® TC, SYN® HYCAN, PARSOL® Max, SYN® UP, REGU®-AGE PF, DSM Ascorbic Acid Fine Powder, BEAUACTIVE®, Life's GLA™ '10' n-6 Oil, BEL-EVEN®, DSM D-Panthenol 75L, OXY 229 PF, PENTACARE-NA PF, Life's GLA™ '25' n-6 Oil, DSM DL-Panthenol 50 L, CEPHALIPIN NP 2, DSM Ascorbic Acid Ultra Fine Powder, DSM D-α-Tocopheryl Acetate, DSM Vitamin A Palmitate 1.0 MIU/g (tocopherol), DSM Vitamin A Palmitate 1.0 MIU/g (BHA/BHT), DSM Vitamin A Palmitate 1.7 MIU/g (tocopherol), DSM Vitamin A Palmitate 1.7 MIU/g (BHA/BHT), DSM Vitamin A Palmitate/M 1.0 MIU/g (tocopherol), PARSOL® 1789, PARSOL® 340, PARSOL® EHS, PARSOL® Shield, PARSOL® MCX, PARSOL® TX, PARSOL® ZX, DSM ALLANTOIN, SYN® COLL, ALPAFLOR® MALVA AO, AMPHISOL® A, AMPHISOL® K, LIPOGARD, DSM COLLAGEN 1%, DSM COLLAGEN BOVINE 1%, VALVANCE® Look 100, VALVANCE® Touch 250, DSM Vitamin A Acetate 1.5 MIU/g
Products:
PENTACARE-HP PF, ALPAFLOR® SAMBUCUS AO, ALPAFLOR® SCUTELLARIA AO, PREREGEN® PF, STAY-C® 50, TILAMAR® OP 40, TILAMAR® Fix A1000, TILAMAR® Quat 2240, TILAMAR® Quat 640, TILAMAR® Boost 150, VALVANCE® Touch 210, SYN® GLOW, SYN® STAR, SYN® TACKS, DSM Ascorbic Acid Fine Granular, COLHIBIN PF, STIMU-TEX® AS, ALL-Q (Coenzyme Q10) plus, PEPHA®-TIGHT, PENTAVITIN®, PEPHA®-CTIVE, ALPAFLOR® ARTEMISIA AO, ALPAFLOR® BUDDLEJA AO, DSM DL-α-Tocopheryl Acetate, PEPHA®-AGE, ALPAFLOR® NECTAPURE PF, ALPAFLOR® IMPERATORIA AO, DSM D-Biotin, ALPAFLOR® ALP-SEBUM CB, ALPAFLOR® EDELWEISS B, ALPAFLOR® EDELWEISS EP, ALPAFLOR® GIGAWHITE, ALPAFLOR® LINUM AO, BeauPlex® VH, ALPAFLOR® MARRUBIUM AO, DSM ALPHA-ARBUTIN, DISMUTIN® PF, DSM ARGAN OIL, DSM Ethyl Panthenol, DSM DL-α-Tocopherol, DSM D-Panthenol, DSM ERYTHRULOSE, DSM Folic acid, DSM HYALURONIC ACID-BT, HYDROLASTAN PF, HYASOL PF, DSM Mixed Tocopherols 95, IRICALMIN PF, DSM PHYTANTRIOL, DSM Niacinamide PC, LACTOMIDE, DSM Pyridoxine Hydrochloride, DSM RETINOL GS 50, DSM SERICIN, DSM Vitamin A Palmitate 1.7 MIU/g, ELHIBIN® PF, PEPHA®-PROTECT, MELAWHITE® PF, MELFADE® PF, PARSOL® 5000, PARSOL® Guard, PARSOL® HMS, PARSOL® HS, PARSOL® SLX, PENTAGLYCAN PF, PHYTALURONATE® PF, REGU®-FADE, REGU®-SEB, REGU®-SCENCE, REVITALIN® PF, REGU®-SLIM, REGU®-STRETCH, SETAKOL® PF, SYN® AKE, SYN® EYE, SYN® TC, SYN® HYCAN, PARSOL® Max, SYN® UP, REGU®-AGE PF, DSM Ascorbic Acid Fine Powder, BEAUACTIVE®, Life's GLA™ '10' n-6 Oil, BEL-EVEN®, DSM D-Panthenol 75L, OXY 229 PF, PENTACARE-NA PF, Life's GLA™ '25' n-6 Oil, DSM DL-Panthenol 50 L, CEPHALIPIN NP 2, DSM Ascorbic Acid Ultra Fine Powder, DSM D-α-Tocopheryl Acetate, DSM Vitamin A Palmitate 1.0 MIU/g (tocopherol), DSM Vitamin A Palmitate 1.0 MIU/g (BHA/BHT), DSM Vitamin A Palmitate 1.7 MIU/g (tocopherol), DSM Vitamin A Palmitate 1.7 MIU/g (BHA/BHT), DSM Vitamin A Palmitate/M 1.0 MIU/g (tocopherol), PARSOL® 1789, PARSOL® 340, PARSOL® EHS, PARSOL® Shield, PARSOL® MCX, PARSOL® TX, PARSOL® ZX, DSM ALLANTOIN, SYN® COLL, ALPAFLOR® MALVA AO, AMPHISOL® A, AMPHISOL® K, LIPOGARD, DSM COLLAGEN 1%, DSM COLLAGEN BOVINE 1%, VALVANCE® Look 100, VALVANCE® Touch 250, DSM Vitamin A Acetate 1.5 MIU/g
Vitamins (Quali®) Brochure
STAY-C® 50, DSM Ascorbic Acid Fine Granular, DSM DL-α-Tocopheryl Acetate, DSM D-Biotin, BeauPlex® VH, DSM Ethyl Panthenol, DSM DL-α-Tocopherol, DSM D-Panthenol, DSM Folic acid, DSM Mixed Tocopherols 95, DSM Niacinamide PC, DSM Pyridoxine Hydrochloride, DSM RETINOL GS 50, DSM Vitamin A Palmitate 1.7 MIU/g, DSM Ascorbic Acid Fine Powder, DSM D-Panthenol 75L, DSM DL-Panthenol 50 L, DSM Ascorbic Acid Ultra Fine Powder, DSM D-α-Tocopheryl Acetate, DSM Vitamin A Palmitate 1.0 MIU/g (tocopherol), DSM Vitamin A Palmitate 1.0 MIU/g (BHA/BHT), DSM Vitamin A Palmitate 1.7 MIU/g (tocopherol), DSM Vitamin A Palmitate 1.7 MIU/g (BHA/BHT), DSM Vitamin A Palmitate/M 1.0 MIU/g (tocopherol), DSM Vitamin A Acetate 1.5 MIU/g
Products:
STAY-C® 50, DSM Ascorbic Acid Fine Granular, DSM DL-α-Tocopheryl Acetate, DSM D-Biotin, BeauPlex® VH, DSM Ethyl Panthenol, DSM DL-α-Tocopherol, DSM D-Panthenol, DSM Folic acid, DSM Mixed Tocopherols 95, DSM Niacinamide PC, DSM Pyridoxine Hydrochloride, DSM RETINOL GS 50, DSM Vitamin A Palmitate 1.7 MIU/g, DSM Ascorbic Acid Fine Powder, DSM D-Panthenol 75L, DSM DL-Panthenol 50 L, DSM Ascorbic Acid Ultra Fine Powder, DSM D-α-Tocopheryl Acetate, DSM Vitamin A Palmitate 1.0 MIU/g (tocopherol), DSM Vitamin A Palmitate 1.0 MIU/g (BHA/BHT), DSM Vitamin A Palmitate 1.7 MIU/g (tocopherol), DSM Vitamin A Palmitate 1.7 MIU/g (BHA/BHT), DSM Vitamin A Palmitate/M 1.0 MIU/g (tocopherol), DSM Vitamin A Acetate 1.5 MIU/g
PENTACARE-HP PF, PREREGEN® PF, COLHIBIN PF, STIMU-TEX® AS, ALL-Q (Coenzyme Q10) plus, PEPHA®-TIGHT, PENTAVITIN®, PEPHA®-CTIVE, PEPHA®-AGE, DSM ALPHA-ARBUTIN, DISMUTIN® PF, DSM ARGAN OIL, DSM ERYTHRULOSE, DSM HYALURONIC ACID-BT, HYDROLASTAN PF, HYASOL PF, IRICALMIN PF, DSM PHYTANTRIOL, LACTOMIDE, DSM SERICIN, ELHIBIN® PF, PEPHA®-PROTECT, MELAWHITE® PF, MELFADE® PF, PENTAGLYCAN PF, PHYTALURONATE® PF, REGU®-FADE, REGU®-SEB, REGU®-SCENCE, REVITALIN® PF, REGU®-SLIM, REGU®-STRETCH, SETAKOL® PF, REGU®-AGE PF, BEAUACTIVE®, Life's GLA™ '10' n-6 Oil, BEL-EVEN®, OXY 229 PF, PENTACARE-NA PF, Life's GLA™ '25' n-6 Oil, CEPHALIPIN NP 2, DSM ALLANTOIN, LIPOGARD, DSM COLLAGEN 1%, DSM COLLAGEN BOVINE 1%
Products:
PENTACARE-HP PF, PREREGEN® PF, COLHIBIN PF, STIMU-TEX® AS, ALL-Q (Coenzyme Q10) plus, PEPHA®-TIGHT, PENTAVITIN®, PEPHA®-CTIVE, PEPHA®-AGE, DSM ALPHA-ARBUTIN, DISMUTIN® PF, DSM ARGAN OIL, DSM ERYTHRULOSE, DSM HYALURONIC ACID-BT, HYDROLASTAN PF, HYASOL PF, IRICALMIN PF, DSM PHYTANTRIOL, LACTOMIDE, DSM SERICIN, ELHIBIN® PF, PEPHA®-PROTECT, MELAWHITE® PF, MELFADE® PF, PENTAGLYCAN PF, PHYTALURONATE® PF, REGU®-FADE, REGU®-SEB, REGU®-SCENCE, REVITALIN® PF, REGU®-SLIM, REGU®-STRETCH, SETAKOL® PF, REGU®-AGE PF, BEAUACTIVE®, Life's GLA™ '10' n-6 Oil, BEL-EVEN®, OXY 229 PF, PENTACARE-NA PF, Life's GLA™ '25' n-6 Oil, CEPHALIPIN NP 2, DSM ALLANTOIN, LIPOGARD, DSM COLLAGEN 1%, DSM COLLAGEN BOVINE 1%
Trends Vitamins for Healthy and Beauty Skins Vitamin B3
STIMU-TEX® AS, PENTAVITIN®, DSM DL-α-Tocopheryl Acetate, PEPHA®-AGE, DSM HYALURONIC ACID-BT, DSM Niacinamide PC, PARSOL® HS, PARSOL® SLX, SYN® AKE, PARSOL® 1789, PARSOL® 340, PARSOL® EHS, PARSOL® Shield, AMPHISOL® K, TILAMAR® PDO with NØØVISTA™
Products:
STIMU-TEX® AS, PENTAVITIN®, DSM DL-α-Tocopheryl Acetate, PEPHA®-AGE, DSM HYALURONIC ACID-BT, DSM Niacinamide PC, PARSOL® HS, PARSOL® SLX, SYN® AKE, PARSOL® 1789, PARSOL® 340, PARSOL® EHS, PARSOL® Shield, AMPHISOL® K, TILAMAR® PDO with NØØVISTA™
Most Viewed Formulations
Formulation Name
End Uses
Applications
Learn More
Glacier Cream Essence Skin Care Formulation
End Uses:
Face Creams & Lotions
Full Protection Illuminating Day Cream Formulation
Pure Calming Mousse Cleanser Skin Formulation
Glacier Soothing Beauty Essence Skin Care Formulation
Alpine Flower Dew Mist Skin Care Formulation
Relaxing Oasis Skin Care Cream Formulation