It's What's Inside That Counts
The quest for truth, transparency, and guilt-free beauty care ingredients
Good Beauty in an era of "fake news", one response to a growing sense of mistrust is to look for more authentic and socially-responsible ways of consuming. This trend is all about transparency, and ethical, natural and minimalistic personal care ingredients and products with consumers valuing "feel-good" and "guilt-free" items over luxury and status items. Consumers want high-quality, they want to understand much more about what's in their products, and how and why ingredients work, but increasingly, they want to feel good about the choices they make too. Whether that means vegan, sustainably sourced or organic beauty ingredients, finding brands that match with their values is important to many people.
Download Concept
"My beauty motivation: I look carefully to the ethical and sustainable value of the products I buy."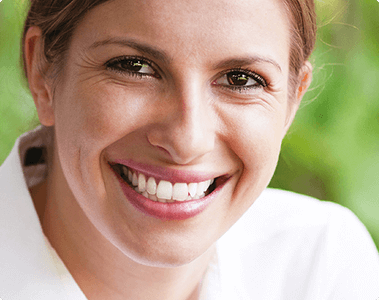 Anne feels everyday again surprised about the pureness and beauty nature has to o­ffer. She enjoys finding beauty in those things that are imperfect or damaged by the passing of time. She is educated and inquisitive. She is concerned about the eff­ect of human development on the world around us and looks therefore carefully to the ethical and sustainable value of the products she buys.
What are her needs?
A natural, authentic and healthy look
No frills but looking well-looked after
Transparency on product efficacy and safety
Her skin & hair care and beauty preferences are:
Organic, vegan, cruelty-free, fair-trade, water-less, zero carbon foot print
Brands that explain ingredients and formulation on pack
Re-use and recycling of packaging; bio-degradable packaging
Beauty with a cause: initiatives to support society

Browse Products by Market (2)
Browse Products by Technology (2)
Egest Bajrami
Sales
Thank you for your interest in DSM Personal Care ingredients. I serve the N.A. region - U.S. and Canada. I'll be happy to help you with your request.
Jacqueline Spirig
Customer Service
Hi, Are you located in EMEA? Please contact me for any questions related to our Personal Care portfolio.
Denise Wu
Customer Service
Thank you for your interest in DSM Personal Care ingredients. I am Denise Wu from PCA Greater China. We will revert your request as soon as possible, please let us know in case you need further details. Thank you ! Denise Wu - Business Assistant & CDC Specialist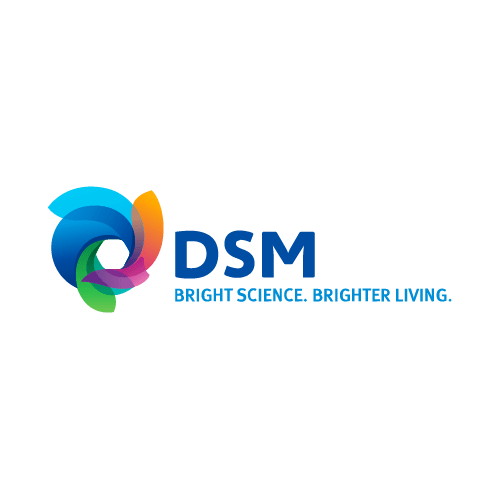 Most Viewed Documents
Document Name
Type
Products
Learn More
PENTACARE-HP PF, ALPAFLOR® SAMBUCUS AO, ALPAFLOR® SCUTELLARIA AO, PREREGEN® PF, VALVANCE® Touch 210, COLHIBIN PF, STIMU-TEX® AS, PEPHA®-TIGHT, PENTAVITIN®, PEPHA®-CTIVE, ALPAFLOR® ARTEMISIA AO, ALPAFLOR® BUDDLEJA AO, PEPHA®-AGE, ALPAFLOR® NECTAPURE PF, ALPAFLOR® IMPERATORIA AO, ALPAFLOR® ALP-SEBUM CB, ALPAFLOR® EDELWEISS B, ALPAFLOR® EDELWEISS EP, ALPAFLOR® GIGAWHITE, ALPAFLOR® LINUM AO, ALPAFLOR® MARRUBIUM AO, DISMUTIN® PF, DSM ARGAN OIL, DSM ERYTHRULOSE, DSM HYALURONIC ACID-BT, HYASOL PF, DSM Mixed Tocopherols 95, IRICALMIN PF, LACTOMIDE, DSM SERICIN, ELHIBIN® PF, PEPHA®-PROTECT, PHYTALURONATE® PF, REGU®-SEB, REGU®-SCENCE, REVITALIN® PF, REGU®-SLIM, SETAKOL® PF, REGU®-AGE PF, BEAUACTIVE®, Life's GLA™ '10' n-6 Oil, OXY 229 PF, PENTACARE-NA PF, Life's GLA™ '25' n-6 Oil, CEPHALIPIN NP 2, DSM D-α-Tocopheryl Acetate, PARSOL® TX, ALPAFLOR® MALVA AO, LIPOGARD, VALVANCE® Look 100, VALVANCE® Touch 250
Products:
PENTACARE-HP PF, ALPAFLOR® SAMBUCUS AO, ALPAFLOR® SCUTELLARIA AO, PREREGEN® PF, VALVANCE® Touch 210, COLHIBIN PF, STIMU-TEX® AS, PEPHA®-TIGHT, PENTAVITIN®, PEPHA®-CTIVE, ALPAFLOR® ARTEMISIA AO, ALPAFLOR® BUDDLEJA AO, PEPHA®-AGE, ALPAFLOR® NECTAPURE PF, ALPAFLOR® IMPERATORIA AO, ALPAFLOR® ALP-SEBUM CB, ALPAFLOR® EDELWEISS B, ALPAFLOR® EDELWEISS EP, ALPAFLOR® GIGAWHITE, ALPAFLOR® LINUM AO, ALPAFLOR® MARRUBIUM AO, DISMUTIN® PF, DSM ARGAN OIL, DSM ERYTHRULOSE, DSM HYALURONIC ACID-BT, HYASOL PF, DSM Mixed Tocopherols 95, IRICALMIN PF, LACTOMIDE, DSM SERICIN, ELHIBIN® PF, PEPHA®-PROTECT, PHYTALURONATE® PF, REGU®-SEB, REGU®-SCENCE, REVITALIN® PF, REGU®-SLIM, SETAKOL® PF, REGU®-AGE PF, BEAUACTIVE®, Life's GLA™ '10' n-6 Oil, OXY 229 PF, PENTACARE-NA PF, Life's GLA™ '25' n-6 Oil, CEPHALIPIN NP 2, DSM D-α-Tocopheryl Acetate, PARSOL® TX, ALPAFLOR® MALVA AO, LIPOGARD, VALVANCE® Look 100, VALVANCE® Touch 250
Trends Vitamins for Healthy and Beauty Skins Vitamin B5
STAY-C® 50, VALVANCE® Touch 210, PENTAVITIN®, DSM DL-α-Tocopheryl Acetate, ALPAFLOR® ALP-SEBUM CB, HYASOL PF, IRICALMIN PF, DSM Niacinamide PC, PARSOL® HMS, DSM D-Panthenol 75L, PARSOL® 1789, PARSOL® 340, PARSOL® EHS, DSM ALLANTOIN
Products:
STAY-C® 50, VALVANCE® Touch 210, PENTAVITIN®, DSM DL-α-Tocopheryl Acetate, ALPAFLOR® ALP-SEBUM CB, HYASOL PF, IRICALMIN PF, DSM Niacinamide PC, PARSOL® HMS, DSM D-Panthenol 75L, PARSOL® 1789, PARSOL® 340, PARSOL® EHS, DSM ALLANTOIN
DSM Personal Care Brochure
PENTACARE-HP PF, ALPAFLOR® SAMBUCUS AO, ALPAFLOR® SCUTELLARIA AO, PREREGEN® PF, STAY-C® 50, TILAMAR® OP 40, TILAMAR® Fix A1000, TILAMAR® Quat 2240, TILAMAR® Quat 640, TILAMAR® Boost 150, VALVANCE® Touch 210, SYN® GLOW, SYN® STAR, SYN® TACKS, DSM Ascorbic Acid Fine Granular, COLHIBIN PF, STIMU-TEX® AS, ALL-Q (Coenzyme Q10) plus, PEPHA®-TIGHT, PENTAVITIN®, PEPHA®-CTIVE, ALPAFLOR® ARTEMISIA AO, ALPAFLOR® BUDDLEJA AO, DSM DL-α-Tocopheryl Acetate, PEPHA®-AGE, ALPAFLOR® NECTAPURE PF, ALPAFLOR® IMPERATORIA AO, DSM D-Biotin, ALPAFLOR® ALP-SEBUM CB, ALPAFLOR® EDELWEISS B, ALPAFLOR® EDELWEISS EP, ALPAFLOR® GIGAWHITE, ALPAFLOR® LINUM AO, BeauPlex® VH, ALPAFLOR® MARRUBIUM AO, DSM ALPHA-ARBUTIN, DISMUTIN® PF, DSM ARGAN OIL, DSM Ethyl Panthenol, DSM DL-α-Tocopherol, DSM D-Panthenol, DSM ERYTHRULOSE, DSM Folic acid, DSM HYALURONIC ACID-BT, HYDROLASTAN PF, HYASOL PF, DSM Mixed Tocopherols 95, IRICALMIN PF, DSM PHYTANTRIOL, DSM Niacinamide PC, LACTOMIDE, DSM Pyridoxine Hydrochloride, DSM RETINOL GS 50, DSM SERICIN, DSM Vitamin A Palmitate 1.7 MIU/g, ELHIBIN® PF, PEPHA®-PROTECT, MELAWHITE® PF, MELFADE® PF, PARSOL® 5000, PARSOL® Guard, PARSOL® HMS, PARSOL® HS, PARSOL® SLX, PENTAGLYCAN PF, PHYTALURONATE® PF, REGU®-FADE, REGU®-SEB, REGU®-SCENCE, REVITALIN® PF, REGU®-SLIM, REGU®-STRETCH, SETAKOL® PF, SYN® AKE, SYN® EYE, SYN® TC, SYN® HYCAN, PARSOL® Max, SYN® UP, REGU®-AGE PF, DSM Ascorbic Acid Fine Powder, BEAUACTIVE®, Life's GLA™ '10' n-6 Oil, BEL-EVEN®, DSM D-Panthenol 75L, OXY 229 PF, PENTACARE-NA PF, Life's GLA™ '25' n-6 Oil, DSM DL-Panthenol 50 L, CEPHALIPIN NP 2, DSM Ascorbic Acid Ultra Fine Powder, DSM D-α-Tocopheryl Acetate, DSM Vitamin A Palmitate 1.0 MIU/g (tocopherol), DSM Vitamin A Palmitate 1.0 MIU/g (BHA/BHT), DSM Vitamin A Palmitate 1.7 MIU/g (tocopherol), DSM Vitamin A Palmitate 1.7 MIU/g (BHA/BHT), DSM Vitamin A Palmitate/M 1.0 MIU/g (tocopherol), PARSOL® 1789, PARSOL® 340, PARSOL® EHS, PARSOL® Shield, PARSOL® MCX, PARSOL® TX, PARSOL® ZX, DSM ALLANTOIN, SYN® COLL, ALPAFLOR® MALVA AO, AMPHISOL® A, AMPHISOL® K, LIPOGARD, DSM COLLAGEN 1%, DSM COLLAGEN BOVINE 1%, VALVANCE® Look 100, VALVANCE® Touch 250, DSM Vitamin A Acetate 1.5 MIU/g
Products:
PENTACARE-HP PF, ALPAFLOR® SAMBUCUS AO, ALPAFLOR® SCUTELLARIA AO, PREREGEN® PF, STAY-C® 50, TILAMAR® OP 40, TILAMAR® Fix A1000, TILAMAR® Quat 2240, TILAMAR® Quat 640, TILAMAR® Boost 150, VALVANCE® Touch 210, SYN® GLOW, SYN® STAR, SYN® TACKS, DSM Ascorbic Acid Fine Granular, COLHIBIN PF, STIMU-TEX® AS, ALL-Q (Coenzyme Q10) plus, PEPHA®-TIGHT, PENTAVITIN®, PEPHA®-CTIVE, ALPAFLOR® ARTEMISIA AO, ALPAFLOR® BUDDLEJA AO, DSM DL-α-Tocopheryl Acetate, PEPHA®-AGE, ALPAFLOR® NECTAPURE PF, ALPAFLOR® IMPERATORIA AO, DSM D-Biotin, ALPAFLOR® ALP-SEBUM CB, ALPAFLOR® EDELWEISS B, ALPAFLOR® EDELWEISS EP, ALPAFLOR® GIGAWHITE, ALPAFLOR® LINUM AO, BeauPlex® VH, ALPAFLOR® MARRUBIUM AO, DSM ALPHA-ARBUTIN, DISMUTIN® PF, DSM ARGAN OIL, DSM Ethyl Panthenol, DSM DL-α-Tocopherol, DSM D-Panthenol, DSM ERYTHRULOSE, DSM Folic acid, DSM HYALURONIC ACID-BT, HYDROLASTAN PF, HYASOL PF, DSM Mixed Tocopherols 95, IRICALMIN PF, DSM PHYTANTRIOL, DSM Niacinamide PC, LACTOMIDE, DSM Pyridoxine Hydrochloride, DSM RETINOL GS 50, DSM SERICIN, DSM Vitamin A Palmitate 1.7 MIU/g, ELHIBIN® PF, PEPHA®-PROTECT, MELAWHITE® PF, MELFADE® PF, PARSOL® 5000, PARSOL® Guard, PARSOL® HMS, PARSOL® HS, PARSOL® SLX, PENTAGLYCAN PF, PHYTALURONATE® PF, REGU®-FADE, REGU®-SEB, REGU®-SCENCE, REVITALIN® PF, REGU®-SLIM, REGU®-STRETCH, SETAKOL® PF, SYN® AKE, SYN® EYE, SYN® TC, SYN® HYCAN, PARSOL® Max, SYN® UP, REGU®-AGE PF, DSM Ascorbic Acid Fine Powder, BEAUACTIVE®, Life's GLA™ '10' n-6 Oil, BEL-EVEN®, DSM D-Panthenol 75L, OXY 229 PF, PENTACARE-NA PF, Life's GLA™ '25' n-6 Oil, DSM DL-Panthenol 50 L, CEPHALIPIN NP 2, DSM Ascorbic Acid Ultra Fine Powder, DSM D-α-Tocopheryl Acetate, DSM Vitamin A Palmitate 1.0 MIU/g (tocopherol), DSM Vitamin A Palmitate 1.0 MIU/g (BHA/BHT), DSM Vitamin A Palmitate 1.7 MIU/g (tocopherol), DSM Vitamin A Palmitate 1.7 MIU/g (BHA/BHT), DSM Vitamin A Palmitate/M 1.0 MIU/g (tocopherol), PARSOL® 1789, PARSOL® 340, PARSOL® EHS, PARSOL® Shield, PARSOL® MCX, PARSOL® TX, PARSOL® ZX, DSM ALLANTOIN, SYN® COLL, ALPAFLOR® MALVA AO, AMPHISOL® A, AMPHISOL® K, LIPOGARD, DSM COLLAGEN 1%, DSM COLLAGEN BOVINE 1%, VALVANCE® Look 100, VALVANCE® Touch 250, DSM Vitamin A Acetate 1.5 MIU/g
Vitamins (Quali®) Brochure
STAY-C® 50, DSM Ascorbic Acid Fine Granular, DSM DL-α-Tocopheryl Acetate, DSM D-Biotin, BeauPlex® VH, DSM Ethyl Panthenol, DSM DL-α-Tocopherol, DSM D-Panthenol, DSM Folic acid, DSM Mixed Tocopherols 95, DSM Niacinamide PC, DSM Pyridoxine Hydrochloride, DSM RETINOL GS 50, DSM Vitamin A Palmitate 1.7 MIU/g, DSM Ascorbic Acid Fine Powder, DSM D-Panthenol 75L, DSM DL-Panthenol 50 L, DSM Ascorbic Acid Ultra Fine Powder, DSM D-α-Tocopheryl Acetate, DSM Vitamin A Palmitate 1.0 MIU/g (tocopherol), DSM Vitamin A Palmitate 1.0 MIU/g (BHA/BHT), DSM Vitamin A Palmitate 1.7 MIU/g (tocopherol), DSM Vitamin A Palmitate 1.7 MIU/g (BHA/BHT), DSM Vitamin A Palmitate/M 1.0 MIU/g (tocopherol), DSM Vitamin A Acetate 1.5 MIU/g
Products:
STAY-C® 50, DSM Ascorbic Acid Fine Granular, DSM DL-α-Tocopheryl Acetate, DSM D-Biotin, BeauPlex® VH, DSM Ethyl Panthenol, DSM DL-α-Tocopherol, DSM D-Panthenol, DSM Folic acid, DSM Mixed Tocopherols 95, DSM Niacinamide PC, DSM Pyridoxine Hydrochloride, DSM RETINOL GS 50, DSM Vitamin A Palmitate 1.7 MIU/g, DSM Ascorbic Acid Fine Powder, DSM D-Panthenol 75L, DSM DL-Panthenol 50 L, DSM Ascorbic Acid Ultra Fine Powder, DSM D-α-Tocopheryl Acetate, DSM Vitamin A Palmitate 1.0 MIU/g (tocopherol), DSM Vitamin A Palmitate 1.0 MIU/g (BHA/BHT), DSM Vitamin A Palmitate 1.7 MIU/g (tocopherol), DSM Vitamin A Palmitate 1.7 MIU/g (BHA/BHT), DSM Vitamin A Palmitate/M 1.0 MIU/g (tocopherol), DSM Vitamin A Acetate 1.5 MIU/g
PENTACARE-HP PF, PREREGEN® PF, COLHIBIN PF, STIMU-TEX® AS, ALL-Q (Coenzyme Q10) plus, PEPHA®-TIGHT, PENTAVITIN®, PEPHA®-CTIVE, PEPHA®-AGE, DSM ALPHA-ARBUTIN, DISMUTIN® PF, DSM ARGAN OIL, DSM ERYTHRULOSE, DSM HYALURONIC ACID-BT, HYDROLASTAN PF, HYASOL PF, IRICALMIN PF, DSM PHYTANTRIOL, LACTOMIDE, DSM SERICIN, ELHIBIN® PF, PEPHA®-PROTECT, MELAWHITE® PF, MELFADE® PF, PENTAGLYCAN PF, PHYTALURONATE® PF, REGU®-FADE, REGU®-SEB, REGU®-SCENCE, REVITALIN® PF, REGU®-SLIM, REGU®-STRETCH, SETAKOL® PF, REGU®-AGE PF, BEAUACTIVE®, Life's GLA™ '10' n-6 Oil, BEL-EVEN®, OXY 229 PF, PENTACARE-NA PF, Life's GLA™ '25' n-6 Oil, CEPHALIPIN NP 2, DSM ALLANTOIN, LIPOGARD, DSM COLLAGEN 1%, DSM COLLAGEN BOVINE 1%
Products:
PENTACARE-HP PF, PREREGEN® PF, COLHIBIN PF, STIMU-TEX® AS, ALL-Q (Coenzyme Q10) plus, PEPHA®-TIGHT, PENTAVITIN®, PEPHA®-CTIVE, PEPHA®-AGE, DSM ALPHA-ARBUTIN, DISMUTIN® PF, DSM ARGAN OIL, DSM ERYTHRULOSE, DSM HYALURONIC ACID-BT, HYDROLASTAN PF, HYASOL PF, IRICALMIN PF, DSM PHYTANTRIOL, LACTOMIDE, DSM SERICIN, ELHIBIN® PF, PEPHA®-PROTECT, MELAWHITE® PF, MELFADE® PF, PENTAGLYCAN PF, PHYTALURONATE® PF, REGU®-FADE, REGU®-SEB, REGU®-SCENCE, REVITALIN® PF, REGU®-SLIM, REGU®-STRETCH, SETAKOL® PF, REGU®-AGE PF, BEAUACTIVE®, Life's GLA™ '10' n-6 Oil, BEL-EVEN®, OXY 229 PF, PENTACARE-NA PF, Life's GLA™ '25' n-6 Oil, CEPHALIPIN NP 2, DSM ALLANTOIN, LIPOGARD, DSM COLLAGEN 1%, DSM COLLAGEN BOVINE 1%
Trends Vitamins for Healthy and Beauty Skins Vitamin B3
STIMU-TEX® AS, PENTAVITIN®, DSM DL-α-Tocopheryl Acetate, PEPHA®-AGE, DSM HYALURONIC ACID-BT, DSM Niacinamide PC, PARSOL® HS, PARSOL® SLX, SYN® AKE, PARSOL® 1789, PARSOL® 340, PARSOL® EHS, PARSOL® Shield, AMPHISOL® K, TILAMAR® PDO with NØØVISTA™
Products:
STIMU-TEX® AS, PENTAVITIN®, DSM DL-α-Tocopheryl Acetate, PEPHA®-AGE, DSM HYALURONIC ACID-BT, DSM Niacinamide PC, PARSOL® HS, PARSOL® SLX, SYN® AKE, PARSOL® 1789, PARSOL® 340, PARSOL® EHS, PARSOL® Shield, AMPHISOL® K, TILAMAR® PDO with NØØVISTA™
Most Viewed Formulations
Formulation Name
End Uses
Applications
Learn More
Glacier Cream Essence Skin Care Formulation
End Uses:
Face Creams & Lotions
Full Protection Illuminating Day Cream Formulation
Pure Calming Mousse Cleanser Skin Formulation
Glacier Soothing Beauty Essence Skin Care Formulation
Alpine Flower Dew Mist Skin Care Formulation
Relaxing Oasis Skin Care Cream Formulation