DuPont
MOLYKOTE® G-Rapid Plus Paste
MOLYKOTE® G-Rapid Plus Paste Solid lubricating paste with particularly low friction coefficient for assembly and running-in of metallic components
Get a Quote
It's fast and easy
Properties
Features
Wear Resistant
Corrosion Resistant
Easy Disassembly
Good Load Carrying Capacity
High Temperature Performance
Wide Service Temperature Range
Low Coefficient of Friction
Emergency Lubrication
Fretting Resistant
Low Speed Performance
Anti-seize
Scoring Prevention
Stick-slip Reduction
Good Coverage
High Pressure Absorption Capacity
Regional Availability
Latin America
North America
Europe
Asia Pacific
Middle East & Africa
Global
Additives
Graphite
Molybdenum Disulfide
Compatible Substrates
Glass
Metals
Aluminum
Steel
Plastics
Stainless Steel
Brass
Rubber
Elastomers
Carbide
Copper
Nickel
Titanium
Iron
Cast Iron
Fiberglass
Unworked Penetration
255-275
mm/10
–
Density (20°C, 68°F)
1.4
g/ml
–
Coefficient of Friction - µ Thread
0.1
-
–
Coefficient of Friction - µ Head
0.06
-
–
Press-Fit Test
0.05. no chatter
µ
–
Service Temperature Range
-35 to +450
°C
–
Four Ball Tester - Weld Load
5.3
N
DIN 51 350 pt.4
Almen-Wieland Machine - OK Load
min. 20.000
N
–
Water Resistance Static Evaluation
1.0-90.0
-
DIN 51 807 pt.1
Technical product information
Composition
Mineral Oil
Solid Lubricants
Product Highlights
Low friction coefficient
High pressure-absorption capacity
Prevents seizure and scoring
Suppresses stick-slip
Reduces formation of fretting corrosion
Facilitates disassembly
Good coverage
Provides emergency running performance
Low friction coefficient
Prevents seizure and scoring
Reduces formation of fretting corrosion
Use Recommendations
Suitable for the press-fit production of all types of machine elements, as a running-in lubricant for new machines and gears, as permanent lubrication of machine elements which are submitted to slight or intermittent movement only, as well as for drilling, sawing and thread-cutting.
Used to lubricate threaded spindles, splined shafts, tooth gearing, worm gearing, moving screws, fittings, pumps, guides on machine tools, as well as for fitting ball and roller bearings, pulleys, wheel flanges and bolts.
Low friction coefficient for assembly and running-in of metallic components
Suitable for threaded connections and press-fit production of all types of machine elements
Running-in lubricant for new machines and gears
Wind Energy Industry Applications
Tighten all assembly bolts to required tension with correct torque:
Thread roughness creates uneven friction and incorrect bolt tightening during installation. Lubricate threads with Molykote brand pastes to achieve a low and consistent coefficient of friction, thus helping to ensure proper tightening and tension on all wind turbine assembly bolts.
Protect threaded connections for longer service life:
Bolts and fasteners on equipment joints must stay invulnerable in heat, cold, pollution, rain, snow and even salt fog. Apply Molykote brand pastes to help provide threaded bolts with increased, long-lasting protection from corrosion and seizure.
Help to allow easier disassembly of threaded connections:
Corrosion, adhesion and seizure make disassembly difficult after long outdoor service. Use Molykote brand pastes for bolt lubrication, protection from fretting corrosion and easy disassembly without damage.
Lubrication Solutions
The use of carefully selected lubricants can help circumvent some of the common failure mechanisms associated with threaded connections. Some key functions of proper lubrication are:
• Providing a consistent coefficient of friction (μ)
• On mating surfaces, this enables designers and applicators to minimize the complexity of obtaining proper connector preload forces and torque specifications
• Limits the effects of temperature and load variations, reducing fatigue failure rates
• Forming barriers between substrates and oxygen gas layer
• Prevents undesirable scale formation on thread surfaces
• Providing protective layers to mating surfaces
• Reduces the effects of oxide layer depletion, reducing the occurrence of fretting, galling, seizing and shearing
• Decreases exposure to corrosive, hydrogen-rich and low-melting metal environments,
reducing stress corrosion cracking as well as hydrogen and solder embrittlement.
How to Use
How to apply
Clean the sliding surfaces or contact areas, then apply paste with a brush,cloth, synthetic sponge or window leather. Do not use in excess as with grease lubrication. Vigorous rubbing into metal surface will improve adhesion. Do not mix with greases or oils.
Use Limitations
This product is neither tested nor represented as suitable for medical or pharmaceutical uses.
Storage and Handling
When stored at or below 20°C (68°F) in the original unopened containers, this product has a usable life of 60 months from the date of production.
Packaging Information
This product is available in different standard container sizes.
Other Products within this Brand (205)
Complete your formula with these ingredients
Branded products
Function
Categories
MOLYKOTE® 44 Light High Temperature Grease
MOLYKOTE® 41 Grease
[object Object]

,
[object Object]
MOLYKOTE® 165 LT Grease
[object Object]

,
[object Object]
MOLYKOTE® 44-M Grease
[object Object]

,
[object Object]
MOLYKOTE® 3400A AERO Anti-Friction Coating
[object Object]

,
[object Object]
[object Object]

,
[object Object]
MOLYKOTE® 3400A Anti-Friction Coating LF
[object Object]

,
[object Object]
[object Object]

,
[object Object]
and 1 other
MOLYKOTE® 7325 Grease
[object Object]

,
[object Object]
and 1 other
MOLYKOTE® 822M Grease
[object Object]

,
[object Object]
and 1 other
MOLYKOTE® AI-6159 Grease
[object Object]

,
[object Object]
MOLYKOTE® AS-880N Grease
[object Object]

,
[object Object]
MOLYKOTE® D-55 Lubolid Additive Powder
[object Object]

,
[object Object]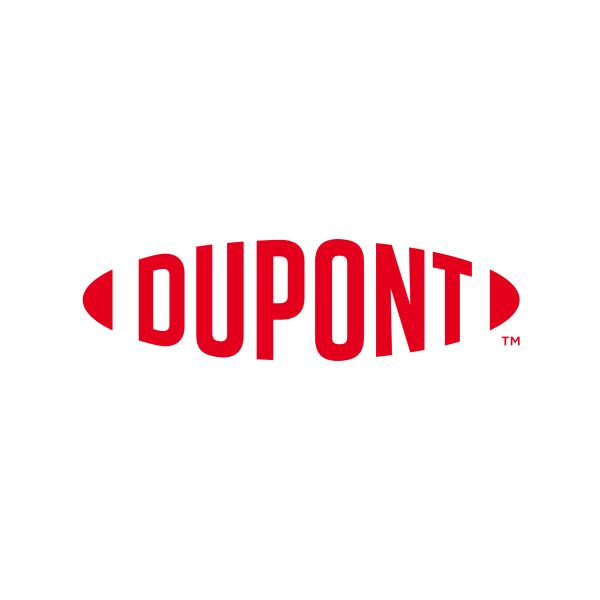 MOLYKOTE® G-Rapid Plus Paste
Wilmington
,
DE
19803
, United States