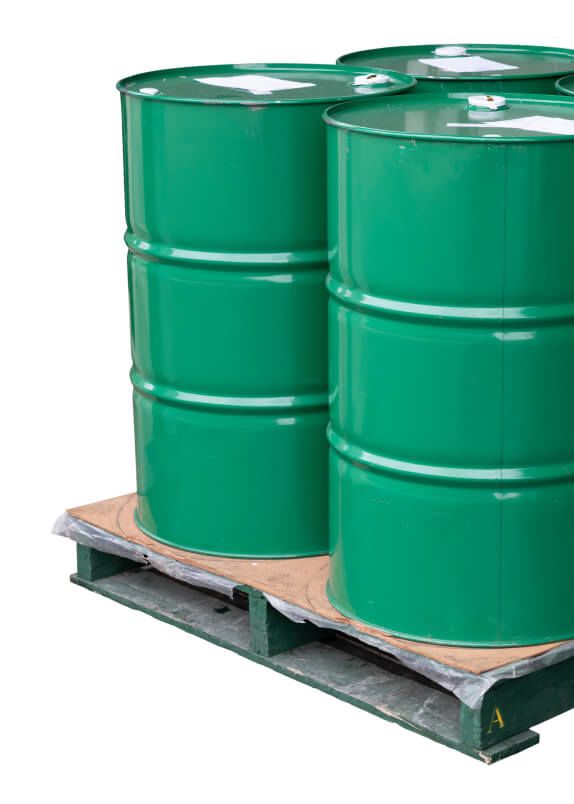 About Us
Your Partner in Complex Specialty Chemical Manufacturing
"FAR Chemical is a leader in meeting customer requirements for unique and challenging chemical manufacturing and custom hazardous material packaging needs. We are known for service, safety, quality, flexibility and problem solving. We have deep experience and expertise in handling and processing complex and hazardous chemistries. Our U.S. production facility in Palm Bay, Florida, has a 35-year history of safe, responsible operations. In addition to custom and toll manufacturing for others, we produce a propriety line of FARMetl™ acetylacetonate products used in a broad range of applications. We are an ISO9001:2015 certified operation and participating member of SOCMA.The Bound Brook, New Jersey, facility manufactures in accordance with ISO9001 standards and Current Good Manufacturing Practice (cGMP), providing a full range of support services for the specialty chemical products market with focus on the pharmaceutical, medical products, cosmetic and commercial markets. Products range from simple raw materials to finished formulations to complex high-performance polymers."
We provide a comprehensive range of chemical services including:
We can work from formulations provided by our customers, or can develop the correct chemistry and process to arrive at the required end product.
Browse Products by Market (3)
Browse Products by Technology (4)
Most Viewed Documents
Document Name
Type
Products
FARMetl™ Vanadyl Acetylacetonate (3153-26-2) Technical Data Sheet
FARMetl™ Vanadyl Acetylacetonate (3153-26-2)
Products:
FARMetl™ Vanadyl Acetylacetonate (3153-26-2)
FARMetl™ Zirconium (IV) Acetylacetonate (17501-44-9) Technical Data Sheet
FARMetl™ Zirconium (IV) Acetylacetonate (17501-44-9)
Products:
FARMetl™ Zirconium (IV) Acetylacetonate (17501-44-9)
FARMetl™ Lithium Acetylacetonate (18115-70-3) Technical Data Sheet
FARMetl™ Lithium Acetylacetonate (18115-70-3)
Products:
FARMetl™ Lithium Acetylacetonate (18115-70-3)
FARMetl™ Manganic Acetylacetonate (14284-89-0) Technical Data Sheet
FARMetl™ Manganic Acetylacetonate (14284-89-0)
Products:
FARMetl™ Manganic Acetylacetonate (14284-89-0)
FARMetl™ Manganous Acetylacetonate (14024-58-9) Technical Data Sheet
FARMetl™ Manganous Acetylacetonate (14024-58-9)
Products:
FARMetl™ Manganous Acetylacetonate (14024-58-9)
FARMetl™ Vanadium Acetylacetonate (13476-99-8) Technical Data Sheet
FARMetl™ Vanadium Acetylacetonate (13476-99-8)
Products:
FARMetl™ Vanadium Acetylacetonate (13476-99-8)
FARMetl™ Chromium Acetylacetonate (21679-31-2) Technical Data Sheet
FARMetl™ Chromium Acetylacetonate (21679-31-2)
Products:
FARMetl™ Chromium Acetylacetonate (21679-31-2)
FARMetl™ Aluminum Acetylacetonate (13963-57-0) Technical Data Sheet
FARMetl™ Aluminum Acetylacetonate (13963-57-0)
Products:
FARMetl™ Aluminum Acetylacetonate (13963-57-0)
FARMetl™ Cobaltic Acetylacetonate (21679-46-9) Technical Data Sheet
FARMetl™ Cobaltic Acetylacetonate (21679-46-9)
Products:
FARMetl™ Cobaltic Acetylacetonate (21679-46-9)
FARMetl™ Dibutyltin Bis Acetylacetonate (SNAC) (22673-19-4) Technical Data Sheet
FARMetl™ Dibutyltin Bis Acetylacetonate (SNAC) (22673-19-4)
Products:
FARMetl™ Dibutyltin Bis Acetylacetonate (SNAC) (22673-19-4)
FARMetl™ Ferric Acetylacetonate (14024-18-1) Technical Data Sheet
FARMetl™ Ferric Acetylacetonate (14024-18-1)
Products:
FARMetl™ Ferric Acetylacetonate (14024-18-1)
FAR Chemical 2-Bromopropene (557-93-7) Technical Data Sheet
FAR Chemical 2-Bromopropene (557-93-7)
Products:
FAR Chemical 2-Bromopropene (557-93-7)