About Us
Manufacturer of flavor, fragrance, and ingredient solutions
Flavorchem and Orchidia Fragrances specialize in the creation and manufacturing of flavor, fragrance, and ingredient solutions. Established in 1971, we are a privately held business partnering with brands well recognized throughout the world. We strive to provide our customers with the highest-quality products, superior service, and innovative solutions. Today we manufacture over 5,000 flavors, fragrances, and private-label food products annually.
We believe in making investments that enhance our capabilities to better serve our customers. We have robust Quality, R&D, Regulatory, Marketing, and Manufacturing capabilities and capacities to provide our customers with scale to grow their business.
Our Services & Capabilities Include
Pilot Thermal Processing
Dedicated Sensory Department & Testing Services
Product Development
Flavor & Fragrance Training
Quality & Regulatory Support
Packaging Capabilities
And More!
We create highly-custom taste and sensory experiences driving product innovation by working closely to support your application needs. From pure vanilla bean and organic ingredients to natural fragrances and oils, our vast flavor and fragrance portfolio encompasses a range of segments including bakery, beverage, beauty, and personal care.
Browse our online storefront to discover the best in flavor and fragrance innovation.
Browse Products by Market (3)
Browse Products by Technology (4)
Online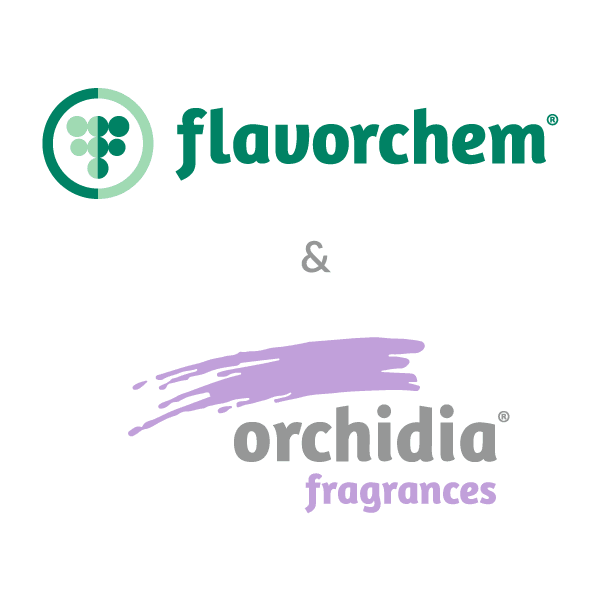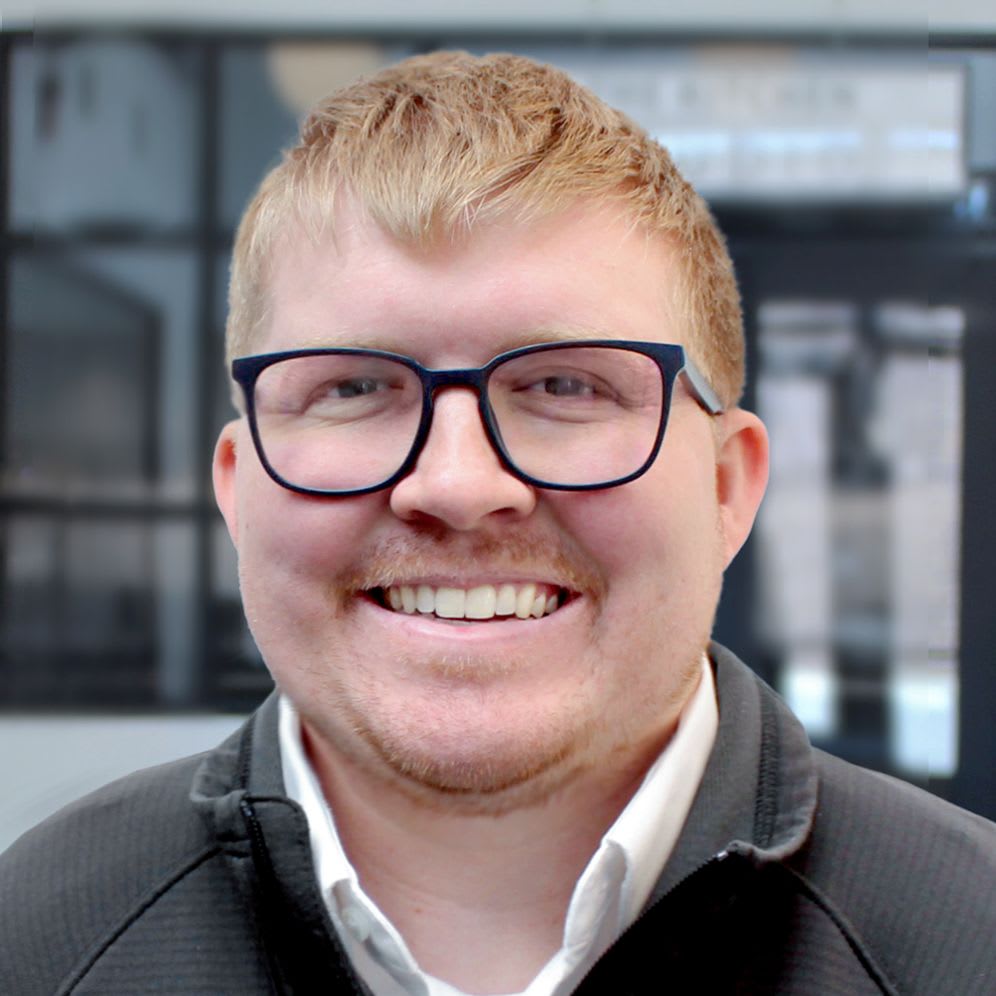 Christopher Moran
Customer Service Expert
Sales
Hello! If you have any questions regarding Flavorchem products I will gladly assist you in finding the perfect flavor and/or color for your product.
Online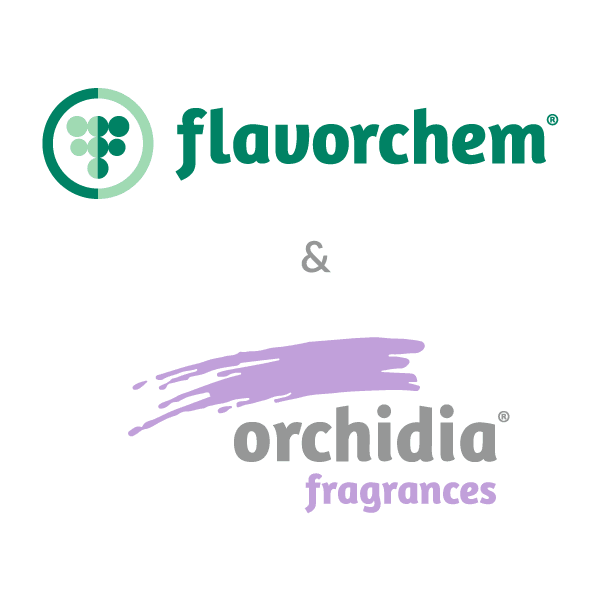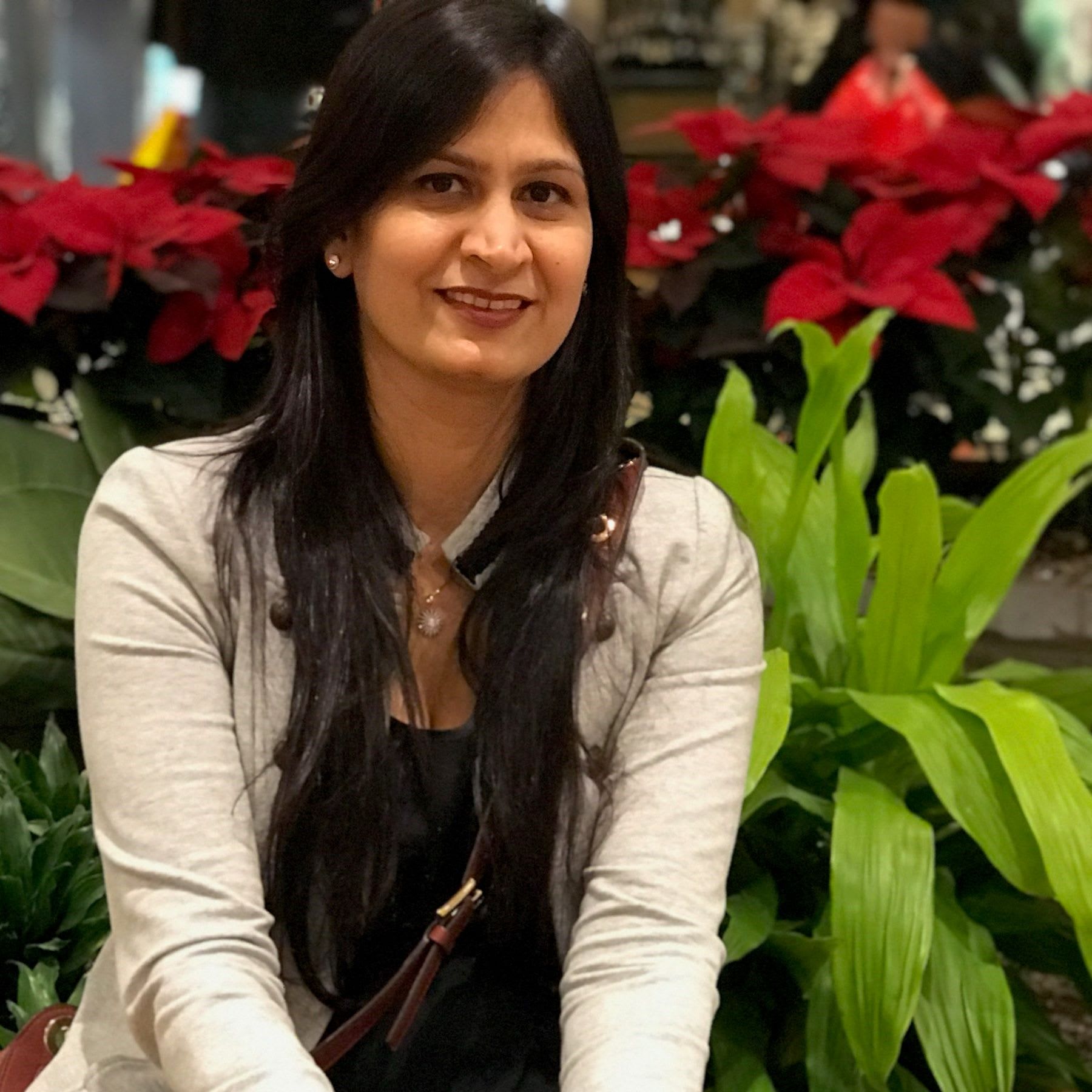 Kamini Barot
Sales
Please reach out to me with any questions, I am happy to assist you in finding the right product or learning more about our storefront.
Most Viewed Documents
Document Name
Type
Products
Flavorchem Corporation Air Freshener Collection
Orchidia Fragrances Dark Berries & Woods Fragranac (ORC1902020), Orchidia Fragrances Fresh Spruce Fragnance (ORC1902060), Orchidia Fragrances Lavender & Sheer Woods Fragrance (ORC1902064), Orchidia Fragrances W.S. Calming Lavender & Herbs (ORC1902070), Orchidia Fragrances W.S. Dewy Fragrance (ORC1902013), Orchidia Fragrances W.S. Juicy Raspberry Fragrance (ORC1902058), Orchidia Fragrances W.S. Terry Toweling Fragrance (ORC1701804), Orchidia Fragrances W.S. Tropical Beach House Fragrance (ORC1902035)
Products:
Orchidia Fragrances Dark Berries & Woods Fragranac (ORC1902020), Orchidia Fragrances Fresh Spruce Fragnance (ORC1902060), Orchidia Fragrances Lavender & Sheer Woods Fragrance (ORC1902064), Orchidia Fragrances W.S. Calming Lavender & Herbs (ORC1902070), Orchidia Fragrances W.S. Dewy Fragrance (ORC1902013), Orchidia Fragrances W.S. Juicy Raspberry Fragrance (ORC1902058), Orchidia Fragrances W.S. Terry Toweling Fragrance (ORC1701804), Orchidia Fragrances W.S. Tropical Beach House Fragrance (ORC1902035)
Flavorchem Corporation Awaken Blooms Collection Highlights
Orchidia Fragrances Beachside Fragnance (ORC2100695), Orchidia Fragrances Forest Amber Fragrance (ORC2100696), Orchidia Fragrances Gardenia Sandalwood Fragrance (ORC2100708), Orchidia Fragrances Marine Mint Fragnance (ORC2100703), Orchidia Fragrances Natural Grapefruit & Salt Blen (ORC2100719), Orchidia Fragrances Rose Water Citrus Fragrance (ORC2100704), Orchidia Fragrances Sunburst Fragrance (ORC2100706), Orchidia Fragrances Violet Elderberry Fragrance (ORC2100718)
Products:
Orchidia Fragrances Beachside Fragnance (ORC2100695), Orchidia Fragrances Forest Amber Fragrance (ORC2100696), Orchidia Fragrances Gardenia Sandalwood Fragrance (ORC2100708), Orchidia Fragrances Marine Mint Fragnance (ORC2100703), Orchidia Fragrances Natural Grapefruit & Salt Blen (ORC2100719), Orchidia Fragrances Rose Water Citrus Fragrance (ORC2100704), Orchidia Fragrances Sunburst Fragrance (ORC2100706), Orchidia Fragrances Violet Elderberry Fragrance (ORC2100718)
Flavorchem Corporation Bath Bomb Collection
Orchidia Fragrances Blackcurrant Jasmine Fragrance (ORC1800623), Orchidia Fragrances Champagne Bloom Fragrance (ORC1800620), Orchidia Fragrances Excitement #1 Fragrance (ORC1800600), Orchidia Fragrances Excitement #2 Fragrance (ORC1800607), Orchidia Fragrances Gratitude #1 Fragrance (ORC1800548), Orchidia Fragrances Gratitude #2 Fragrance (ORC1800562), Orchidia Fragrances Heartfelt Pride Fragrance (ORC1800566), Orchidia Fragrances Joy #1 Fragrance (ORC1800590), Orchidia Fragrances Joy #2 Fragrance (ORC1800591), Orchidia Fragrances Lavender Matcha Fragrance (ORC1800621), Orchidia Fragrances Pink Grapefruit Sugar Fragrance (ORC1800612), Orchidia Fragrances Proud Teacher Fragrance (ORC1800567)
Products:
Orchidia Fragrances Blackcurrant Jasmine Fragrance (ORC1800623), Orchidia Fragrances Champagne Bloom Fragrance (ORC1800620), Orchidia Fragrances Excitement #1 Fragrance (ORC1800600), Orchidia Fragrances Excitement #2 Fragrance (ORC1800607), Orchidia Fragrances Gratitude #1 Fragrance (ORC1800548), Orchidia Fragrances Gratitude #2 Fragrance (ORC1800562), Orchidia Fragrances Heartfelt Pride Fragrance (ORC1800566), Orchidia Fragrances Joy #1 Fragrance (ORC1800590), Orchidia Fragrances Joy #2 Fragrance (ORC1800591), Orchidia Fragrances Lavender Matcha Fragrance (ORC1800621), Orchidia Fragrances Pink Grapefruit Sugar Fragrance (ORC1800612), Orchidia Fragrances Proud Teacher Fragrance (ORC1800567)
Flavorchem Corporation Custom Flavor Creation Flyer
Flavorchem Almond Extract (Natural) (02.799O), Flavorchem Almond Extract (Pure) (02.062), Flavorchem Almond Type FL. (NAT) (02.091), Flavorchem Anise Extract (Natural) (05.040), Flavorchem Apple Flavor (NAT-WONF) (03.138), Flavorchem Apple Flavor (NAT-WONF) (Organic Certified) (03.744O), Flavorchem Banana Type FL. NAT. (07.771), Flavorchem Black Tea Flavor (Natural) (89.762), Flavorchem Blueberry Flavor (NAT-WONF) (08.062), Flavorchem Bourbon Whiskey Type FL. NAT. (97.751), Flavorchem Caramel Type Flavor, NAT. (12.508O), Flavorchem Cardamom Oil Solution 1% (85.162), Flavorchem Cassia Oil Solution 1% in ETOH (25.068), Flavorchem Cherry FL. Nat WONF O.C. (15.235OC), Flavorchem Cherry Type Flavor, NAT. (Organic Certified) (15.2351O), Flavorchem Chocolate Extract, Natural (17.440), Flavorchem Cinnamon Type Extract (NAT) (25.937), Flavorchem Clear Cola Type FL. NAT. (22.775), Flavorchem Clove Leaf Oil 1% Solution (85.742), Flavorchem Cocoa Extract (80) (Organic Certified) (17.402O), Flavorchem Cocoa Extract (NAT) (17.402), Flavorchem Cocoa Extract Natural Organic Certified (17.1161O), Flavorchem Coconut Extract (NAT-WONF) (20.738O), Flavorchem Coconut Extract (Natural) (20.723), Flavorchem COF EXT (NAT) Columbian, Darker (21.817FMD), Flavorchem Coffee Extract (Natural) (21.850), Flavorchem Coffee Extract (Natural) (21.860), Flavorchem Coffee Extract Robust (21.853), Flavorchem Cold Brew Coffee Extract (NAT) (21.814FMFT), Flavorchem Cranberry Type FL. NAT. (26.727), Flavorchem Fruit Punch FL. (NAT-WONF) (76.744), Flavorchem Ginger Beer Extract (Not O.C.) (41.204OC), Flavorchem Ginger Extract (Natural) (41.703), Flavorchem Ginger Oil Solution 1% in ETOH (41.105), Flavorchem Grape Flavor (NAT-WONF) (42.145), Flavorchem Grapefruit Extract (Natural) (43.099), Flavorchem Grapefruit Extract NAT. (43.101), Flavorchem Honey Type FL. NAT. (47.725), Flavorchem Lemon Extract (Natural) (49.049), Flavorchem Lemon Extract (Natural) (49.101), Flavorchem Lemon Extract Isolate WONF (49.051), Flavorchem Lemon Extract Natural Organic (49.101O), Flavorchem Lime Extract (Natural) (52.039), Flavorchem Lime Extract (Natural) (52.075), Flavorchem Lime Extract (Natural) (52.101), Flavorchem Mango Flavor (NAT-WONF) (92.827), Flavorchem Mango Type Flavor, NAT. (Organic Certified) (92.7991O), Flavorchem Maple Flavor (NAT-WONF) (54.932O), Flavorchem Maple Type FL. (Natural) (54.141), Flavorchem Margarita Type FL. (Natural) (19.740), Flavorchem Masking Agent (GMOF) (29.740), Flavorchem Masking Agent Natural (29.1019O), Flavorchem Masking Agent Natural (29.160), Flavorchem Masking Powder, NAT. (GMOF EU) (29.005GM), Flavorchem Mixed Berry Nat WONF Organic (78.262O), Flavorchem Natural Bubble Gum Extract (33.739), Flavorchem Natural Cocoa Flavor WONF (17.7654), Flavorchem Orange Extract (Natural) (66.050), Flavorchem Orange Extract (Natural) (66.140), Flavorchem Orange Extract (Natural) (66.287O), Flavorchem Orange Flavor (NAT-WONF) (66.052), Flavorchem Peach Flavor (NAT-WONF) (68.808), Flavorchem Peach Type FL. (NAT) Organic Certifiable (68.885O), Flavorchem Pear FL. NAT-WONF (33.3002), Flavorchem Peppermint Extract (Natural) (58.060), Flavorchem Pineapple FL. O.S. N&A (71.123), Flavorchem Pineapple Flavor NAT-WONF (Organic Certified) (71.132O), Flavorchem Pomegranate FL. (NAT-WONF) (46.721), Flavorchem Pure Vanilla Extract 1-Fold (93.402), Flavorchem Pure Vanilla Extract 1-Fold (93.402O), Flavorchem Pure Vanilla Extract 10 Fold (93.145), Flavorchem Pure Vanilla Extract 2-Fold (93.200), Flavorchem Pure Vanilla Extract 2-Fold (93.200O), Flavorchem Pure Vanilla Extract 3-Fold (93.396), Flavorchem Pure Vanilla Extract 3-Fold (93.396O), Flavorchem Raspberry Flavor (NAT-WONF) (78.191), Flavorchem Root Beer Type FL. Natural (79.712), Flavorchem Rum Flavor (NAT-WONF) (80.799), Flavorchem Spearmint Extract (NAT) (58.089), Flavorchem Spearmint Oil Solution 1% (58.158), Flavorchem Spray Dried Almond (02.020SD), Flavorchem Spray Dried Almond, Natural (02.319SDOC), Flavorchem Spray Dried Apple FL. (NAT-WONF) (03.125SD), Flavorchem Spray Dried Apple Type FL. N&A (03.060SD), Flavorchem Spray Dried Banana (NAT-WONF) (07.217SDGM), Flavorchem Spray Dried Banana Type Flavor NAT. Organic Certified (07.1022SDO), Flavorchem Spray Dried Banana Type N&A (07.052SD), Flavorchem Spray Dried Blueberry FL. (NAT) (08.035SDOC), Flavorchem Spray Dried Blueberry Type (08.4001SD), Flavorchem Spray Dried Cherry Type Flavor (15.860SD), Flavorchem Spray Dried Chocolate FL. (NAT-WONF) (17.1106SD), Flavorchem Spray Dried Chocolate FL. N&A (17.167SD), Flavorchem Spray Dried Coconut Type FL. (20.004SDGM), Flavorchem Spray Dried Coconut Type Flavor (20.560SD), Flavorchem Spray Dried Coffee Flavor (21.770SD), Flavorchem Spray Dried Coffee Flavor (N&A) (21.302SD), Flavorchem Spray Dried Grape Type FL. (42.797SD), Flavorchem Spray Dried Grape Type FL. N&A (42.015SD), Flavorchem Spray Dried Lemon FL. (NAT-WONF) (49.167SD), Flavorchem Spray Dried Lemon FL. NAT. (49.171SD), Flavorchem Spray Dried Lemon Flavor, NAT. (49.171SDO), Flavorchem Spray Dried Lime FL. (NAT-WONF) (52.167SD), Flavorchem Spray Dried Lime FL. NAT. (52.471SD), Flavorchem Spray Dried Mango Flavor (N&A) (92.375SD), Flavorchem Spray Dried Mango Flavor Natural WONF (92.376SD), Flavorchem Spray Dried Orange Flavor (66.167SD), Flavorchem Spray Dried Orange Flavor, N&A (66.290SD), Flavorchem Spray Dried Peach Flavor Nat (68.4001SD), Flavorchem Spray Dried Peach Type Flavor (68.121SD), Flavorchem Spray Dried Peppermint Flavor (58.161SD), Flavorchem Spray Dried Peppermint Flavor (58.172SD), Flavorchem Spray Dried Pineapple (NAT-WONF) (71.799SD), Flavorchem Spray Dried Pineapple FL. N&A (71.750SD), Flavorchem Spray Dried Raspberry Flavor (NAT-WONF) (78.238SD), Flavorchem Spray Dried Raspberry Type (78.118SD), Flavorchem Spray Dried Vanilla (NAT-WONF) (93.539SDGM), Flavorchem Spray Dried Vanilla Type Flv. (93.5034SD), Flavorchem Spray Dried Very Cherry FL. (NAT-WONF) (15.840SD), Flavorchem Spray Dried Watermelon (56.741SD), Flavorchem Spray Dried Watermelon Flavor (56.776), Flavorchem Strawberry Flavor (NAT-WONF) (87.0519), Flavorchem Strawberry Type FL. NAT. Organic (87.051O), Flavorchem Sweetness Enhancer (Natural) (29.704), Flavorchem Sweetness Enhancer (Natural) (29.705), Flavorchem Sweetness Enhancer (Natural) (29.790), Flavorchem Tangerine Extract (Natural) (88.025), Flavorchem Tangerine Extract (Natural) (88.050), Flavorchem Tea Flavor (NAT-WONF) (89.827), Flavorchem Tequila Type FL. (Natural) (97.745), Flavorchem Vanilla FL. (NAT-WONF) Organic (93.388O), Flavorchem Vanilla Flavor, NAT. WONF 2X (93.5077), Flavorchem Vanilla Oleoresin O.C. 20-Fold (93.019OC), Flavorchem Vanilla Powder, NAT. WONF (93.232), Flavorchem Vanilla Type FL. NAT. 5-Fold (93.808), Flavorchem Watermelon FL. (NAT-WONF) O.C. (56.745OC), Flavorchem Watermelon Type FL. NAT. (56.755O), Flavorchem White Chocolate FL. (Natural) (17.232), Flavorchem Wintergreen Oil Solution 1% (58.738)
Products:
Flavorchem Almond Extract (Natural) (02.799O), Flavorchem Almond Extract (Pure) (02.062), Flavorchem Almond Type FL. (NAT) (02.091), Flavorchem Anise Extract (Natural) (05.040), Flavorchem Apple Flavor (NAT-WONF) (03.138), Flavorchem Apple Flavor (NAT-WONF) (Organic Certified) (03.744O), Flavorchem Banana Type FL. NAT. (07.771), Flavorchem Black Tea Flavor (Natural) (89.762), Flavorchem Blueberry Flavor (NAT-WONF) (08.062), Flavorchem Bourbon Whiskey Type FL. NAT. (97.751), Flavorchem Caramel Type Flavor, NAT. (12.508O), Flavorchem Cardamom Oil Solution 1% (85.162), Flavorchem Cassia Oil Solution 1% in ETOH (25.068), Flavorchem Cherry FL. Nat WONF O.C. (15.235OC), Flavorchem Cherry Type Flavor, NAT. (Organic Certified) (15.2351O), Flavorchem Chocolate Extract, Natural (17.440), Flavorchem Cinnamon Type Extract (NAT) (25.937), Flavorchem Clear Cola Type FL. NAT. (22.775), Flavorchem Clove Leaf Oil 1% Solution (85.742), Flavorchem Cocoa Extract (80) (Organic Certified) (17.402O), Flavorchem Cocoa Extract (NAT) (17.402), Flavorchem Cocoa Extract Natural Organic Certified (17.1161O), Flavorchem Coconut Extract (NAT-WONF) (20.738O), Flavorchem Coconut Extract (Natural) (20.723), Flavorchem COF EXT (NAT) Columbian, Darker (21.817FMD), Flavorchem Coffee Extract (Natural) (21.850), Flavorchem Coffee Extract (Natural) (21.860), Flavorchem Coffee Extract Robust (21.853), Flavorchem Cold Brew Coffee Extract (NAT) (21.814FMFT), Flavorchem Cranberry Type FL. NAT. (26.727), Flavorchem Fruit Punch FL. (NAT-WONF) (76.744), Flavorchem Ginger Beer Extract (Not O.C.) (41.204OC), Flavorchem Ginger Extract (Natural) (41.703), Flavorchem Ginger Oil Solution 1% in ETOH (41.105), Flavorchem Grape Flavor (NAT-WONF) (42.145), Flavorchem Grapefruit Extract (Natural) (43.099), Flavorchem Grapefruit Extract NAT. (43.101), Flavorchem Honey Type FL. NAT. (47.725), Flavorchem Lemon Extract (Natural) (49.049), Flavorchem Lemon Extract (Natural) (49.101), Flavorchem Lemon Extract Isolate WONF (49.051), Flavorchem Lemon Extract Natural Organic (49.101O), Flavorchem Lime Extract (Natural) (52.039), Flavorchem Lime Extract (Natural) (52.075), Flavorchem Lime Extract (Natural) (52.101), Flavorchem Mango Flavor (NAT-WONF) (92.827), Flavorchem Mango Type Flavor, NAT. (Organic Certified) (92.7991O), Flavorchem Maple Flavor (NAT-WONF) (54.932O), Flavorchem Maple Type FL. (Natural) (54.141), Flavorchem Margarita Type FL. (Natural) (19.740), Flavorchem Masking Agent (GMOF) (29.740), Flavorchem Masking Agent Natural (29.1019O), Flavorchem Masking Agent Natural (29.160), Flavorchem Masking Powder, NAT. (GMOF EU) (29.005GM), Flavorchem Mixed Berry Nat WONF Organic (78.262O), Flavorchem Natural Bubble Gum Extract (33.739), Flavorchem Natural Cocoa Flavor WONF (17.7654), Flavorchem Orange Extract (Natural) (66.050), Flavorchem Orange Extract (Natural) (66.140), Flavorchem Orange Extract (Natural) (66.287O), Flavorchem Orange Flavor (NAT-WONF) (66.052), Flavorchem Peach Flavor (NAT-WONF) (68.808), Flavorchem Peach Type FL. (NAT) Organic Certifiable (68.885O), Flavorchem Pear FL. NAT-WONF (33.3002), Flavorchem Peppermint Extract (Natural) (58.060), Flavorchem Pineapple FL. O.S. N&A (71.123), Flavorchem Pineapple Flavor NAT-WONF (Organic Certified) (71.132O), Flavorchem Pomegranate FL. (NAT-WONF) (46.721), Flavorchem Pure Vanilla Extract 1-Fold (93.402), Flavorchem Pure Vanilla Extract 1-Fold (93.402O), Flavorchem Pure Vanilla Extract 10 Fold (93.145), Flavorchem Pure Vanilla Extract 2-Fold (93.200), Flavorchem Pure Vanilla Extract 2-Fold (93.200O), Flavorchem Pure Vanilla Extract 3-Fold (93.396), Flavorchem Pure Vanilla Extract 3-Fold (93.396O), Flavorchem Raspberry Flavor (NAT-WONF) (78.191), Flavorchem Root Beer Type FL. Natural (79.712), Flavorchem Rum Flavor (NAT-WONF) (80.799), Flavorchem Spearmint Extract (NAT) (58.089), Flavorchem Spearmint Oil Solution 1% (58.158), Flavorchem Spray Dried Almond (02.020SD), Flavorchem Spray Dried Almond, Natural (02.319SDOC), Flavorchem Spray Dried Apple FL. (NAT-WONF) (03.125SD), Flavorchem Spray Dried Apple Type FL. N&A (03.060SD), Flavorchem Spray Dried Banana (NAT-WONF) (07.217SDGM), Flavorchem Spray Dried Banana Type Flavor NAT. Organic Certified (07.1022SDO), Flavorchem Spray Dried Banana Type N&A (07.052SD), Flavorchem Spray Dried Blueberry FL. (NAT) (08.035SDOC), Flavorchem Spray Dried Blueberry Type (08.4001SD), Flavorchem Spray Dried Cherry Type Flavor (15.860SD), Flavorchem Spray Dried Chocolate FL. (NAT-WONF) (17.1106SD), Flavorchem Spray Dried Chocolate FL. N&A (17.167SD), Flavorchem Spray Dried Coconut Type FL. (20.004SDGM), Flavorchem Spray Dried Coconut Type Flavor (20.560SD), Flavorchem Spray Dried Coffee Flavor (21.770SD), Flavorchem Spray Dried Coffee Flavor (N&A) (21.302SD), Flavorchem Spray Dried Grape Type FL. (42.797SD), Flavorchem Spray Dried Grape Type FL. N&A (42.015SD), Flavorchem Spray Dried Lemon FL. (NAT-WONF) (49.167SD), Flavorchem Spray Dried Lemon FL. NAT. (49.171SD), Flavorchem Spray Dried Lemon Flavor, NAT. (49.171SDO), Flavorchem Spray Dried Lime FL. (NAT-WONF) (52.167SD), Flavorchem Spray Dried Lime FL. NAT. (52.471SD), Flavorchem Spray Dried Mango Flavor (N&A) (92.375SD), Flavorchem Spray Dried Mango Flavor Natural WONF (92.376SD), Flavorchem Spray Dried Orange Flavor (66.167SD), Flavorchem Spray Dried Orange Flavor, N&A (66.290SD), Flavorchem Spray Dried Peach Flavor Nat (68.4001SD), Flavorchem Spray Dried Peach Type Flavor (68.121SD), Flavorchem Spray Dried Peppermint Flavor (58.161SD), Flavorchem Spray Dried Peppermint Flavor (58.172SD), Flavorchem Spray Dried Pineapple (NAT-WONF) (71.799SD), Flavorchem Spray Dried Pineapple FL. N&A (71.750SD), Flavorchem Spray Dried Raspberry Flavor (NAT-WONF) (78.238SD), Flavorchem Spray Dried Raspberry Type (78.118SD), Flavorchem Spray Dried Vanilla (NAT-WONF) (93.539SDGM), Flavorchem Spray Dried Vanilla Type Flv. (93.5034SD), Flavorchem Spray Dried Very Cherry FL. (NAT-WONF) (15.840SD), Flavorchem Spray Dried Watermelon (56.741SD), Flavorchem Spray Dried Watermelon Flavor (56.776), Flavorchem Strawberry Flavor (NAT-WONF) (87.0519), Flavorchem Strawberry Type FL. NAT. Organic (87.051O), Flavorchem Sweetness Enhancer (Natural) (29.704), Flavorchem Sweetness Enhancer (Natural) (29.705), Flavorchem Sweetness Enhancer (Natural) (29.790), Flavorchem Tangerine Extract (Natural) (88.025), Flavorchem Tangerine Extract (Natural) (88.050), Flavorchem Tea Flavor (NAT-WONF) (89.827), Flavorchem Tequila Type FL. (Natural) (97.745), Flavorchem Vanilla FL. (NAT-WONF) Organic (93.388O), Flavorchem Vanilla Flavor, NAT. WONF 2X (93.5077), Flavorchem Vanilla Oleoresin O.C. 20-Fold (93.019OC), Flavorchem Vanilla Powder, NAT. WONF (93.232), Flavorchem Vanilla Type FL. NAT. 5-Fold (93.808), Flavorchem Watermelon FL. (NAT-WONF) O.C. (56.745OC), Flavorchem Watermelon Type FL. NAT. (56.755O), Flavorchem White Chocolate FL. (Natural) (17.232), Flavorchem Wintergreen Oil Solution 1% (58.738)
Flavorchem Corporation Vanilla Portfolio
Flavorchem Pure Vanilla Extract 1-Fold (93.402), Flavorchem Pure Vanilla Extract 10 Fold (93.145), Flavorchem Pure Vanilla Extract 2-Fold (93.200), Flavorchem Pure Vanilla Extract 3-Fold (93.396), Flavorchem Vanilla Flavor, NAT. WONF 2X (93.5077), Flavorchem Vanilla Oleoresin O.C. 20-Fold (93.019OC), Flavorchem Vanilla Powder, NAT. WONF (93.232)
Products:
Flavorchem Pure Vanilla Extract 1-Fold (93.402), Flavorchem Pure Vanilla Extract 10 Fold (93.145), Flavorchem Pure Vanilla Extract 2-Fold (93.200), Flavorchem Pure Vanilla Extract 3-Fold (93.396), Flavorchem Vanilla Flavor, NAT. WONF 2X (93.5077), Flavorchem Vanilla Oleoresin O.C. 20-Fold (93.019OC), Flavorchem Vanilla Powder, NAT. WONF (93.232)
Flavorchem Corporation Damask Rose & Oud Fragrance (ORC1901392) Technical Data Sheet
Orchidia Fragrances Damask Rose & Oud Fragrance (ORC1901392)
Products:
Orchidia Fragrances Damask Rose & Oud Fragrance (ORC1901392)
Flavorchem Corporation Damask Rose & Oud Fragrance (ORC1901392) Safety Data Sheet
Orchidia Fragrances Damask Rose & Oud Fragrance (ORC1901392)
Products:
Orchidia Fragrances Damask Rose & Oud Fragrance (ORC1901392)
Flavorchem Corporation Origins Brochure
Orchidia Fragrances Alboran Chamomile Fragrance (ORC2000406), Orchidia Fragrances Anise Tea Fragrance (ORC2100125), Orchidia Fragrances Geranium Mountain Fragrance (ORC2100126), Orchidia Fragrances Natural Amyris Floral Fragrance (ORC2000931), Orchidia Fragrances Princess Nerola Fragrance (ORC2000771), Orchidia Fragrances Soothing Spearmint Fragrance (ORC20004849)
Products:
Orchidia Fragrances Alboran Chamomile Fragrance (ORC2000406), Orchidia Fragrances Anise Tea Fragrance (ORC2100125), Orchidia Fragrances Geranium Mountain Fragrance (ORC2100126), Orchidia Fragrances Natural Amyris Floral Fragrance (ORC2000931), Orchidia Fragrances Princess Nerola Fragrance (ORC2000771), Orchidia Fragrances Soothing Spearmint Fragrance (ORC20004849)
Flavorchem Corporation Hand Soap Flyer
Orchidia Fragrances Apple Blossom Fragrance (ORC2001163), Orchidia Fragrances Brown Sugar Brûlée Fragrance (ORC2100295), Orchidia Fragrances Brown Sugar Brûlée Fragrance (ORC2100307), Orchidia Fragrances Cherry Blossom (LC) Fragrance (ORC2001466), Orchidia Fragrances Gentle Breeze Fragrance (ORC2100094), Orchidia Fragrances Gentle Breeze Fragrance (ORC2100095), Orchidia Fragrances Geranium Comfort (LC) Fragrance (ORC2002400), Orchidia Fragrances Geranium Comfort Fragrance (ORC2002404), Orchidia Fragrances Ginger Zest Fragrance (ORC2100290), Orchidia Fragrances Ginger Zest Fragrance (ORC2100306), Orchidia Fragrances Lavender Fields Fragrance (ORC2100293), Orchidia Fragrances Lavender Fields Fragrance (ORC2100308), Orchidia Fragrances Osmanthus Verbena Fragrance (ORC2100020), Orchidia Fragrances Osmanthus Verbena Fragrance (ORC2100103), Orchidia Fragrances Yuzu Vanilla (LC) Fragrance (ORC2002446), Orchidia Fragrances Yuzu Vanilla Fragrance (ORC2002445)
Products:
Orchidia Fragrances Apple Blossom Fragrance (ORC2001163), Orchidia Fragrances Brown Sugar Brûlée Fragrance (ORC2100295), Orchidia Fragrances Brown Sugar Brûlée Fragrance (ORC2100307), Orchidia Fragrances Cherry Blossom (LC) Fragrance (ORC2001466), Orchidia Fragrances Gentle Breeze Fragrance (ORC2100094), Orchidia Fragrances Gentle Breeze Fragrance (ORC2100095), Orchidia Fragrances Geranium Comfort (LC) Fragrance (ORC2002400), Orchidia Fragrances Geranium Comfort Fragrance (ORC2002404), Orchidia Fragrances Ginger Zest Fragrance (ORC2100290), Orchidia Fragrances Ginger Zest Fragrance (ORC2100306), Orchidia Fragrances Lavender Fields Fragrance (ORC2100293), Orchidia Fragrances Lavender Fields Fragrance (ORC2100308), Orchidia Fragrances Osmanthus Verbena Fragrance (ORC2100020), Orchidia Fragrances Osmanthus Verbena Fragrance (ORC2100103), Orchidia Fragrances Yuzu Vanilla (LC) Fragrance (ORC2002446), Orchidia Fragrances Yuzu Vanilla Fragrance (ORC2002445)
Flavorchem Corporation Bubble Gum Fragrance (ORC1502166) Safety Data Sheet
Orchidia Fragrances Bubble Gum Fragrance (ORC1502166)
Products:
Orchidia Fragrances Bubble Gum Fragrance (ORC1502166)
Flavorchem Corporation Bubble Gum Fragrance (ORC1502166) Technical Data Sheet
Orchidia Fragrances Bubble Gum Fragrance (ORC1502166)
Products:
Orchidia Fragrances Bubble Gum Fragrance (ORC1502166)
Flavorchem Corporation Orange Fragrance (ORC1600094) Safety Data Sheet
Orchidia Fragrances Orange Fragrance (ORC1600094)
Products:
Orchidia Fragrances Orange Fragrance (ORC1600094)