Explore, sample, quote and purchase Givaudan flavors today.
From your favorite drink to your daily meal, Givaudan creates flavors that delight consumers all over the world.
From your favorite drink to your daily meal, we create flavors that delight consumers all over the world.
As the world's leading flavor company, we invite you to search for your next winning flavor.
Search or browse to quickly find your next trend-setting flavor.


Most Viewed Brands
Givaudan
PRIMETIME Flavors
Applications: Other Nutrition Applications, Other Food Applications, Clinical Nutrition
Product Families: Taste Modulation, Flavor Ingredients
Flavor Family: Baked Goods Inspired Flavors, Vanilla Flavors, Spice & Seasoning Inspired Flavors
End Uses: Chewing Gum, Extruded Snacks, Popcorn
Introducing PRIMETIME FLAVORS, a newly expanded collection of flavors and taste tools from Givaudan® that are sure to delight your consumers and up your brand's game! Because this selection is powered by Flavor Vision®, Givaudan's world renowned proprietary consumer trends platform, you know that these flavors and taste tools are on-trend. Because they are backed by Givaudan Sensory Science and have been proven in application, you can be sure that these flavors in your products will delight your consumers. Because they're from Givuadan, the world's premier flavor and ingredients company, you know that they meet the highest standards of quality, and regulatory compliance and they meet Givaudan's impeccable standards for responsible, sustainable sourcing. We know that speed-to-market is crucial - that the clock is ticking. That's why GivaudanCollections™ PRIMETIME FLAVORS are game ready, produced in batches that are optimally sized to ensure consistency and cost effectiveness (even for small order quantities) without compromising lead times or product quality. They're ready for action because any PRIMETIME FLAVORS sample can be on your applications bench in 72 hours or less! To score your next big win in the marketplace, bring in a proven game-changer!
Givaudan
Seasonings and Blends
Introducing Seasoning, a new taste experience collection of high-impact, authentic and complex profiles. Create complex, complete flavor systems based on blends fashioned by a team of dedicated seasoning creators with best-in-class taste tools, natural ingredients, and spices. Deliver food experiences consumers love with our seasonings and blends. Givaudan specializes in every aspect of flavor and taste, starting with the consumer. Ultimately aiming to make every food experience undeniably delicious, our seasoning creation team uses our unrivaled portfolio of taste ingredients, expertise and understanding to make these solutions perform well.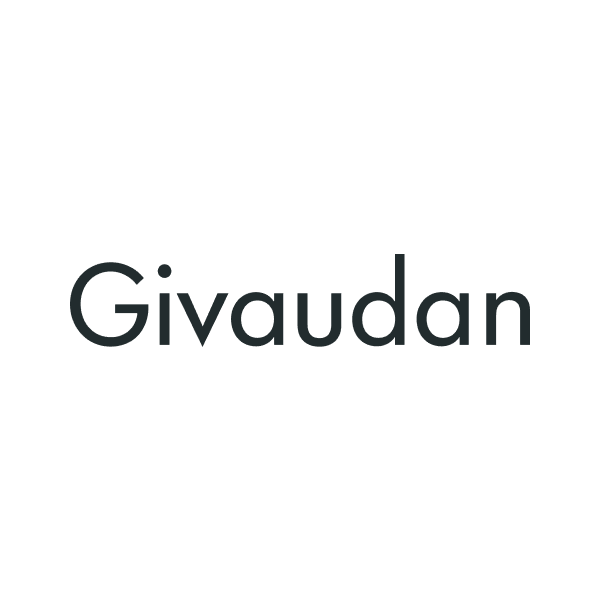 Most Viewed Documents
Document Name
Type
Products
PRIMETIME N&A Hazelnut Flavor Type (BD-10576) Technical Data Sheet
PRIMETIME N&A Hazelnut Flavor Type (BD-10576)
Products:
PRIMETIME N&A Hazelnut Flavor Type (BD-10576)
PRIMETIME Nat Lemongrass Flavor WONF (BD-10352) Technical Data Sheet
PRIMETIME Nat Lemongrass Flavor WONF (BD-10352)
Products:
PRIMETIME Nat Lemongrass Flavor WONF (BD-10352)
PRIMETIME Nat Umami Flavor Type (BD-10278) FDA Ingredient Listing
PRIMETIME Nat Umami Flavor Type (BD-10278)
Products:
PRIMETIME Nat Umami Flavor Type (BD-10278)
PRIMETIME Nat Raspberry Flavor WONF (BD-10357) FDA Ingredient Listing
PRIMETIME Nat Raspberry Flavor WONF (BD-10357)
Products:
PRIMETIME Nat Raspberry Flavor WONF (BD-10357)
PRIMETIME Nat Watermelon Flavor WONF (BD-10615) Technical Data Sheet
PRIMETIME Nat Watermelon Flavor WONF (BD-10615)
Products:
PRIMETIME Nat Watermelon Flavor WONF (BD-10615)
PRIMETIME Nat Pea Taste Modifier Flavor (BD-10861) Technical Data Sheet
PRIMETIME Nat Pea Taste Modifier Flavor (BD-10861)
Products:
PRIMETIME Nat Pea Taste Modifier Flavor (BD-10861)
PRIMETIME Nat Cream Cheese Flavor Type (BD-10774) Technical Data Sheet
PRIMETIME Nat Cream Cheese Flavor Type (BD-10774)
Products:
PRIMETIME Nat Cream Cheese Flavor Type (BD-10774)
PRIMETIME Nat Cloud Flavor Emulsion (BD-10636) Technical Data Sheet
PRIMETIME Nat Cloud Flavor Emulsion (BD-10636)
Products:
PRIMETIME Nat Cloud Flavor Emulsion (BD-10636)
PRIMETIME Nat Bitter Masker Flavor (BD-10251) Technical Data Sheet
PRIMETIME Nat Bitter Masker Flavor (BD-10251)
Products:
PRIMETIME Nat Bitter Masker Flavor (BD-10251)
PRIMETIME Nat Yuzu Flavor WONF (BD-10585) Technical Data Sheet
PRIMETIME Nat Yuzu Flavor WONF (BD-10585)
Products:
PRIMETIME Nat Yuzu Flavor WONF (BD-10585)
PRIMETIME Nat Umami Flavor Type (BD-10278) Safety Data Sheet
PRIMETIME Nat Umami Flavor Type (BD-10278)
Products:
PRIMETIME Nat Umami Flavor Type (BD-10278)
PRIMETIME Nat Chocolate Flavor WONF, Sweet Truffle Type (BD-10332) Technical Data Sheet
PRIMETIME Nat Chocolate Flavor WONF, Sweet Truffle Type (BD-10332)
Products:
PRIMETIME Nat Chocolate Flavor WONF, Sweet Truffle Type (BD-10332)