From your favorite drink to your daily meal, we create flavors that delight consumers all over the world.
As the world's leading flavor company, we invite you to search for your next winning flavor.
Search or browse to quickly find your next trend-setting flavor.
Explore the Fruit Flavors Catalog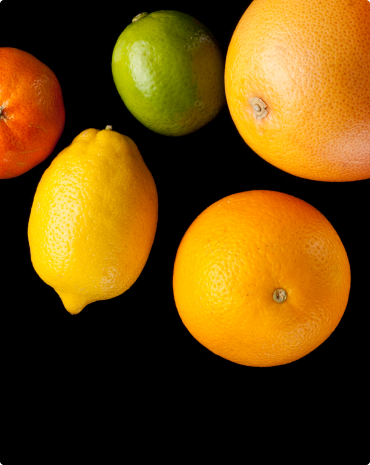 Lemon flavors add zest and a hint of freshness to just about anything
Pair PRIMETIME UltraSeal 150 Nat Lemon Flavor WONF (BD-10808) with any flavor from berries to black pepper.

Lemon
Flavors

Lime
Flavors

Orange
Flavors

Grapefruit
Flavors


Mouth-watering berry flavors
Add the ever-popular PRIMETIME Nat Raspberry Flavor WONF (BD-10958) flavor to virtually any application.

Blackberry
Flavors

Blueberry
Flavors

Cranberry
Flavors

Raspberry
Flavors

Strawberry
Flavors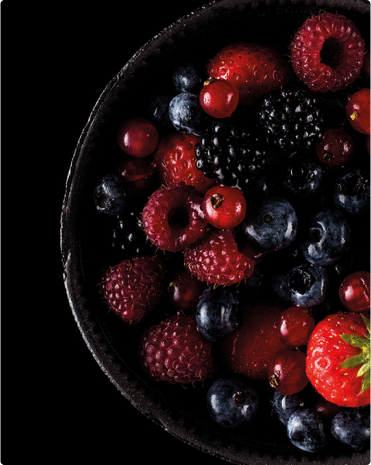 Most Viewed Documents
Document Name
Type
Products
PRIMETIME Nat Lemongrass Flavor WONF (BD-10352) Technical Data Sheet
PRIMETIME Nat Lemongrass Flavor WONF (BD-10352)
Products:
PRIMETIME Nat Lemongrass Flavor WONF (BD-10352)
PRIMETIME Nat Umami Flavor Type (BD-10278) FDA Ingredient Listing
PRIMETIME Nat Umami Flavor Type (BD-10278)
Products:
PRIMETIME Nat Umami Flavor Type (BD-10278)
PRIMETIME Nat Strawberry Flavor WONF (BD-10991) Technical Data Sheet
PRIMETIME Nat Strawberry Flavor WONF (BD-10991)
Products:
PRIMETIME Nat Strawberry Flavor WONF (BD-10991)
PRIMETIME Nat Cream Cheese Flavor Type (BD-10774) Technical Data Sheet
PRIMETIME Nat Cream Cheese Flavor Type (BD-10774)
Products:
PRIMETIME Nat Cream Cheese Flavor Type (BD-10774)
PRIMETIME Nat Strawberry Flavor WONF (BD-10895) Technical Data Sheet
PRIMETIME Nat Strawberry Flavor WONF (BD-10895)
Products:
PRIMETIME Nat Strawberry Flavor WONF (BD-10895)
PRIMETIME EverFresh 100 Nat Cherry Flavor WONF (BD-10410) Safety Data Sheet
PRIMETIME EverFresh 100 Nat Cherry Flavor WONF (BD-10410)
Products:
PRIMETIME EverFresh 100 Nat Cherry Flavor WONF (BD-10410)
PRIMETIME Nat Umami Flavor Type (BD-10278) Technical Data Sheet
PRIMETIME Nat Umami Flavor Type (BD-10278)
Products:
PRIMETIME Nat Umami Flavor Type (BD-10278)
PRIMETIME Nat Umami Flavor Type (BD-10278) Safety Data Sheet
PRIMETIME Nat Umami Flavor Type (BD-10278)
Products:
PRIMETIME Nat Umami Flavor Type (BD-10278)
PRIMETIME Nat Strawberry Flavor WONF (BD-10125) Technical Data Sheet
PRIMETIME Nat Strawberry Flavor WONF (BD-10125)
Products:
PRIMETIME Nat Strawberry Flavor WONF (BD-10125)
PRIMETIME Nat Strawberry (jammy) Flavor WONF (BD-10981) Technical Data Sheet
PRIMETIME Nat Strawberry (jammy) Flavor WONF (BD-10981)
Products:
PRIMETIME Nat Strawberry (jammy) Flavor WONF (BD-10981)
PRIMETIME Nat Cloud Flavor Emulsion (BD-10574) Technical Data Sheet
PRIMETIME Nat Cloud Flavor Emulsion (BD-10574)
Products:
PRIMETIME Nat Cloud Flavor Emulsion (BD-10574)
PRIMETIME Nat Raspberry Flavor WONF (BD-10958) Technical Data Sheet
PRIMETIME Nat Raspberry Flavor WONF (BD-10958)
Products:
PRIMETIME Nat Raspberry Flavor WONF (BD-10958)