Featured Products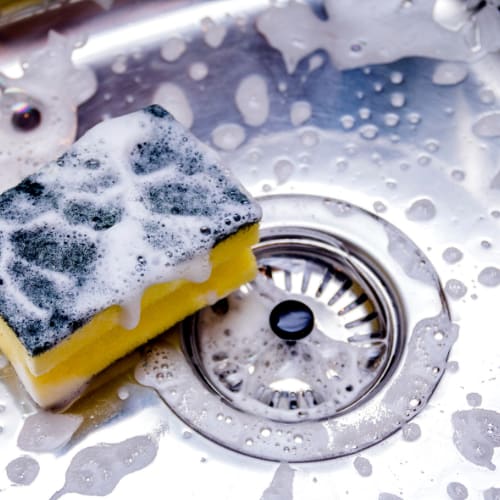 Soaps and Cleaners
Ferrnsol 435 Natural Base Soap
This unique oil blend helps create a beautiful castile soap that offers a wonderful lather with highly effective cleaning capabilities.
Applications:
Hand Hygiene, Bath & Shower, Dish Care, Surface Care
Product Families:
Commercial Cleaners, Soaps, Soaps & Soap Bases
Chemical Family:
Vegetable Oils
End Uses:
Liquid Hand Soap, Wall Cleaners, Bathroom Cleaners, Liquid Dishwash, Floor Cleaners, Liquid Soap, Body Wash
Labeling Claims:
Silicone-free, Plant-Based, Naturally Derived, Silicon-free, Solvent-free, Vegan, Phosphate-free, Environmentally Friendly, Fragrance-free, Sulfate-free, Petroleum-free, Non-Toxic, Biocides-free, From Renewable Resources, Sustainable, Not Listed In California Proposition 65, Biodegradable, Natural
Benefit Claims:
Moisturizing, Easy-To-Dilute, High Foaming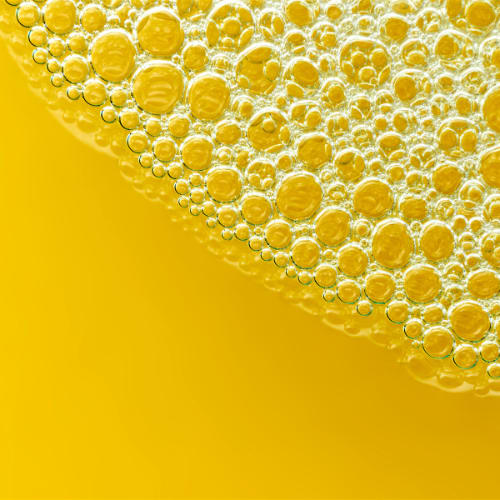 Soaps and Cleaners
Ferrnsol 540 Natural Base Soap
An all-natural, highly concentrated liquid soap that is made from a blend of coconut, olive, and tree oils. It does not contain any fragrances or perfumes.
Applications:
Equipment & Parts, Hand Hygiene, Bath & Shower, Dish Care, Surface Care
Product Families:
Commercial Cleaners, Soaps, Soaps & Soap Bases
Chemical Family:
Vegetable Oils
End Uses:
Liquid Hand Soap, Wall Cleaners, Bathroom Cleaners, Liquid Dishwash, Floor Cleaners, Liquid Soap, Body Wash
Labeling Claims:
Silicone-free, Plant-Based, Naturally Derived, Silicon-free, Solvent-free, Vegan, Phosphate-free, Environmentally Friendly, Fragrance-free, Sulfate-free, Petroleum-free, Non-Toxic, Biocides-free, From Renewable Resources, Sustainable, Not Listed In California Proposition 65, Biodegradable, Natural
Benefit Claims:
Easy-To-Dilute, High Foaming, Moisturizing
Brand Summary
Identification & Functionality
Ready-to-Use Product Type
Automotive Cleaners
,
Cleaner
,
Degreasers
,
Industrial Cleaners
,
Multipurpose Cleaners
Chemical Family
Mixtures & Blends
,
Vegetable Oils
Ingredient Origin
Natural Origin
,
Plant Origin
,
Vegetable Origin
Technologies
Cleaning Ingredients
,
Cosmetic Ingredients
,
Ready-to-Use Products
Product Families
Cleaners
Industrial Cleaners
,
Commercial Cleaners
Cosmetic Ingredients Functions
Labeling Claims
Biocides-free
,
Biodegradable
,
Environmentally Friendly
,
Fragrance-free
,
From Renewable Resources
,
Natural
,
Naturally Derived
,
Non-Toxic
,
Not Listed In California Proposition 65
,
Petroleum-free
,
Phosphate-free
,
Plant-Based
,
Silicon-free
,
Silicone-free
,
Solvent-free
,
Sulfate-free
,
Sustainable
,
Vegan
Benefit Claims
Easy-To-Dilute
,
High Foaming
,
Moisturizing
Markets
HI&I Care
,
Industrial
,
Personal Care
Applications
Institutional & Industrial Care
Industrial Cleaning
,
Technical Cleaning
Chemical & Industrial Manufacturing
Application Area
Concrete Cleaner
,
Equipment
,
Floor
,
Tire Tread Surfaces
,
Wall
,
Wires
Compatible Substrates & Surfaces
Aluminum
,
Concrete
,
Copper
,
Elastomers & Rubbers
,
Metal
,
Plastics
,
Steel
Home Care Applications
Bathroom Cleaners
,
Floor Cleaners
,
Liquid Dishwash
,
Wall Cleaners
I&I Cleaning Applications
Liquid Soap
,
Multipurpose Cleaners
Personal Hygiene Applications
Hand Wash
,
Liquid Hand Soap
Bath & Shower Applications
Body Wash
,
Liquid Soap
,
Scrub