Solu-Mar Conditioning Proteins
Products
(1)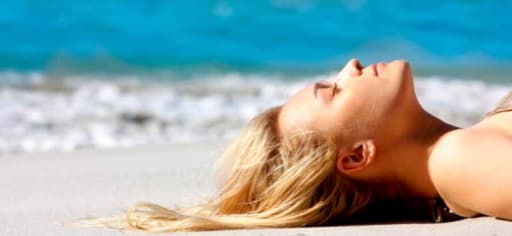 Lonza
Solu-Mar® Elastin SD
Brand: Solu-Mar
Product Families: Hair Actives, Other OTC Actives, Skin Actives
Chemical Family: Proteins, Peptides & Amino Acid Derivatives
End Uses: Baby Sunscreen, Hair Conditioner, Hair Styling Products
Solu-Mar Elastin SD is a powder of elastin helices derived from fish skin, which provides an easy way to add marine elastin to skin care emulsions, toners and surfactant systems for body and hair care. Lonza produces its elastin by taking dermal residues (left over from fish scale extraction processes) and subjecting them to an acid/enzyme extraction process which frees the helical chains from their insoluble matrix.
Brand Summary
Identification & Functionality
+
Brand Highlights
Key Benefits
Forms a flexible moisturizing film on the surface of the skin and hair, enhancing suppleness and moisture content, preventing dryness and helping minimize the fine lines typical of dry skin conditions.
Documents
(1)
Document Name
Type
Products
Aldo® MSD Kfg, Aldo® PGHMS Kfg, Amphoterge® K-2, Amphoterge® K-J-2-50%, Amphoterge® W, Amphoterge® W-2, Biocell™ SOD, Carnipure® Crystalline, Carnipure® Tartrate, Carsoquat® 450i, Carsoquat® CT-429, Carsoquat® SDQ-25, Carsoquat® SDQ-85, Cosmocil® CQ, Geogard® 111A, Geogard® 111S, Geogard® 221, Geogard® ECT, Geogard® LSA, Geogard Ultra®, Glycacil® 2000, Glycacil® L, Glydant®, Glydant® 2000, Glydant® LTD, Glydant Plus® Liquid, Isocil® PC, LaraCare® A200, Lonza Gel Base BSM5, Lonza Marula Oil, Lonza Niacinamide USP PC, Lonzagard® Benzethonium Chloride, Lonzaserve® PC, Lonzest® GDL, Lonzest® GMO, Lonzest® GMS-C, Lonzest® GMS-D, Lonzest® MSA, Lonzest® SML, Lonzest® SMO, Lonzest® SOC, Lonzest® STO, Metabiotics® Resveratrol ECT GEO, Mikrokill® COS, NAB® Butterbur Extract, NAB® Rhodiola Extract, Natrulon® H-10, Natrulon® H-6, Pegosperse® 100-S, Pegosperse® 1500 MS, Pegosperse® 400 DL, Pegosperse® 400 DS VEG, Pegosperse® 400 ML, Pegosperse® 50 DS, Pegosperse® 50 MS, SeaPure® Agarose, Solu-Mar® Elastin SD, Spectradyne™, ViscUp® 160, Vitazyme® A Plus, Zinc Omadine® 48% FPS Cosm Grade, Ethosperse® LA-23, Ethosperse® LA-4, Glycomul® S KFG, Glycomul® TS KFG, Glycosperse® L-20 KFG, Glycosperse® O-20 KFG, Glycosperse® S-20 KFG, Glycosperse® TS-20 KFG, Metabiotics® Resveratrol, ScreenLight® Block, Pegosperse® 400 DS Special, SYNETH™ O3 K RSPO MB, SYNETH™ S7 K RSPO MB Pastille, SYNETH™ S8 K RSPO MB Pastille, SYNETH™ S10 K RSPO MB Pastille, SYNETH™ P11 K RSPO MB Pastille, SYNETH™ O13 K RSPO MB, SYNETH™ C15 K RSPO MB, SYNETH™ L15 K RSPO MB, XPressEV™, H₂OBioEV®, Modifect® EV, PO.Fresh®, Glydant Plus®
Products:
Aldo® MSD Kfg, Aldo® PGHMS Kfg, Amphoterge® K-2, Amphoterge® K-J-2-50%, Amphoterge® W, Amphoterge® W-2, Biocell™ SOD, Carnipure® Crystalline, Carnipure® Tartrate, Carsoquat® 450i, Carsoquat® CT-429, Carsoquat® SDQ-25, Carsoquat® SDQ-85, Cosmocil® CQ, Geogard® 111A, Geogard® 111S, Geogard® 221, Geogard® ECT, Geogard® LSA, Geogard Ultra®, Glycacil® 2000, Glycacil® L, Glydant®, Glydant® 2000, Glydant® LTD, Glydant Plus® Liquid, Isocil® PC, LaraCare® A200, Lonza Gel Base BSM5, Lonza Marula Oil, Lonza Niacinamide USP PC, Lonzagard® Benzethonium Chloride, Lonzaserve® PC, Lonzest® GDL, Lonzest® GMO, Lonzest® GMS-C, Lonzest® GMS-D, Lonzest® MSA, Lonzest® SML, Lonzest® SMO, Lonzest® SOC, Lonzest® STO, Metabiotics® Resveratrol ECT GEO, Mikrokill® COS, NAB® Butterbur Extract, NAB® Rhodiola Extract, Natrulon® H-10, Natrulon® H-6, Pegosperse® 100-S, Pegosperse® 1500 MS, Pegosperse® 400 DL, Pegosperse® 400 DS VEG, Pegosperse® 400 ML, Pegosperse® 50 DS, Pegosperse® 50 MS, SeaPure® Agarose, Solu-Mar® Elastin SD, Spectradyne™, ViscUp® 160, Vitazyme® A Plus, Zinc Omadine® 48% FPS Cosm Grade, Ethosperse® LA-23, Ethosperse® LA-4, Glycomul® S KFG, Glycomul® TS KFG, Glycosperse® L-20 KFG, Glycosperse® O-20 KFG, Glycosperse® S-20 KFG, Glycosperse® TS-20 KFG, Metabiotics® Resveratrol, ScreenLight® Block, Pegosperse® 400 DS Special, SYNETH™ O3 K RSPO MB, SYNETH™ S7 K RSPO MB Pastille, SYNETH™ S8 K RSPO MB Pastille, SYNETH™ S10 K RSPO MB Pastille, SYNETH™ P11 K RSPO MB Pastille, SYNETH™ O13 K RSPO MB, SYNETH™ C15 K RSPO MB, SYNETH™ L15 K RSPO MB, XPressEV™, H₂OBioEV®, Modifect® EV, PO.Fresh®, Glydant Plus®
Formulations
(1)
Formulation Name
End Uses
Product Families
Hair Care, Personal Care Formulations