Geogard® 111A
Geogard® 111A is based on dehydroacetic acid (DHA) and is globally approved preservative for cosmetics and toiletries featuring high efficacy and low use-cost and broad spectrum activity. This product is a good fungicide and a mild bactericide that is suitable for NPA and Soil Association compliant formulations. It has an excellent toxicity profile and is non-sensitizing and non-irritating.
Experts
Carly Stead
Sales
Welcome to LSI on Knowde. I am your direct representative supporting both North and South America. Please reach out and your request will be routed to the appropriate team member for follow up. Thank you.
Rosana Rodrigues
Marketing
Dear Customer! My name is Rosana Rodrigues, and I´m the Marketing Manager responsible for LSI in South America. Please, let me know how we can help you. Let´s innovate together!
Nopanun Poomsrisaard
Sales
I'm your Asia Pacific representative (excluding India). Please reach out and I will connect you to the right colleagues. Thanks.
Shilpa Pange
Marketing
Welcome to Lonza on Knowde! You can ask us anything. Just give us a few moments to route your request to the right person before we answer.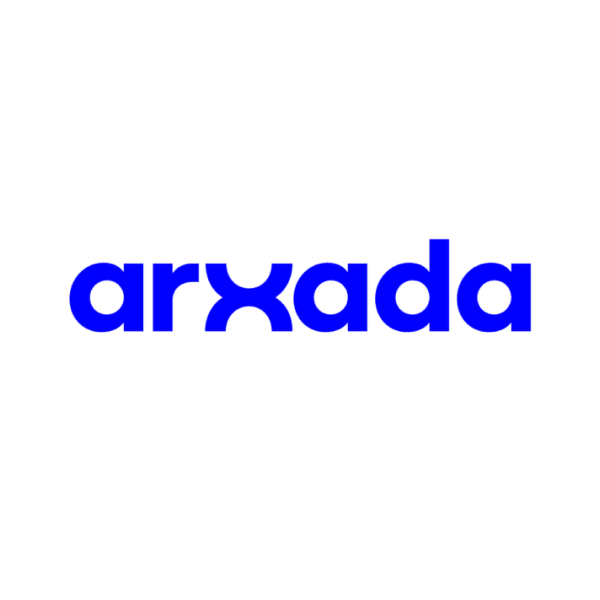 Knowde Enhanced TDS
Identification & Functionality
+
Cosmetic Ingredients Functions
Key Product Benefits
Organic acid / salt
Good fungicide, mild bactericide
Salt form is water-soluble
Meet ECOCERT and COSMOS requirements
Soil Association approved
Has a wide range of global regulatory approval
Easy-to-use and compatible with most types of cosmetic formulations
Wide effective pH range
Compatible with key raw materials
Chemically and physically stable
Not tested on animals
Description
Geogard® 111A is based on dehydroacetic acid (DHA). This product offers higher fungal efficacy than many traditional chemistries and lower "inuse" cost. It is globally approved for virtually every personal care and cosmetic application. In addition, it conforms with ECOCERT and COSMOS standards, as a synthetic preservative in ecological and organic certified cosmetics.
Applications
Baby care
Baby wipes
Body butter
Body wash
Conditioner
Cream
Deo/ Anti-perspirant
Eye creams/gels
Eye shadow
Face lotion
Face wipes
Facial cream
Foundation
Hair gel
Hand soap
Lipstick
Lotion
Make up remover
Mascara
Oil in Water
Oral care
Powder
Shampoo
Suncare
Toner
Water in Oil
Regulatory & Compliance
+
Certifications & Compliance
Global Regulatory
Europe
Max use level for DHA is 0.6% DHA – rinse-off & leave-on
Japan
Max use level for DHA is 0.5% DHA – rinse-off & leave-on
US
All ingredients allowed (CIR/PCPC)
Refer to present practices of use and concentration
Technical Details & Test Data
+
Efficacy
Microbiological Challenge Studies
Geogard® 111 MICs versus widely used parabens
Minimum Inhibitory Concentrations (MIC) for Geogard® 111A Compared to Parabens
Studies were run using different concentrations of Geogard® 111 in an anionic shampoo to see efficacy against various bacteria, yeast and fungi. All samples were inoculated at the beginning of the study, sampled at 24 hours, 3, 7, 14 and 28 days.
Compatibility and Solubility of Geogard® 111 vs. Parabens
Additional Information
Since Geogard® 111 preservatives are based on dehydroacetic acid with a pKa of 5.27, there is more activity across a wider pH range compared to other acids like sorbic acid at 4.76.
The efficacy of Geogard® 111 preservatives is pH dependent, offering greater efficacy at lower pH.
Most Viewed Documents
Document Name
Type
Products
Learn More
LSI Personal Care Preservatives Catalog
Cosmocil® CQ, Geogard® 111A, Geogard® 111S, Geogard® 221, Geogard® ECT, Geogard® LSA, Geogard Ultra®, Glycacil® 2000, Glycacil® L, Glydant®, Glydant® 2000, Glydant® LTD, Glydant Plus® Liquid, Isocil® PC, LSI Benzethonium Chloride, Glydant Plus® PC, Mikrokill® COS, Spectradyne™, Glydant® Plus, Glydant Plus®, Geogard® Boost PHC
Products:
Cosmocil® CQ, Geogard® 111A, Geogard® 111S, Geogard® 221, Geogard® ECT, Geogard® LSA, Geogard Ultra®, Glycacil® 2000, Glycacil® L, Glydant®, Glydant® 2000, Glydant® LTD, Glydant Plus® Liquid, Isocil® PC, LSI Benzethonium Chloride, Glydant Plus® PC, Mikrokill® COS, Spectradyne™, Glydant® Plus, Glydant Plus®, Geogard® Boost PHC
Geogard® 111S Technical Data Sheet
Geogard® 111A, Geogard® 111S
Products:
Geogard® 111A, Geogard® 111S
LSI Global Preservatives Scorecard
Geogard® 111A, Geogard® 111S, Geogard® 221, Geogard® ECT, Geogard Ultra®, Glycacil® 2000, Glycacil® L, Geogard® Boost PHC
Products:
Geogard® 111A, Geogard® 111S, Geogard® 221, Geogard® ECT, Geogard Ultra®, Glycacil® 2000, Glycacil® L, Geogard® Boost PHC