VANTOCIL™ TG Antimicrobial
VANTOCIL™ TG Antimicrobial is a broad spectrum, fast acting bactericide for the formulation of disinfectants and sanitisers. It is a 20% aqueous solution of poly(hexamethylenebiguanide) hydrochloride, also known as PHMB. VANTOCIL™ TG Antimicrobial is used in industrial, institutional, agricultural, food, beverage and domestic disinfection applications, primarily as a solid surface disinfectant, specifically for hospitals, veterinary establishments, dairies, milking parlors, breweries, air-conditioning units, and pasteurizers in canned food & beverage bottling plants.
Experts
Kerstin Rautenberg
Sales
Welcome to Arxada on Knowde. I am your direct representative supporting EMEA. Please reach out and your request will be routed to the appropriate team member for follow up. Thank you
Rosana Rodrigues
Marketing
Dear Customer! My name is Rosana Rodrigues, and I´m the Marketing Manager responsible for LSI in South America. Please, let me know how we can help you. Let´s innovate together!
Nopanun Poomsrisaard
Sales
I'm your Asia Pacific representative (excluding India). Please reach out and I will connect you to the right colleagues. Thanks.
Shilpa Pange
Marketing
Welcome to Lonza on Knowde! You can ask us anything. Just give us a few moments to route your request to the right person before we answer.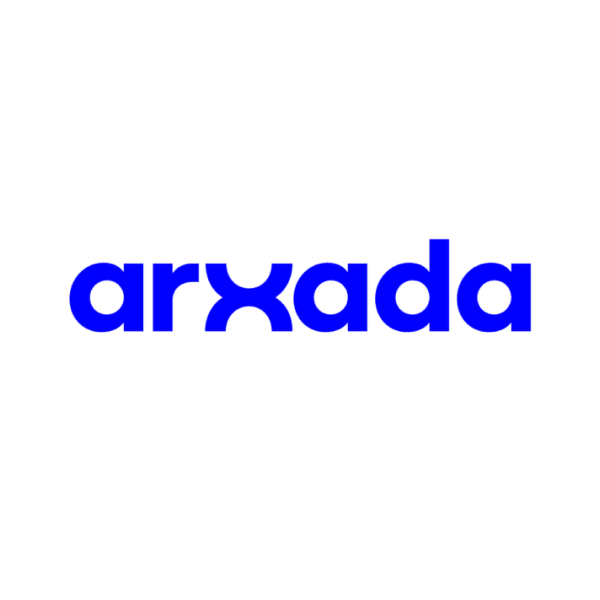 Knowde Enhanced TDS
Identification & Functionality
+
Cleaning Ingredients Functions
Chemical Structure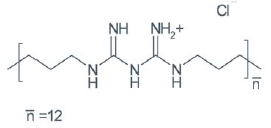 Applications
VANTOCIL TG Antimicrobial is effective in a wide range of industrial disinfection applications, primarily as a solid surface disinfectant. Application areas include:
Hospitals
Institutions
Veterinary establishments
Dairies
Milking parlours
Poultry hatcheries
Food processing plants
Breweries
Pasteurisers in canned food & beverage bottling plants
Yoghurt fermentation
Air-conditioning units
Cheese moulds
Beer glass cleaners
Amount to Use
VANTOCIL TG Antimicrobial can be used alone or in combination with other biocides to create products for a wide range of disinfection applications. Considerable data exists which provides a measure of the intrinsic antimicrobial activity of VANTOCIL TG Antimicrobial, generated via European suspension test protocols relevant to application in Food, Industrial, Domestic and Institutional Hygiene.

Its activity has been further demonstrated under conditions representative of practical use, and a range of use concentrations is provided in Table 3. However, it is recommended that field tests under practical conditions be undertaken to determine the most cost-effective dose for your application.

This data and information on the compatibility of VANTOCIL TG with a range of formulating chemicals is available on request.
Table 3: Applications
Application Area
% VANTOCIL TG Antimicrobial (w/w) in sanitiser use solution
Disinfection of pre-cleaned solid surfaces:
Hospitals
Food Processing
Veterinary establishments
Poultry hatcheries
0.1-0.2
Water treatment applications:
Air conditioning
0.01-0.1
Fermentation equipment:
Yoghurt
Cheese moulds
0.3-0.5
Acid descaler sanitiser:
Milking parlours
Breweries
0.4-0.7
Tunnel pasteurisation:
Canning and bottling plants
0.005-0.01
Antimicrobial Properties
The levels of VANTOCIL TG Antimicrobial needed to prevent the growth of problem micro-organisms are listed in Table 1.

MICs do not represent effective use levels but do indicate the intrinsic broad spectrum of activity of VANTOCIL TG Antimicrobial.

VANTOCIL TG Antimicrobial has a non-specific mode of biocidal action which means that bacterial resistance is very unlikely to occur. Detailed information on the mode of action of VANTOCIL TG Antimicrobial is available on request.
Minimum Inhibitory Concentrations (MIC)
| | | |
| --- | --- | --- |
| Micro-organism | Strain No. | VANTOCIL IB Antimicrobial (ppm product) |
| Bacteria | | |
| Bacillus subtilis | NCIB 3610 | 1.5 |
| Enterobacter cloacae | NCIB 8271 | 40 |
| Escherichia coli 0157:H7 | NCTC 12900 | 80 |
| Legionella pneumophila | | 5 |
| Listeria monocytogenes | ATCC 15313 | 30 |
| Proteus vulgaris | NCTC 4175 | 40 |
| Pseudomonas aeruginosa | ATCC 15442 | 40 |
| Pseudomonas putida | - | 25 |
| Salmonella choleraesius | ATCC 13311 | 120 |
| Salmonella typhimurium | ATCC 14028 | 160 |
| Staphylococcus aureus | ATCC 6538 | 30 |
| Streptococcus faecalis | - | 5 |
| Streptococcus lactis | NCTC 7944 | 20 |
| Yeasts | | |
| Candida albicans | ATCC 10231 | 300 |
| Rhodotorula rubra | NCYC 1659 | 7.5 |
| Saccharomyces cerevisiae | ATCC 9763 | 300 |
| Amoeba | | |
| Acanthamoeba polyphaga | - | 5 |
Regulatory & Compliance
+
Certifications & Compliance
Regulatory Information
VANTOCIL TG Antimicrobial has many worldwide regulatory approvals, including approvals for use as a sanitiser for food handling equipment, in breweries, and in
dairies. Since approvals are regularly being gained, we are constantly updating our records. A full, up to date list is available on request.

The components of VANTOCIL TG Antimicrobial are in compliance with the following inventories:
EINECS - (European Union)
TSCA - (USA)
ACOIN/AICS - (Australia)
ENCS - (Japan)
DSL - (Canada)
Korean Inventory
Health and Safety Information
The VANTOCIL TG Antimicrobial Safety Data Sheet may be supplied upon request. It should be read and understood by all supervisory personnel and employees before using
this product.
Packaging & Availability
+