LOTTE Advanced Materials built up ABS and PS plants in 1989, signaling its first major step into the market. Since then, the company has been expanding its business rapidly in a variety of categories including PC, solid surface and engineered stone, helping customers achieve faster growth and resounding success. LOTTE Advanced Materials provides an integrated package of innovative solutions tailored for customers, incorporating the latest market trends and R&D for sustainable growth into its efficient operations and global network.
Browse Products by Market (8)
Browse Products by Technology (1)
Most Viewed Brands
LOTTE Advanced Materials
Starex
Applications: Cold-Chain & Insulation, Sports & Recreation, Battery Packaging
Product Families: Acrylates & Methacrylates, Blends & Alloys, Polycarbonates
Chemical Family: High-Impact Polystyrene (HIPS), Acrylics, Acrylates & Methacrylates, Polycarbonate (PC)
Polymer Name: High Impact Polystyrene (HIPS), Acrylonitrile Styrene Acrylate (ASA), Polymethyl Methacrylate (PMMA)
starex® is the Styrene product brand of LOTTE Advanced Materials, representing the company's efforts to put together customer-centered technologies and know-how. starex covers the Styrene product groups such as ABS, ASA, EPS, SAN, while offering high-functionality choices through various lineups.
LOTTE Advanced Materials
INFINO
Applications: Pipes & Tanks, Fuel Systems, Pipes & Plumbing
Product Families: Polyamides, High Performance Thermoplastics, Blends & Alloys
Chemical Family: Polyphenylene Sulfide (PPS), Polyamides, Polycarbonate (PC)
Polymer Name: Polycyclohexylenedimethylene Terephthalate (PCT), Polyamide (unspecified), Polyphthalamide (PPA)
INFINO® is LOTTE Advanced Materials' leading engineering plastics brand, symbolizing the company's commitment to creating new values and pursue diverse possibilities for customers. INFINO® series offers a wide range of products including PC with excellent thermal stability and processibility, PC Alloy(PC/ABS, PC/ASA, PC/PET, PC/PMMA), PBT, mPPE and PPS Alloy.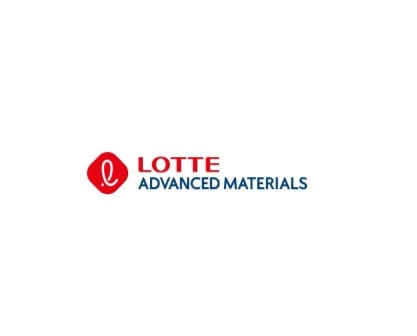 Most Viewed Documents
Document Name
Type
Products
INFINO SE-1080 IOS Technical Data Sheet
Starex VE-0860 ASTM Technical Data Sheet
INFINO CF-1070 IOS Technical Data Sheet
INFINO SA-1220M ASTM Technical Data Sheet
Products:
INFINO SA-1220M
INFINO SA-1220M IOS Technical Data Sheet
Products:
INFINO SA-1220M
INFINO SE-1080 ASTM Technical Data Sheet
Starex SR-0320 K Processing Guide
Products:
Starex SR-0320 K
INFINO UF-1013 IOS Technical Data Sheet
INFINO UF-1050 ASTM Technical Data Sheet
Starex GC-0730 ASTM Technical Data Sheet
INFINO EN-1052 IOS Technical Data Sheet
INFINO HI-1001BN IOS Technical Data Sheet
Products:
INFINO HI-1001BN