OTech Jet is a silver particle-free conductive ink optimized for inkjet printing. It enables the printing of highly conductive, smooth, and uniform layers and patterns. OrelTech's unique process allows the deposition of highly conductive thin metallic films. The thin layers undergo short development using cold plasma treatment resulting in a fine metal structure. OrelTech's technology enables the deposition of the ink with many different methods and on various substrates, from plastics to fabrics. OTech inks do not contain nanoparticles, and as such enable the material economy of precious metals while being significantly more environmentally friendly than the existing alternatives on the market.
Compatible Substrates & Surfaces:
Plastics

,
Glass

,
Metal

,
Paper
Features:
Good Wettability

,
Cost Effective

,
Conductive

,
Printability

,
Improved Flexibility
Application Method:
Dip Coating

,
Slot-Die
Chemical Family:
Silver & Silver Compounds
Price
Available upon quote
Minimum Order Quantity
Quote required
Available Incoterms
Quote required
Regional Availability
Quote required
Ask OrelTech Questions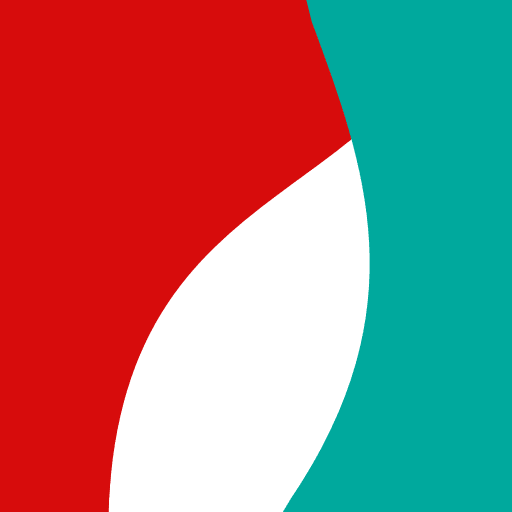 Ask the Supplier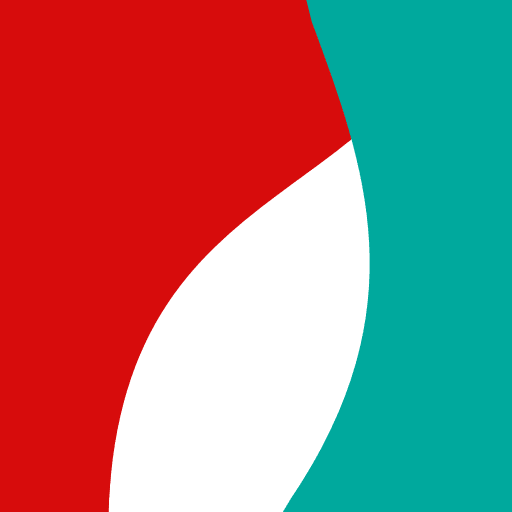 Product Name
Product Families
Applications
OTech Fabric
Inkjet Inks
Technical Fabrics, Textile Manufacturing, Batteries, Inkjet Printing, Textile Coatings & Inks, Sensors & Actuators, Cathode Materials, Anode Materials
OTech Aero
Functional Inks & Pastes
Batteries, Metal Coatings, Coated Paper & Paperboard, Appliances & Electronics, Apparel, Aerospace & Aviation, Interior, Electrical & Electronic Systems, Connectors, Other Devices & Assemblies, Consumer Electronics, Automotive Electronics, Sensors & Actuators, Cathode Materials, Anode Materials
OTech Sample Kit : Metallization Inks
-
OTech Jet Technical Data Sheet
OTech Jet Technical Data Sheet
Technical Data Sheet
Knowde Enhanced TDS
Identification & Functionality
Ready to Use Product Type
OTech Jet

Features & Benefits
Ready to Use Product Features
Benefits
Coating and patterning by inkjet or slot-die printing
Low temperature process
Printed on polymers, glasses, metals and active materials
No solid or liquid waste
Environmentally friendly
Cost-efficient solution
Applications of the Ink
EMI shielding
Radio frequency (RF)
Wireless components
Memory
Sensors
Other sensitive devices
Typical Properties
| | | | |
| --- | --- | --- | --- |
| | Value | Units | Test Method / Conditions |
| Conductivity (bulk, Cured Film) | 30 – 55 | % | - |
| Coverage (Ink) | 2500 | cm²/gr | - |
| Layer Thickness (Cured Film) | 200 - 1500 | nm | - |
| Resistivity (Cured Film) | 5.6 - 2.9 | μΩ·cm | - |
| Sheet resistance (Cured Film) | 0.1 - 3 | Ω/sq | - |
| Viscosity (Ink) | 10 - 60 | cP | - |
Technical Details & Test Data
OrelTech silver electrode on PET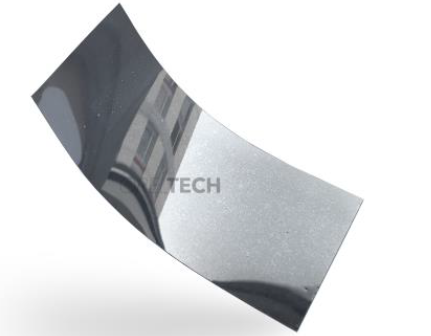 OrelTech silver electrode on paper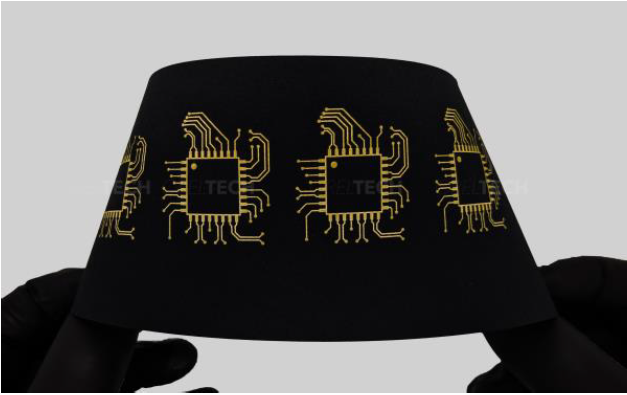 Curing Conditions
Curing time: 1-5 minutes.
Curing apparatus: Cold plasma instrument with a low pressure chamber.
Curing temperature: Temperature in the plasma chamber does not exceed 70 ⁰C. No additional heating is needed. That temperature can be lowered to room temperature using a temperature-controlled plasma chamber.
Directions for Use and Storage
Storage: Inks can be stored in closed containers for up to 12 month in dry, dark conditions.
Clean-up: Materials can be cleaned up using alcohols and ketones, preferably isopropanol.
Pre-treatment: In some cases, to ensure better wettability and/or adhesion, the substrate material must be pre-treated prior to ink application.