Pilot Chemical's Calsoft® products are high purity, stable sulfonates for detergents, cleaners, degreasers, and emulsifiers. Manufactured by Pilot's proprietary sulfonation processes; Calsoft® products are biodegradable, dependable, uniform, high purity, and low in color, assuring customers of quality performance every time. Calsoft® products are available in free-flowing dry material, paste, liquid, and salt forms. In addition to the listed products, Pilot can custom manufacture Calsoft® products to meet your specifications.
Most Viewed Products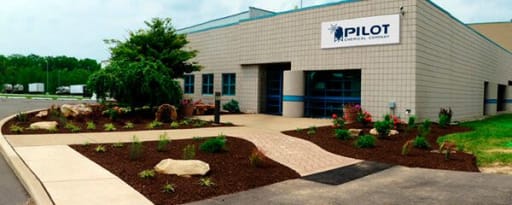 Pilot Chemical
Calsoft® AOS-40
Brand: Calsoft
Applications: Hair Care
Product Families: Emulsifiers & Demulsifiers, Foam Control Agents, Other Functional Additives
Chemical Family: Sulfonic Acids & Derivatives
End Uses: Powder Dishwash, Liquid Detergents, Cleaners
Calsoft® AOS-40 is a 40% solution of sodium C1 4-16 alpha olefin sulfonate that offers the advantages of high foaming power, good emulsification, skin mildness and excellent lime soap dispersion. Perfect for sulfate-free personal care and detergent products. Recommended for application in personal care products, household, industrial detergents and car wash products.
Brand Summary
Identification & Functionality
+
Cleaning Ingredients Functions
Most Viewed Documents
Document Name
Type
Products
Learn More
1,4 Dioxane Solutions Brochure
Calfoam® SLS-30, Calsoft® AOS-40, Calfoam® ES-701 10 MAX, Calfoam® ES-702 10 MAX
Products:
Calfoam® SLS-30, Calsoft® AOS-40, Calfoam® ES-701 10 MAX, Calfoam® ES-702 10 MAX
Calsoft® AOS-40 Technical Data Sheet
Products:
Calsoft® AOS-40
Calsoft® AOS-40 Safety Data Sheet
Products:
Calsoft® AOS-40
Most Viewed Formulations
Formulation Name
End Uses
Applications
Learn More
End Uses:
Body Wash & Cleanser
Body Wash Shampoo, Sulfate Free
End Uses:
Shampoos & Rinses
Body Wash Shampoo, Sulfate-free
End Uses:
Shampoos & Rinses
Body Wash, Sulfate-free, DEA-free
End Uses:
Body Wash & Cleanser
Body Wash, Low Viscosity, Sulfate-free, DEA-free
End Uses:
Body Wash & Cleanser
End Uses:
Body Wash & Cleanser