Roquette
GLUCIDEX ®
Maltodextrin
GLUCIDEX® corn maltodextrins are plant-based carbohydrates that provide fully available energy! They also serves as a bulking agent in an extensive variety of food applications. GLUCIDEX® corn maltodextrins provide 100% glucose-based energy, the most efficient energy substrate for muscles, brain and recovery, to fuel active lifestyles. Lactose- & gluten-free, those GLUCIDEX® maltodextrins are high quality carbs produced from non-GMO corn starch, with high digestibility and excellent tolerance. They offer a choice of dextrose equivalent (DE from 12 to 19) that allow fine-tuning of product osmolarity and that provide good hydration, increased energy and quick recovery. Thanks to their full solubility and neutral taste, those white powders are ideal bulking agents and drying carriers in an extensive variety of food applications including soups, seasonings, flavors, powdered beverages. Not intended and non-suitable for dry mix infant formula preparation.
What next?
Request a sample, download documents, and dive deeper.
Meet our experts

Ines Sabatier
E sales manager
Welcome to Roquette. How can we help you today?
Browse products in this brand
Complete your formula with these ingredients
Branded products
Function
Categories
GLUCIDEX® 28 E
Food, Beverage And Nutrition
Food And Beverage

,
Nutrition And Functional Foods
GLUCIDEX® 9
Bulking Agent

,
Carrier

,
and 2 others
Food, Beverage And Nutrition
Food And Beverage

,
Nutrition And Functional Foods
GLUCIDEX® IT 12
Bulking Agent

,
Carrier

,
and 1 other
Food, Beverage And Nutrition
Food And Beverage

,
Nutrition And Functional Foods
GLUCIDEX® 39
Bulking Agent

,
Cryoprotectant
Food, Beverage And Nutrition
Food And Beverage

,
Nutrition And Functional Foods
GLUCIDEX® IT 47
Sweetener

,
Cryoprotectant
Food, Beverage And Nutrition
Food And Beverage

,
Nutrition And Functional Foods
GLUCIDEX® 2
Food, Beverage And Nutrition
GLUCIDEX® 1
Food, Beverage And Nutrition
GLUCIDEX® 29
Food, Beverage And Nutrition
Food And Beverage

,
Nutrition And Functional Foods
GLUCIDEX® IT 29
Bulking Agent

,
Carrier

,
and 1 other
Food, Beverage And Nutrition
Food And Beverage

,
Nutrition And Functional Foods
GLUCIDEX® IT 19
Bulking Agent

,
Carrier

,
and 1 other
Food, Beverage And Nutrition
Food And Beverage

,
Nutrition And Functional Foods
GLUCIDEX® 21 D
Food, Beverage And Nutrition
Food And Beverage

,
Nutrition And Functional Foods
GLUCIDEX® IT 12 W
Food, Beverage And Nutrition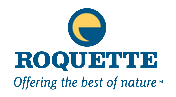 GLUCIDEX