Roquette
SweetPearl ®
Maltitol
SweetPearl® is a naturally sweet tasting maltitol sweetener for food products. Without added sugar, this sugar substitute contributes to creativity, taste and well being! SweetPearl®, the maltitol by Roquette, is a bulk sweetener produced from naturally-occurring compounds in wheat and corn, both renewable sources. It is naturally sweet and provides the foundation for product innovation, intensifies flavor and improves nutritional value all without major change in recipes or manufacturing processes. Used in variety of baking, confectionary, sports nutrition & weight management, senior & clinical nutrition and nutraceutical applications, Roquette sells this sugar-free range of healthy carbohydrates under the SweetPearl® brand. It provides a variety of functional properties including oral health, blood glucose management, sweetness and calorie reduction. Dental plaque, a sticky bacterial film that develops on dental enamel, reoccurs after every meal. Those microorganisms feed on sugar fermentation, produced by destructive acids attacking the teeth's enamel. SweetPearl® maltitol powder does not produce acids or cause tooth decay as they are not metabolized by the oral bacteria. European regulation recognizes the nutritional benefits of polyols (Maintenance of Tooth Mineralization, Toothfriendly generic EU claims).
What next?
Request a sample, download documents, and dive deeper.
Meet our experts

Ines Sabatier
E sales manager
Welcome to Roquette. How can we help you today?
Browse products in this brand
Complete your formula with these ingredients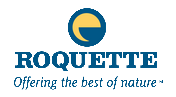 SweetPearl