TABULOSE® SC is a co-processed Microcrystalline Cellulose (MCC) and Carboxymethylcellulose Sodium (CMC) used as a stabilizer, suspending agent and thickener. It's a water dispersible ingredient which is stable over wide temperature and pH ranges.
What next?
Request a sample, download documents, and dive deeper.
Meet our experts

Ines Sabatier
E sales manager
Welcome to Roquette. How can we help you today?
Browse products in this brand
Complete your formula with these ingredients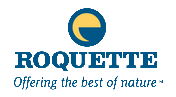 TABULOSE