Roquette
NUTRALYS® S85 Plus N
NUTRALYS® S85 Plus N is a pea protein delivering high solubility and low viscosity. It allows a higher incorporation rate of various protein-enriched finished products from plant-based protein powder mixes to protein RTD as well as cookies and protein bars. Beyond these technical features, NUTRALYS® S85 Plus N shows a minor green taste compared to other pea proteins.
Get a Quote
It's fast and easy
Meet our experts

Ines Sabatier
E sales manager
Welcome to Roquette. How can we help you today?
Properties
Summary
Low Viscosity
Health Benefit
Nutritional Balance
Protein Enrichment
High Protein Content
Excellent Digestibility
Balanced Amino Acids Profile
High PDCAAS
Low Levels of Anti-Nutritional Factors
Excellent Water Dispersion
Optimized Green Taste
Natural Ingredient
Physico-Chemical Properties
Protein Content
min. 84
%
N6.25 com. basis
Staphylococcus Aureus
Not detected in 1g
–
–
Total Aerobic Microbial Count
max. 5000
CFU/g
–
Total Yeasts Count
max. 50
CFU/g
–
Total Moulds Count
max. 50
CFU/g
–
Enterobacteriacae
max. 10
CFU/g
–
Escherichia Coli Count
Not detected in 1g
–
–
Salmonella
Not detected in 25g
–
–
Bacillus Cereus
max. 100
CFU/g
–
Technical product information
Conformity
Meets the requirements of the current monograph of - CODEX STAN 174 - 1989, Vegetable Protein Products
Storage and Handling
Minimum durability date of the packaged product
manufacturing date + 24 months.
Expiry date of the packaged product
manufacturing date + 5 years.
These dates are indicative and may vary according to packaging type and manufacturing plant. Proper information is shown on labelling and CoA.
We recommend to preserve the product in its unopened original packaging, preferably protected from wide variations of temperature and humidity.
Upon opening, use the product as quickly as possible to prevent moisture regain.
Other Products within this Brand (4)
Complete your formula with these ingredients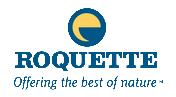 NUTRALYS® S85 Plus N
Geneva
,
IL
60134
, United States