NUTRALYS® T70S is a textured pea protein ideal for delicious plant-based foods such as meat substitutes (meat alternatives). It exhibits very good fibrous texture, firmness and taste profile.
Get a Quote
It's fast and easy
Meet our experts

Ines Sabatier
E sales manager
Welcome to Roquette. How can we help you today?
Properties
Ingredient Claims
Natural Origin
Gluten-free
Summary
Nutritional Balance
Formulation Performance
Water Retention
Protein Enrichment
Soy Alternative
No Major Allergen
Easy-to-use
Meat Alternative
Clean Label Texturizers
Appearance
Beige stripe textured pea protein
Physico-Chemical Properties
Total Yeasts Count
max. 500
CFU/g
–
Total Moulds Count
max. 500
CFU/g
–
Salmonella
Not detected in 25g
-
–
Enterobacteriacae
max. 10
CFU/g
–
Bacillus Cereus
max. 100
CFU/g
–
Escherichia Coli Count
Not detected in 1g
-
–
Total Aerobic Microbial Count
max. 10000
CFU/g
–
Technical product information
Conformity
Meets the requirements of the current monograph of
CODEX STAN 174 - 1989, Vegetable Protein Product
Complies with
Labelling according to (EU) 1169/2011, TEXTURED PEA PROTEIN (Pea protein, Pea extract).
Storage and Handling
Minimum durability date of the packaged product
manufacturing date + 24 months.
Expiry date of the packaged product
manufacturing date + 2 years
These dates are indicative and may vary according to packaging type and manufacturing plant. Proper information is shown on labelling and CoA.
We recommend to preserve the product in its unopened original packaging, preferably protected from wide variations of temperature and humidity.
Other Products within this Brand (4)
Complete your formula with these ingredients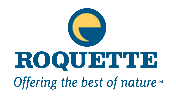 NUTRALYS® T70S
Geneva
,
IL
60134
, United States