Sasol
ALFONIC TDA-9 Ethoxylate
ALFONIC TDA-9 Ethoxylate is a biodegradable nonionic derived from isotridecyl alcohol and ethoxylated to an average of 9 moles of ethylene oxide. It is essentially 100% active unless diluted with water. It is a white hazy liquid that is soluble in water. For documents specific to a region, please contact Sasol using the 'Request Document' button.
Get a Quote
It's fast and easy
Properties
Regulatory Status
AICS Listed (Australia)
DSL Listed (Canada)
ENCS Listed (Japan)
IECSC Listed (China)
NZIoC Listed (New Zealand)
PICCS Listed (Philippines)
KECI Listed (Korea)
NECI Listed (Taiwan)
Switzerland Compliant
ISHL Listed (Japan)
Regional Availability
Latin America
North America
Molecular Weight (Average)
599
g/mol
–
EO Content (Average)
66.1
wt. %
–
Glycol Content
max. 2
wt. %
–
Density at 40°C (104°F)
0.973
g/mL
–
Cloud Point (1% in water)
57 (135)
°C (°F)
–
pH (5% in IPA/water)
6 - 8
–
–
Wettability on Cotton
20
sec
–
Contact Angle on PTFE (Average)
42.45
–
–
Water Content
max. 0.1
wt. %
DIN 51777
Pour Point
24 (75)
°C (°F)
–
Hydroxyl Number
92 - 98
mg KOH/g
–
Flash Point
min. 230 (446)
°C (°F)
–
Critical Micelle Concentration
52.71
mg/L
–
Technical product information
Recommended Uses & Known Applications
ALFONIC TDA-9 Ethoxylate may be used in a wide array of applications including as a high quality, biodegradable emulsifier and in industrial and institutional cleaning products.
It may also be used in such industrial applications as textile and leather processing, plastic additives, pulp and paper processing, metal cleaning and agricultural adjuvants.
Storage And Handling
Safe handling advice
Take precautionary measures against static discharges.
Storage/Transport pressure
Load/Unload temperature
Storage and handling materials
Suitable: Carbon steel coated with baked phenolic. Any moisture may cause rusting of carbon steel. If product is moisture free, uncoated carbon steel tanks.
Further information on storage conditions
Mix thoroughly before use. When stored in the liquid form, ethoxylates should be padded with a dry inert gas, such as nitrogen, to prevent oxygen or air from entering the tank. Prolonged storage in the presence of air or oxygen may cause product degradation. Oxidation is not expected when stored under a nitrogen atmosphere. Inert gas blanket and breathing system needed to maintain color stability. Use dry inert gas having at least -40°C (-40°F) dew point.
Other Products within this Brand (22)
Complete your formula with these ingredients
Branded products
Function
Categories
ALFONIC 1012-6 Ethoxylate
Alcohol Ethoxylate

,
C10-16 Alcohols
Surfactants & Emulsifiers
Alcohols

,
Alcohol Ethoxylates
Emulsifying Agent

,
Foaming Agent

,
and 2 others
Paints & Coatings

,
Adhesives & Sealants

,
and 8 others
Agriculture

,
Household, Industrial & Institutional Care
ALFONIC 1412-7 Ethoxylate
Surfactants & Emulsifiers
Emulsifying Agent

,
Foaming Agent

,
and 2 others
Paints & Coatings

,
Adhesives & Sealants

,
and 8 others
Industrial

,
Agriculture

,
and 3 others
ALFONIC TDA-7 Ethoxylate
Surfactants & Emulsifiers
Emulsifying Agent

,
Nonionic Surfactant
Personal Care

,
Paints & Coatings

,
and 10 others
Beauty & Personal Care

,
Industrial

,
and 4 others
ALFONIC TDA-6 Ethoxylate
Surfactants & Emulsifiers
Emulsifying Agent

,
Nonionic Surfactant
Paints & Coatings

,
Adhesives & Sealants

,
and 9 others
Industrial

,
Agriculture

,
and 3 others
ALFONIC TDA-3 Ethoxylate
Surfactants & Emulsifiers
Paints & Coatings

,
Adhesives & Sealants

,
and 9 others
Industrial

,
Agriculture

,
and 3 others
ALFONIC 1216CO-1 Ethoxylate
Surfactants & Emulsifiers
Alcohols

,
Alcohol Ethoxylates
Foaming Agent

,
Wetting Agent

,
and 1 other
Paints & Coatings

,
Adhesives & Sealants

,
and 8 others
Agriculture

,
Household, Industrial & Institutional Care
ALFONIC 1216CO-2 Ethoxylate
Surfactants & Emulsifiers
Alcohols

,
Alcohol Ethoxylates
Emulsifying Agent

,
Foaming Agent

,
and 4 others
Paints & Coatings

,
Adhesives & Sealants

,
and 8 others
Agriculture

,
Household, Industrial & Institutional Care
ALFONIC 10-8 Ethoxylate
Surfactants & Emulsifiers
Foaming Agent

,
Wetting Agent

,
and 1 other
Paints & Coatings

,
Adhesives & Sealants

,
and 8 others
Agriculture

,
Household, Industrial & Institutional Care

,
and 2 others
ALFONIC 810-6 Ethoxylate
Surfactants & Emulsifiers
Emulsifying Agent

,
Foaming Agent

,
and 2 others
Paints & Coatings

,
Adhesives & Sealants

,
and 8 others
Agriculture

,
Household, Industrial & Institutional Care

,
and 2 others
ALFONIC 1216-7 ETHOXYLATE
Surfactants & Emulsifiers
Alcohols

,
Alcohol Ethoxylates
Foaming Agent

,
Wetting Agent

,
and 1 other
Paints & Coatings

,
Adhesives & Sealants

,
and 8 others
Agriculture

,
Household, Industrial & Institutional Care
ALFONIC 1012-5 Ethoxylate
Alcohol Ethoxylate

,
C10-16 Alcohols
Surfactants & Emulsifiers
Alcohols

,
Alcohol Ethoxylates
Emulsifying Agent

,
Foaming Agent

,
and 2 others
Paints & Coatings

,
Adhesives & Sealants

,
and 8 others
Agriculture

,
Household, Industrial & Institutional Care
ALFONIC 810-4.5 Ethoxylate
Surfactants & Emulsifiers
Foaming Agent

,
Wetting Agent

,
and 1 other
Paints & Coatings

,
Adhesives & Sealants

,
and 8 others
Agriculture

,
Household, Industrial & Institutional Care

,
and 2 others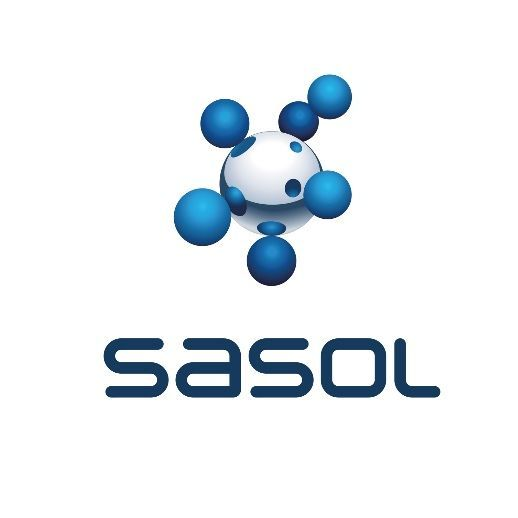 ALFONIC TDA-9 Ethoxylate
Sasol Place, 50 Katherine Street