MARLOWET L 609 is a new type of branched alcohol alkoxylate in Sasol's portfolio of non-ionic surfactants.
Properties
Ingredient Claims
Preservative-free
Biodegradable
Cloud Point (10% in 25% BDG solution)
63 - 66
°C
STN EN 1890
Density (at 20°C)
approx. 984
kg/m3
STN EN ISO 12185
Free Water (Karl Fischer)
10 ± 1
%mass
STN EN 13267
Viscosity (at 20°C)
approx. 91
mPa.s
STN EN ISO 2555
Technical product information
Product Origin
MARLOWET L 609 is manufactured from following raw materials:
Alcohols C12 branched with synthetic origin
Ethylene oxide and propylene oxide with synthetic origin
Storage And Handling
MARLOWET L 609 is a liquid at room temperature.
MARLOWET L 609 should preferably be stored in stainless steel tanks.
Shelf-life is 12 months from production date for product in its original and sealed packaging.
Packaging Information
MARLOWET L 609 is generally supplied in road tankers, drums, IBC.
Other Products within this Brand (24)
Complete your formula with these ingredients
Branded products
Function
Categories
MARLOWET 4564
Capryleth-4 Carboxylic Acid

,
Capryleth-6 Carboxylic Acid

,
and 1 other
Surfactants & Emulsifiers
Alcohols

,
Carboxylic Acids And Derivatives
Lubricants & Greases

,
Mining & Metals

,
and 1 other
Household, Industrial & Institutional Care
MARLOWET LVS
Surfactants & Emulsifiers
Castor Oil Derivatives

,
Ethoxylates
Emulsifying Agent

,
Surfactant

,
and 1 other
Paints & Coatings

,
Adhesives & Sealants

,
and 7 others
Agriculture

,
Household, Industrial & Institutional Care

,
and 1 other
MARLOWET CG
Castor Oil Derivatives

,
Ethoxylates
MARLOWET 1072
Laureth-5 Carboxylic Acid
Surfactants & Emulsifiers
Carboxylic Acids And Derivatives
Emulsifying Agent

,
Surfactant

,
and 1 other
Paints & Coatings

,
Adhesives & Sealants

,
and 5 others
Household, Industrial & Institutional Care

,
Textiles
MARLOWET 4541
Surfactants & Emulsifiers
Carboxylic Acids And Derivatives

,
Polyethylene Glycols
Emulsifying Agent

,
Anionic Surfactant
Paints & Coatings

,
Adhesives & Sealants

,
and 5 others
Household, Industrial & Institutional Care

,
Textiles
MARLOWET 4539 LF
Surfactants & Emulsifiers
Carboxylic Acids And Derivatives
Emulsifying Agent

,
Anionic Surfactant
Lubricants & Greases

,
Mining & Metals

,
and 1 other
Household, Industrial & Institutional Care
MARLOWET 4539
Surfactants & Emulsifiers
Carboxylic Acids And Derivatives

,
Ethers

,
and 1 other
Anionic Surfactant

,
Nonionic Surfactant
Lubricants & Greases

,
Chemical Manufacturing

,
and 1 other
MARLOWET 4560
Surfactants & Emulsifiers
Carboxylic Acids And Derivatives

,
Polyethylene Glycols
Emulsifying Agent

,
Anionic Surfactant
Lubricants & Greases

,
Mining & Metals

,
and 1 other
Household, Industrial & Institutional Care
MARLOWET 4570 LF
Surfactants & Emulsifiers
Alcohols

,
Carboxylic Acids And Derivatives
Emulsifying Agent

,
Surfactant

,
and 1 other
Lubricants & Greases

,
Mining & Metals

,
and 1 other
Household, Industrial & Institutional Care
MARLOWET 4561
Surfactants & Emulsifiers
Carboxylic Acids And Derivatives

,
Fatty Alcohols
Emulsifying Agent

,
Surfactant

,
and 1 other
Lubricants & Greases

,
Mining & Metals

,
and 1 other
Household, Industrial & Institutional Care
MARLOWET 4562
Surfactants & Emulsifiers
Alcohols

,
Carboxylic Acids And Derivatives
Emulsifying Agent

,
Surfactant

,
and 1 other
Lubricants & Greases

,
Mining & Metals

,
and 1 other
Household, Industrial & Institutional Care
MARLOWET 4563
Surfactants & Emulsifiers
Alcohols

,
Carboxylic Acids And Derivatives
Emulsifying Agent

,
Surfactant

,
and 1 other
Lubricants & Greases

,
Mining & Metals

,
and 1 other
Household, Industrial & Institutional Care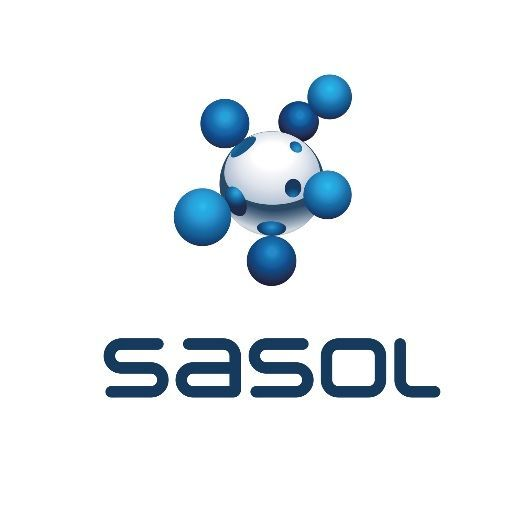 MARLOWET L 609
Sasol Place, 50 Katherine Street