Sasol Chemicals NACOL ETHERS are biodegradable dialkyl ethers derived from analogous linear alcohols. All products are clear, colorless liquids with a characteristic odor. The specific structure of the ethers provides polarity which yields advantageous solubility and solvent characteristics. Each is compatible in a wide variety of applications, including flow assurance, asphaltene remediation and microemulsion formulations. For documents specific to a region, please contact Sasol using the 'Request Document' button.
Get a Quote
It's fast and easy
Properties
Regulatory Status
AICS Listed (Australia)
IECSC Listed (China)
KECI Listed (Korea)
ISHL Listed (Japan)
CH INV Listed (Switzerland)
Regional Availability
Latin America
North America
Europe
Asia Pacific
Middle East & Africa
Appearance
Slightly yellow after melting
Distearylether Content
min. 85
wt. %
600-80
Density at 80°C
0.790 - 0.796
g/ml
DIN 51757
Viscosity at 80°C
approx. 6.6
mPa.s
600-25
Water Content
max. 0.1
wt. %
DIN 51777
Ester Value
max. 5
mg KOH/g
600-33
Molecular weight
approx. 522
g/mol
600-19
Flash Point
approx. 259
°C
ISO 2592
Melting Point
approx. 62
°C
600-27
Technical product information
Performance Profile
NACOL ETHERS are high-purity, biodegradable ethers derived from analogous linear alcohols. NACOL ETHERS are available with chain lengths between C12 and C36
Liquid NACOL ETHER
Ethers based on linear alcohols (C6 to C10)
High purity (> 96 %)
Excellent flow and low viscosity properties
Fast spreading agents
Higher polarity than paraffins
Alternative to many silicone additives
Good pigment wetting properties
Excellent solubility
pH stable
Solid NACOL ETHER
Ethers based on linear alcohols (C12 to C18)
Sharp melting profile
High latent heat
Hydrophobation
Higher polarity than paraffins
Tunable hardness
Good pigment compatibility
pH stable
Figure 2: Water Repellency
Viscosity Profile
NACOL alcohol viscosity vs temperature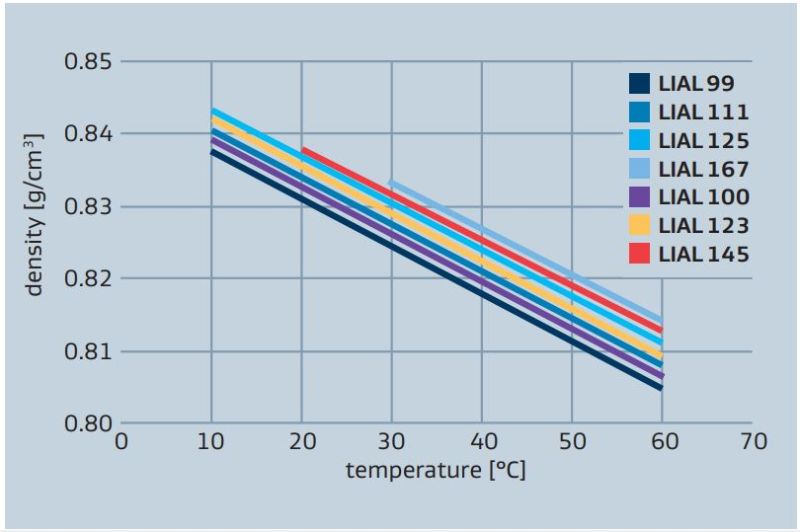 Density Profile
NACOL alcohol density vs temperature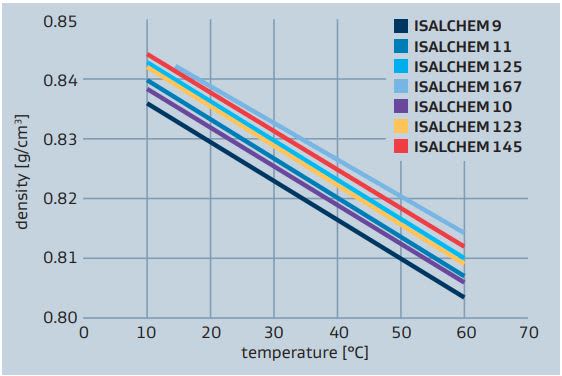 Melting profile & Latent heat
NACOL ETHERS show a sharp melting profile and a high latent heat of fusion.
NACOL ETHERS are an excellent add-on to the PARAFOL product portfolio as materials for latent heat storage applications.
Melting profile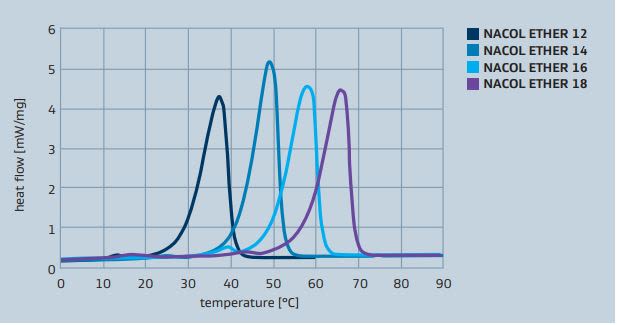 Latent heat of fusion
​​​​​​​
Storage And Handling
Precautions for safe handling
Advice on protection against fire and explosion
Normal measures for preventive fire protection.
Conditions for safe storage, including any incompatibilities
Storage class (TRGS 510)
10-13: German Storage Class 10 to 13
Other data
Stable under normal conditions.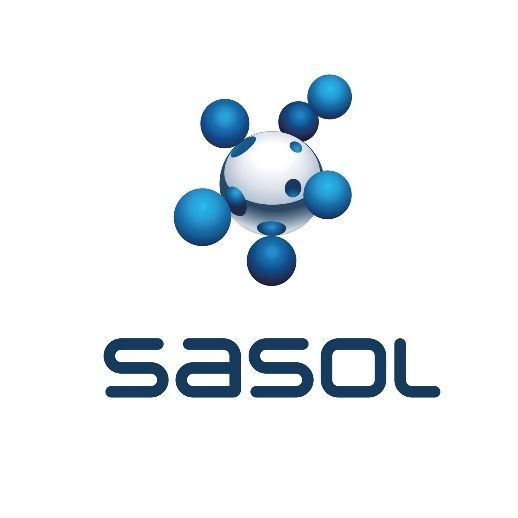 NACOL Ether 18
Sasol Place, 50 Katherine Street