BHT is a hindered phenolic antioxidant/preservative that is used widely in Plastics, Elastomers, Lubricants, Oils and Food applications. BHT can be stored, transferred, processed and disposed of safely when proper procedures and safeguards are employed in industrial use. For documents specific to a region, please contact Sasol using the 'Request Document' button.
Get a Quote
It's fast and easy
Properties
Regulatory Status
AICS Listed (Australia)
DSL Listed (Canada)
ENCS Listed (Japan)
IECSC Listed (China)
NZIoC Listed (New Zealand)
PICCS Listed (Philippines)
KECI Listed (Korea)
NECI Listed (Taiwan)
ISHL Listed (Japan)
CH INV Listed (Switzerland)
INSQ Listed (Mexico)
Regional Availability
Latin America
North America
Asia Pacific
Middle East & Africa
Physical Form
Crystal
Pellets
Molten Liquid
Color (Molten)
max. 50
APHA
Available upon request
Ash, Residue Upon Ignition
max. 0.002
%
Available upon request
Heavy Metals (as Lead)
max. 10
ppm
Available upon request
Arsenic
max. 3
ppm
Available upon request
Freezing Point
min. 69.2
°C
Available upon request
Technical product information
Recommended Uses & Known Applications
BHT is a hindered phenolic antioxidant/preservative that is used widely in the following:
Plastics – Polypropylene, HDPE, LDPE, Polystyrene, PVC, ABS, Polybutylene and Hydrocarbon Resins.
Elastomers – Block copolymers, SBR, EPDM, Nitrile, Neoprene and other synthetic and natural rubbers.
Oils – Lubricating, specialty and synthetic oils, industrial fats, fatty acids, transformer oils and transmission fluids
Food – Lard, shortening, tallow, vegetable oils, animals feeds
It is also known to be used in :
Washing & cleaning products
Lubricants and greases
Plant protection products
Adhesives and sealants
Polishes and waxes
Coating products and fertilisers
Solubility
Solubilities at 20°C (Weight %)
| | |
| --- | --- |
| Methyl Alcohol | 20% |
| Isopropyl Alcohol | 30% |
| Ethyl Alcohol | 26% |
| Sodium Hydroxide | Insoluble |
| Benzene | 40% |
| Methyl Ethyl Ketone | 45% |
| Petroleum Ether | 50% |
| Water | Insoluble |
| Mineral Oil | 30% |
| Linseed Oil | 28% |
| Lard (50°C) | 48% |
Storage and Handling
Safe handling advice
Minimize dust generation and accumulation.
Routine housekeeping should be instituted to ensure that dusts do not accumulate on surfaces.
Provide sufficient air exchange and/or exhaust in work rooms.
Dry powders can build static electricity charges when subjected to the friction of transfer and mixing operations.
During processing, dust may form explosive mixture in air.
Provide adequate precautions, such as electrical grounding and bonding, or inert atmospheres.
Keep away from heat and sources of ignition.
Avoid contact with skin and eyes.
Do not breathe vapours/dust.
Handle in accordance with good industrial hygiene and safety practice.
BHT should be stored in closed containers under dry conditions.
BHT may yellow and/or agglomerate over time. This will not affect its efficacy to the products being stabilized.
Sasol Chemicals does not guarantee the suitability of this product for any particular use. The user is solely responsible for determining specific product application and suitability
Refer the SDS for detailed information.
Environmental Information
BHT has been classified as "very toxic to aquatic life with long lasting effects" due to immobilization of water fleas at the limits of water solubility. BHT is not generally considered toxic to fish at the limits of water solubility. BHT is not readily degradable in the environment and may bio-accumulate in aquatic organisms, so care must be taken to prevent it from entering surface or ground waters. BHT should be disposed of in accordance with applicable federal, state, and local regulations as a non-hazardous waste.
BHT is directly incorporated into products at low levels and does not readily leach or evaporate from preserved materials. Therefore, BHT once incorporated into products essentially has no environmental impact beyond those posed by the products themselves.
Packaging Information
3-ply lined paper bags (Crystal and Free Flow Crystal): 50 lb net (domestic) and 25 kg net (export)
Fiber drum/lever lock with seals: 100 lb net (Crystal and Free Flow Crystal) and 200 lb net (Free Flow Crystal only)
Other packaging on request: Bulk bags (Free Flow Crystal only), tank truck (Molten BHT)
Blends of BHT in mineral oil (Impruvol 20) and other oils are also available.
BHT Free Flow Crystal (pellet) is free flowing due to the larger particle size and a more spherical shape of the crystalline product. There is no free flowing agent added to this product.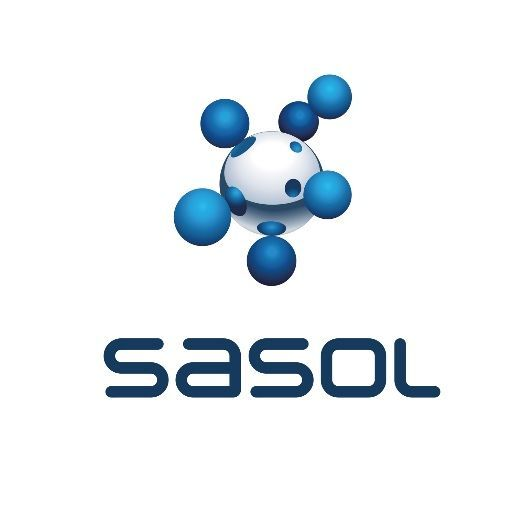 Sasol BHT
Sasol Place, 50 Katherine Street