Fischer-Tropsch high melting point modified wax available in coarse powder form.
Properties
Regulatory Status
AICS Listed (Australia)
DSL Listed (Canada)
ENCS Listed (Japan)
TSCA Listed (USA)
IECSC Listed (China)
NZIoC Listed (New Zealand)
PICCS Listed (Philippines)
KECI Listed (Korea)
ISHL Listed (Japan)
Appearance
Off-white to Pale Yellow Powder
Congealing Point
102.0
°C
ASTM D 938
Penetration (at 25°C)
1.0
0.1mm
ASTM D 1321
Particle Size (0 mass%)
min. 2000
micron
ASTM D 185
Particle Size (5 mass%)
max. 106
micron
ASTM D 185
Acid Value
3.0
mg KOH/g
ASTM 1386/7
Drop Melting Point
110.0
°C
–
Particle Size < 106 micron
5.0
mass%
ASTM D 185
Particle Size > 2000 micron
0.0
mass%
ASTM D 185
Penetration at 25°C
1.0
0.1 mm
ASTM D 1321
Technical product information
Storage and Handling
Safe handling advice
Do not breathe dust. Pneumatic conveying of this product could lead to the production of fine material, which increases the risk of dust explosions. The pipes and ducts should be made from conductive material and properly earthed.
Requirements for storage areas and containers
Keep containers tightly closed in a cool, well-ventilated place.
Advice on common storage
Should not be stored adjacent to Ammonia and Amine containing compounds.
To obtain the best performance from the product, we recommend use within 5 years from sample date on the Certificate of Analysis. Product should be stored under standard warehousing conditions, at least in a clean dry place, in its original packing at a temperature not exceeding 35°C.
For detailed instructions, please refer SDS.
Packaging Information
Sasolwax B52 is supplied in coarse powder packed in 20kg paper bags and jumbo bags
Other Products within this Brand (75)
Complete your formula with these ingredients
Branded products
Function
Categories
SASOLWAX C
Solvents & Delivery Systems
SASOLWAX SPRAY 30
Paints & Coatings

,
Adhesives & Sealants

,
and 4 others
SASOLWAX M3B
Personal Care

,
Plastics, Elastomers & Composites

,
and 1 other
Beauty & Personal Care

,
Household, Industrial & Institutional Care

,
and 1 other
SASOLWAX M2F
Personal Care

,
Plastics, Elastomers & Composites

,
and 1 other
Beauty & Personal Care

,
Industrial

,
and 2 others
SASOLWAX A2
Paints & Coatings

,
Adhesives & Sealants

,
and 4 others
Industrial

,
Household, Industrial & Institutional Care

,
and 1 other
SASOLWAX A28
Lubricant

,
Fusion Promoter
Paints & Coatings

,
Adhesives & Sealants

,
and 4 others
Industrial

,
Household, Industrial & Institutional Care

,
and 1 other
SASOLWAX C80M
Paints & Coatings

,
Adhesives & Sealants

,
and 4 others
SASOLWAX H1N6
Lubricant

,
Processing Aid

,
and 1 other
Paints & Coatings

,
Adhesives & Sealants

,
and 4 others
Household, Industrial & Institutional Care
SASOLWAX 6530SA
Lubricant

,
Processing Aid
Plastics, Elastomers & Composites
Industrial

,
Building And Construction
SASOLWAX H8
Paints & Coatings

,
Adhesives & Sealants

,
and 3 others
SASOLWAX A859
Paints & Coatings

,
Adhesives & Sealants

,
and 3 others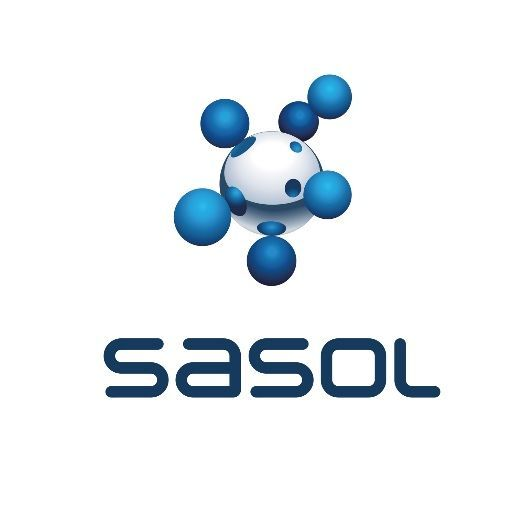 SASOLWAX B52
Sasol Place, 50 Katherine Street