HYDRALIXIR™ CC is a cellular algae water, sourced from Chondrus crispus & Gigartina stellata, two red seaweeds that live on the wild French coasts of Brittany. By-product of the algae industry, this algae water combine responsible innovation and natural sourcing. Aimed to replace part of the water in cosmetic products, these algae water helps to reduce our water footprint of the final product, because water is precious!
INCI Name:
Gigartina Stellata Extract

,
Chondrus Crispus Extract
Ingredient Origin:
Marine Origin

,
Natural Origin
Labeling Claims:
Sustainable

,
Natural

,
Oil-free

,
Clean at Sephora

,
Biodegradable
Certifications & Compliance:
TTB Approved

,
COSMOS

,
NaTrue

,
Kosher
Price
Available upon quote
Minimum Order Quantity
Quote required
Available Incoterms
Quote required
Regional Availability
Quote required
Ask SEPPIC INC Questions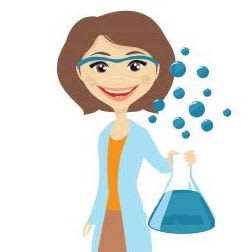 Ask the Supplier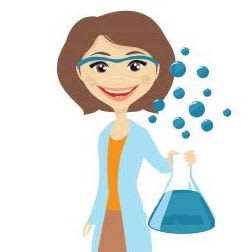 Formulation Name
End Uses
Applications
Fixative Make - Up Spray #EU07553
Sprays & Mists
Scrub'Marin #US20141
Scrubs & Exfoliants
Algae Elixir #EU07501
Skin Serums, Face Creams & Lotions
Skin Serums, Face Creams & Lotions
Knowde Enhanced TDS
Identification & Functionality
Cosmetic Ingredients Functions
HYDRALIXIR™ CC

Features & Benefits
Product Background
Chondrus crispus & Gigartina stellata are two red algae, flourishing along the steep coasts of Brittany (France). To resist the desiccation induced by this particularly exposed habitat, the couple of seaweeds has developed powerful adaptation strategies, allowing them to retain the vital sea water into their cells.
Product Benefits
HYDRALIXIR™ CC gives you access to this sustainable by-product, eco-designed into a responsible fresh water source.
When replacing a part of drinking water used in formulations, the cellular water of Chondrus crispus & Gigartina stellata helps to reduce its fresh water footprint, creating responsible cosmetics.
A meaningful drop of water, to respect the Planet & to take care of the Beauty!
Bath & Shower Applications
Color Cosmetic Applications
Mode of Action
A responsible sourcing from Seaweeds of Brittany (Bréhat Archipelago, France):
a preserved natural environment / high quality sea water, controlled by Ifremer / seawater covers algae's natural needs (no fresh water supply).
Reasoned & durable local harvest (charter of good practices).

Eco-designed ingredient:
By-product obtained by evaporation (gentle drying process): algae engaged in an existing industrial production / recovery of a lost material / energy-saving technology / water free process.
Final production with a low impact on drinking/fresh water resources.