Bio-Signal™ Lipid 10 MB
Bio-Signal™ Lipid 10 MB is a patented, proprietary, skin-mimetic technology comprising of phosphotidylglycerol, a unique naturally-occurring phospholipid. Bio-Signal™ Lipid 10 MB stimulates the expression of several epidermal proteins known to strengthen the skin barrier, hydrate the skin and reduce the inflammatory signaling pathways. In clinical studies, this ingredient not only demonstrates benefits for skin moisturization, tightening and radiance but was also found to work synergistically with irritating actives to decrease their irritation potential in sensitive skin.
Knowde Enhanced TDS
Identification & Functionality
+
Cosmetic Ingredients Functions
Product Highlights
-39% Reduction IL-8 on stressed cells
+78% Involucrin expression
+15% Type IV Collagen expression
+20% Immediate & long term hydration
-25% Reduction of erythema
+16% Skin radiance
Use Level
1% (0.1% of phosphatidylglycerol)
Appearance
Viscous pale yellow liquid
Regulatory & Compliance
+
Certifications & Compliance
Technical Details & Test Data
+
Efficacy Studies
Skin Barrier Strengthening
Bio-Signal™ Lipid 10 MB stimulates the production of moisturizing proteins compared to glycerin: Filaggrin, Involucrinand Aquaporin.

Skin Sensitivity Reduction
39% reduction of IL8 reduction vs. untreated (p<0.005)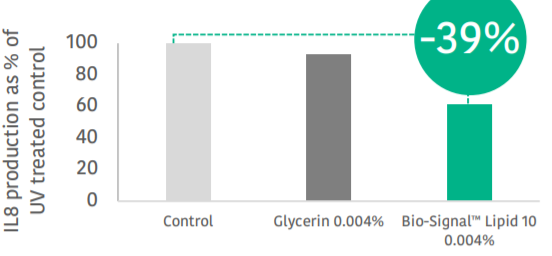 Bio-Signal™ Lipid 10 MB reduces skin sensitivity by 25% vs. placebo when exposed to AHA.

Skin Texture & Radiance Improvement
Bio-Signal™ Lipid 10 MB reduces the appearance of crow's feet wrinkle by 22% and improves radiance by 16% in 4 weeks. By fighting against skin irritation and aging signs, Bio-Signal™ Lipid 10 MB is an excellent ingredient against inflammaging. Consumer survey reveals a marked preference for the Bio-Signal™ Lipid 10 MB based formula over the placebo.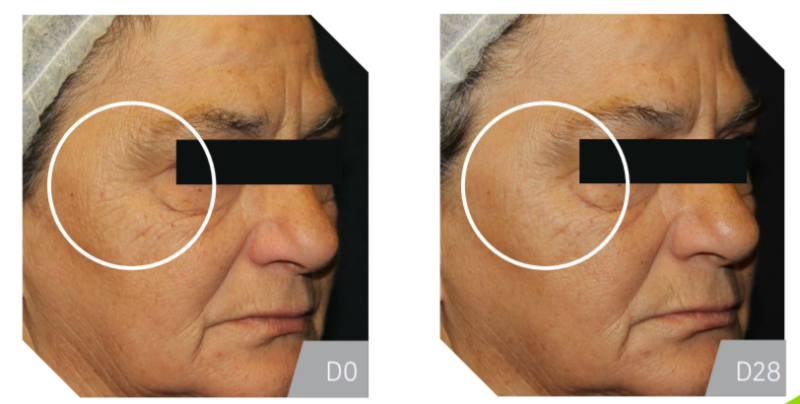 Most Viewed Documents
Document Name
Type
Products
Learn More
Bio-Signal™ Lipid 10 MB Brochure
Products:
Bio-Signal™ Lipid 10 MB