Learn about a Roquette solution

Consumers are concerned about the environment and want safety first. They are worried about animal welfare and ask for more plant-based alternatives in the food offer.

Clear and Clean labeling solutions
At Roquette, you will only find high-quality products produced from sustainable resources. We offer plant-based solutions, from plant protein to specialty starches, to answer the needs for precise and clean labeling: dairy and meat alternatives, clean label texturizers, gelatin alternative, gluten-free, and non-soy food products. Roquette offers a large range of consumer-friendly texturizing solutions for meeting every need and taste, plant protein for dairy alternatives and soluble fibers for clean labeling and balanced treats.

Alternatives to all, from dairy, to meat, and much more!
Today's consumers expect food products to be not only tasty, healthy and affordable but also both natural in origin and consistent in quality. Moreover, these same consumers are increasingly concerned about linked ethical matters such as animal protection and intensive farming. Roquette is the world leader in pea-derived ingredients for food. These include a complete range of pea proteins known as NUTRALYS®. NUTRALYS® comes with a variety of functional and physical properties, some of which are particularly relevant to the production of plant-based meat and dairy products.
Label it friendly!
Friendly-labeling is more than a trend. Consumers are calling for simple and staple ingredients. The food industry challenge is to meet this demand. Roquette offers NUTRALYS® plant proteins, NUTRIOSE® soluble fiber, Functional clean label starches as label-friendly plant-based ingredients.
Go gluten-free!
Gluten is a major allergen, most often associated with wheat and wheat flour. Gluten proteins in wheat flours make the dough elastic and stretchy, and trap gas within baked goods, providing a light, aerated structure. These functionalities make it challenging to substitute. Roquette offers plant-based solutions to tackle these challenges thanks to gluten-free starches, pregelatinized specialty starches, and pea fiber.



Browse Products by Market (3)
Browse Products by Technology (3)
Brands
(3)
Roquette
PREGEFLO® Modified Starch
PREGEFLO® are clean-label pre-gelatinized starches (also called pre-cooked or instant starch) derived from potato that expand in cold water enabling the formulation of new and original textures in salty snacks.
Roquette
TABULOSE® Colloidal Microcrystalline Cellulose
Product Families: Other Nutrition Applications, Cereals & Snacks, Beer Brewing
End Uses: Functional Foods, Bakery Products, Alcoholic Beverages
Labeling Claims: Sugar-free, Gluten-free
Benefit Claims: High Viscosity, Multicompendial, Low Viscosity
TABULOSE® SC is a co-processed Microcrystalline Cellulose (MCC) and Carboxymethylcellulose Sodium (CMC) used as a stabilizer, suspending agent and thickener. It's a water dispersible ingredient which is stable over wide temperature and pH ranges.
Roquette
MICROCEL® Microcrystalline Cellulose
Product Families: Binders & Disintegrants, Fillers & Diluents, Oral
End Uses: Infant Formula, Dry Mix Infant Formula, Pastries
Labeling Claims: Kosher, Halal, Vegan
Benefit Claims: Smooth Texture, Sensory Enhancement, Physiologically Inert
MICROCEL® is the pure form of Microcrystalline Cellulose, serving as insoluble fiber, extrusion auxiliary, anti-caking and compression agent. It's a physiologically inert, safe, sugar and gluten-free. Microcrystalline Cellulose is obtained through acid hydrolysis of cellulose, a substance naturally present in plants, fruits, and vegetables. Roquette sells these products under the MICROCEL® brand. MICRCOCEL® is a 100% insoluble fiber, physiologically inert, safe, sugar and gluten-free. Roquette's team of experts – backed by its application lab and pilot equipment – is always ready to help you make the most of the benefits you are looking for in your development project or to help you meet your product optimization targets. Contact us to discuss your needs!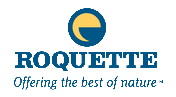 Carol Rainford
R&D
Welcome to Roquette. How can we help you today?
Ines Sabatier
Sales
Welcome to Roquette. How can we help you today?
Documents
(86)
Document Name
Type
Products
PREGEFLO® PI 10 Modified Starch
Products:
PREGEFLO® PI 10 Modified Starch
PREGEFLO® PJ 20 Modified Starch
Products:
PREGEFLO® PJ 20 Modified Starch
Roquette MAIZE STARCH 5% Native
Products:
Roquette MAIZE STARCH 5% Native
Roquette MAIZE STARCH AMYLO N-400 Native
Products:
Roquette MAIZE STARCH AMYLO N-400 Native
TABULOSE® SC 611 Colloidal Microcrystalline Cellulose
Products:
TABULOSE® SC 611 Colloidal Microcrystalline Cellulose
Formulations
(3)
Formulation Name
End Uses
Product Families
Desserts & Fruit Preparations, Convenience Foods