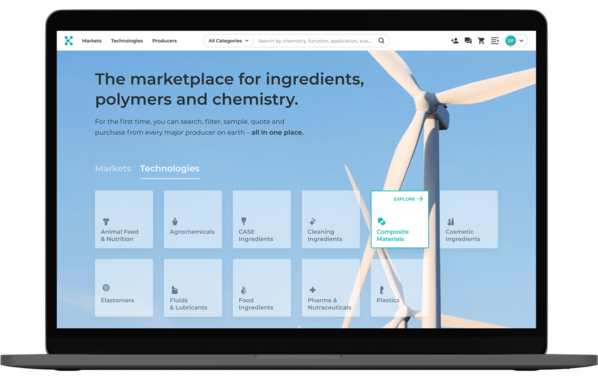 Knowde is the industry's premier platform to find, compare, sample quote and purchase products — all in one place.
Sign Up Now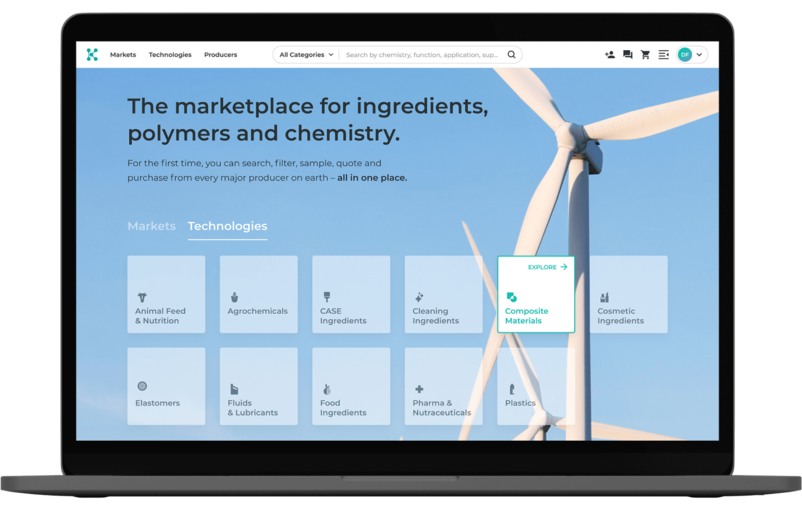 Find the products and suppliers you need — fast.
The industry's most powerful search engine allows you to search by name, manufacturer, function, end use, features, and more. With predictive algorithms designed specifically for your industry, Knowde allows you to find what you need fast so you never have to stop innovating.
Trusted by the world's largest suppliers:
Refine your search with expansive, granular filters.
Product innovation never stops with our rich, innovative filtering system within Search.
Narrow broad searches with stackable filters, powered by the most extensive product knowledge in the industry.
Research and compare products like never before.
Industry leading scientists and thought leaders have organized the world of chemistry into a concise, consistent model so researching and comparing products has never been easier.
Knowde's Enhanced TDS spans every product on Knowde. From Functions to Properties, Regulatory to Storage, product pages will be your new go-to to get your products to market.
Connect with supplier experts — instantly.
Never feel left in the dark with advanced messaging features. Instantly connect with a supplier's Technical, Marketing or Sales Expert whenever you have a question.
Your personal Knowde Concierge ensures you get a timely response and is also available to answer questions, 24/7.