Product innovation never stops with our rich, innovative filtering system within Search. Mastering Knowde Filters makes discovering 200K+ Products from 7,000+ Suppliers fast and easy.
Easily find the suppliers, products, documents, formulations and more that you and your team need for constant product innovation.
Filter by Market, Technology, Supplier, Product Family, INCI, Chemical Family and everything in between to find what you're looking for in seconds — instead of days back and forth with a supplier.
Getting Started with Filters
To unlock all of the filters, a user must select a Market or Technology.
This is because Knowde's team of experts has mapped all the Filters to a specific category, as determined by relevance.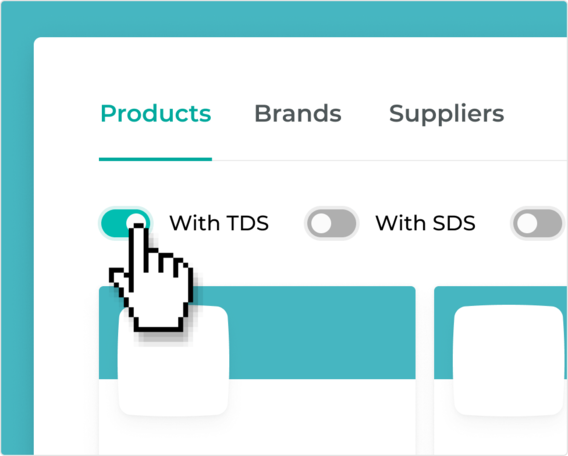 With TDS, With SDS and Hide Blends are available within the global product search or a search within a market or technology via the Knowde's Menu. Use Quick Filters to filter through products that do not contain technical or safety data sheet documentation. Knowde's other new Quick Filter lets users hide blends from the search results, reducing the time necessary to browse for a single ingredient or chemical.
After a Market or Technology is selected, relevant Smart Filters will populate above your refined search results. These allow you to narrow down your search to hyper-specific levels.
If a Market or Technology is not selected, you will only be able to filter by Global Filters. This prevents filters like "Crop & Plant Type" from showing when you're searching for "Color Cosmetics".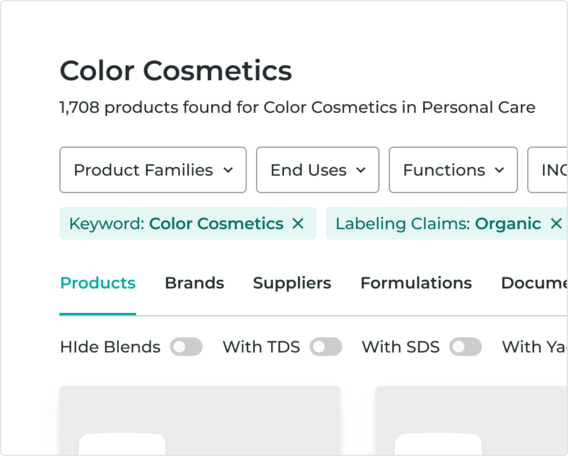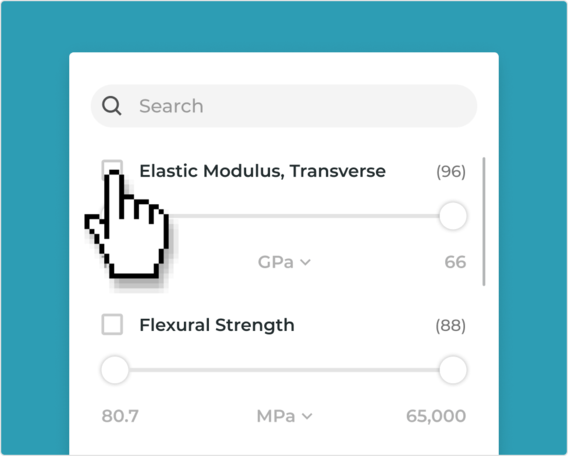 Customers can now apply Property Filters within a Technology Category! With Property Filters, your search can focus on specific properties, including physical, mechanical, and electrical parameters, required to satisfy your unique application. Property Filters can be found as a Smart Filter or within our All Filters section.
Specify Your Search Criteria
Use the handles on the Property Sliders to easily click and drag to set maximum and minimum filter values. Additionally, Knowde empowers its global user base by providing 2-click conversions between a variety of common units. For highly specific queries, type in exact maximum and minimum values to automatically position the property sliders, avoiding the need to finesse them into position.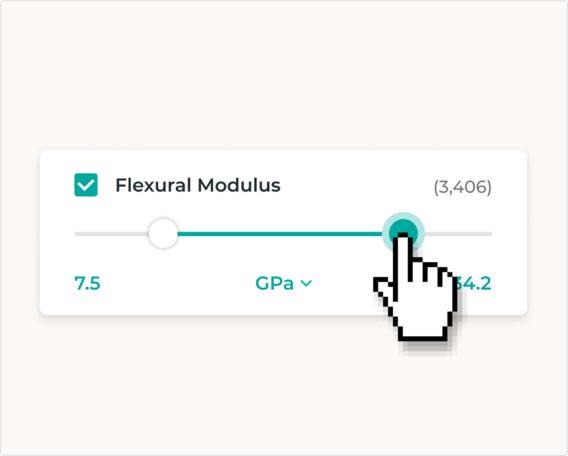 For this example, the user has searched "Color Cosmetics" and selected the Home & Personal Care Market
Always present and fixed in location when a user has selected a Market (for Technologies, this is replaced with Applications and allows the user to select the Market).
Triggers a drop-down menu that allows users to select the Technology.
Standard Filter contained within All Filters, but up to 4 are hand selected to appear on the results page as they are the most popular or relevant for the selected Market or Technology (which makes them "Smart").
Triggers a drop-down menu that a user can search within and select Filters from
Fixed in location to the left of All Filters and always present unless user is in Suppliers tab.
Triggers a drop-down menu allowing users to select which Suppliers' results to show. This is an OR filter (allows you to select multiple producers).

Always present and fixed in location.
Triggers a slide-out menu at all views that displays all available facets and taxonomy terms that exist within the scope of your current search.
Only present when a user performs a keyword search, fixed in location.
Filters results by the entered keyword.